BJ Shea is the morning show host at the legendary KISW in Seattle. The BJ and Migs show has anchored the station since 2005; if you aren't familiar with KISW, it's the famous underground and later grunge station that's been home to great DJ personalities such as Bob Rivers, Howard Stern, Gary Crow, Mike West, and more.
We met BJ a few times at places like the Conclave and Dave Anthony's Morning Show Bootcamp where he would mentor, share and encourage young talent.
BJ also appears as a co-host of Geek Nation, a geek-centric podcast about all things nerdy, from movies and television to tech and comics. Check out an episode of this podcast linked below, where BJ reviews the latest comics from Spiderman, Oblivion Song, and Fantastic Four, and deep dives into a crazy new SyFy show. It's good, solid fun, with the added flavour of some good recommendations for new binge-worthy content.
Thanks to those who have supported the show!
…
---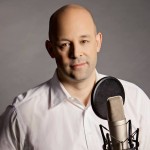 Matt Cundill works with radio groups on digital strategies and talent coaching. He recently started the Sound Off Podcast: The Podcast about Broadcast"
E-mail Matt: [email protected]
Twitter: @mattcundill
" The Sound Off Podcast is committed to helping broadcasters find their way through the digital revolution. "