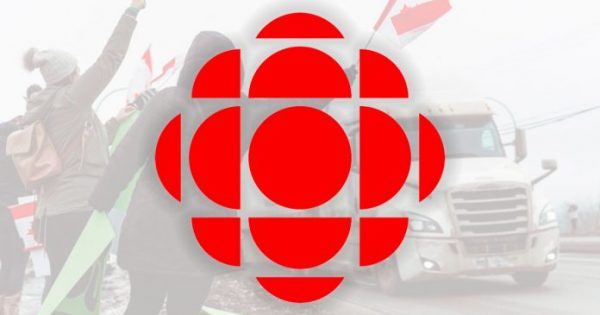 by Cosmin Dzsurdzsa –
March 12, 2022
The CBC has publicly retracted a news story about the trucker Freedom Convoy that erroneously claimed that support for the protests had largely come from foreigners.
According to Blacklock's Reporter, the claim was made by the CBC radio program The World This Hour.
"On February 10 in a report about the protest convoy CBC Radio's The World This Hour incorrectly said GoFundMe ended a fundraiser for the protesters over questionable donations to the group," a statement by the public broadcaster wrote.
No further explanation was provided by the CBC on why the statement was incorrect.
CBC has parrotted the idea that extremists and foreign sources were behind the trucker protests despite evidence showing otherwise.
Reporters at the outlet based their claims on a so-called "exclusive analysis" of donations.
Read More and Watch Video
HERE