Amanda Cupido is the new Director for Talk and Talent at AM640 in Toronto. Her hiring sends a clear message about where News/Talk radio is headed – and that's towards storytelling and multi-platform. AM has seen it's numbers shift drastically over the last few years. Listening is longer, shorter, terrestrial, online and on smart-speakers mores than ever. Unquestionably the pandemic has created some super-uses of radio, but also the growth in podcasting has made radio news outlets take notice.
In this episode, we talk Amanda's journey through the industry (including receiving military training before working as a journalist in Afghanistan), as well as her thoughts on how Canadian broadcasting could evolve.
There are University dissertations shorter than Amanda's resume, so for brevity's sake, she is currently: Director of Talk & Talent at AM640 in Toronto, entrepreneur, freelance podcast consultant herself, author of a best-selling book, and a Journalism instructor at both Ryerson University and Seneca College.
Amanda and I also go deep on podcasting and discuss Canada feeling behind terms of podcasting, but Amanda shares some excellent ideas about how we can jelevate quickly. And the nbest news – there is plenty of space for more Canadian podcasts.
If you are looking to start a podcast – please contact myself or one of the Podcast Superfriends.
For reference – follow amanda on LinkedIn or her personal website.
I'd also highly recommend picking up her book, Let's Talk Podcasting, or listening to any of her speaking engagements if you want to hear more of her sage wisdom.
Thanks to those who have supported the show!
---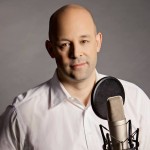 Matt Cundill works with radio groups on digital strategies and talent coaching. He recently started the Sound Off Podcast: The Podcast about Broadcast"
E-mail Matt: [email protected]
Twitter: @mattcundill
" The Sound Off Podcast is committed to helping broadcasters find their way through the digital revolution. "