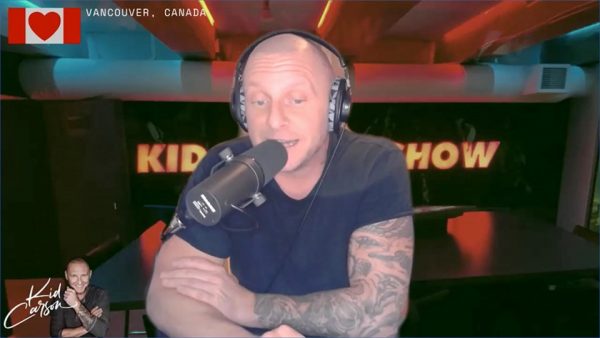 February 12, 2022
Kid Carson is now Vancouver's equivalent of Joe Rogan, and he's positioned himself to become an internet superstar to the easily-fooled masses.
The former host of the morning show on Z95.3 in Vancouver went on a controversial on-air rant earlier this week where he discussed the dangers of "digital IDs" for children, and praised the trucker convoy in Ottawa. He hinted that he thought he might get fired for it, and not long after there was an announcement that he and the station had parted ways.
Joe Rogan and Kid Carson have a few things in common beyond their whiteness, their baldness, their tattoos, and their glaring, smarmy privilege.
They're both excellent communicators who have seen their faces plastered on billboards, as similar versions of celebrity. One global and one local.
Read More HERE