Imperfectly Kind is the name of Julie Adam's first book. The President of Rogers Sports & Media had a unique pandemic experience that she shared with us and led her to write this book.
In this episode, Julie and I catch up after nearly 4 years between recording podcast episodes. We spoke about baseball in the last episode and it came up again this time in a couple of places. While I normally would love to ask a zillion questions about the future of radio, I wanted to stay close to the theme of her book because the broadcast business could use a little more kindness. We also spoke about identifying who your competition is and the benefits of embracing them.
You can order Julie's book here in Canada.
Order it in bulk because all your employees or classmates should read it.
Thanks to those who have supported the show!
Justin Dove at Core Image Studios
…
---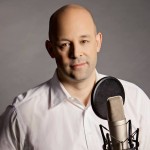 Matt Cundill works with radio groups on digital strategies and talent coaching. He recently started the Sound Off Podcast: The Podcast about Broadcast"
E-mail Matt: [email protected]
Twitter: @mattcundill
" The Sound Off Podcast is committed to helping broadcasters find their way through the digital revolution. "