ON THIS DAY in 1880
that early comedic star of film and radio, W. C. Fields was born William Claude Dukenfield in Philadelphia. The charming rogue drunk, child-dog-and-women-hating personna he created in his public performances was generally identified with Fields in his private life.  His hilarious feuds with Edgar Bergen's dummy Charlie McCarthy are considered among the classic moments of bigtime (OTR) radio. He died of a stomach hemmorhage Christmas Day 1946 at age 66.
On This Day in 1925, actor Anthony George was born in Endicott NY.  He starred in two '60's TV crime series, The Untouchables & Checkmate; later he would be seen in a succession of daytime dramas, Dark Shadows, Search for Tomorrow, and One life to Live.  Complications from emphysema led to his death March 16 2005 at age 80.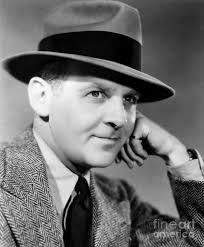 On this day in in 1929, gossip columnist Walter Winchell first appeared on radio. But it would be more than a year before he got his own show on local New York radio, which led to national success.

On this day in 1937, Tommy Dorsey and his Orchestra waxed one of their seventeen #1 hits, "Marie," with Jack Leonard singing the Irving Berlin lyrics.  Another big band classic, "Song of India" was on the flip side of the RCA Victor single; both sides featured solos by trumpeter Bunny Berigan.
On this day in 1942, the 1st broadcast of Roy Plomley's "Desert Island Discs" was heard on the BBC.  It went on to become the longest running UK radio show.
On this day in 1944, the No. 1 Billboard Pop Hit was "My Heart Tells Me" featuring the Glen Gray Orchestra.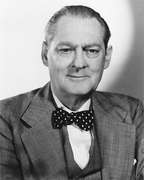 On this day in 1945, Lionel Barrymore took over the host duties temporarily on the "Lux Radio Theatre" on CBS radio. This after longtime host Cecil B. DeMille refused to join the radio performers union.
On this day in 1951, Major League Baseball signed a 6 year agreement for TV-radio rights garnering a million dollars a year.
On this day in 1956, one of the last of radio's popular crime series, "Indictment", debuted on CBS.  The well-produced show remained on the air in the rapidly-ending OTR era for three years.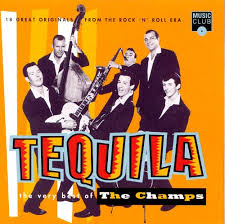 On this day in 1958, Challenge Records released the single "Tequila" by The Champs.
On this day in 1959, country music's Ray Price recorded the original version  of "Heartaches By the Number," which later became a huge pop hit for fellow Columbia labelmate Guy Mitchell.
On this day in 1960, Canadian broadcasting's ruling body the BBG (Board of Broadcast Governors) issued a license for Vancouver's second TV station.  CHAN-TV would hit the air October 31st on Channel 8. 
On this day in 1961, CBS-TV's Ed Sullivan Show featured singers Carmen McRae, James Darren and Carol Channing.  The piano team of Ferrante & Teicher displayed their virtuosity, and renowned artist Salvador Dali demonstrated a new painting technique by firing a paint-filled capsule at a large canvas.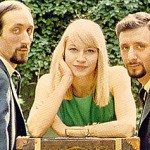 On this day in 1962, the folksinging trio Peter, Paul & Mary signed with the Warner Brothers record label.
On this day in 1964, NBC-TV agreed to pay $36 million for the broadcast rights to the American Football League games during the 1965-1969 seasons. Not that they had much choice. CBS had already locked in the National Football Conference.
Also this day in 1964, actor Alan Ladd died of an overdose of "alcohol and three other drugs" at age 50.  As well as his big screen career he starred in the syndicated radio mystery 'Box 13' (1948-50), and had guest starred in Hollywood radio drama from 1935 on.
Still in 1964, the No. 1 Billboard Pop Hit was "I Want to Hold Your Hand" by The Beatles. This first American release by the Beatles was one of the biggest selling British singles of all time with worldwide sales of 15 million copies.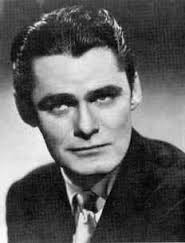 On this day in 1965, actor John Larkin died of a heart attack at age 52.  He was best known for his long-running (1947-55) daytime radio portrayal of Perry Mason, and also had the starring role as attorney Mike Karr on the CBS-TV daytime drama The Edge of Night from 1956 to 1961. Between 1962 and 1965 he made many TV guest appearances and had prominent supporting roles in two TV series and three films.
On this day in 1966, the Bobby Fuller Four's "I Fought The Law" was released.
On this dsay in 1967, singer Mel Torme and The Woody Herman Orchestra headlined CBS-TV's Ed Sullivan Show, along with Dean Martin's daughter Gail Martin and Enzo Stuarti, both singers.  There was plenty of comedy too from the Smothers Brothers, George Carlin and Nipsey Russell.
On this day in 1968, The Doors appeared at The Pussy Cat A Go-Go, Las Vegas. 
After the show singer Jim Morrison provoked a confrontation with a security guard by pretending to smoke a joint. After a physical struggle police were called, they charged Morrison with vagrancy and public drunkenness.
On this day in 1969, the "Glen Campbell Goodtime Hour" debuted on CBS-TV.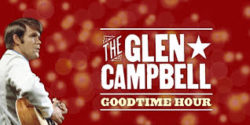 Campbell got this show after his successful summer replacement series for the Smothers Brothers.
Also in 1969, singer Peggy Lee recorded her final #1 hit "Is That All There Is?"
which later won the Grammy for best contemporary vocal performance by a woman.
On this day in 1972, Smokey Robinson left The Miracles.
On this day in 1973, Johnny Rivers was awarded a Gold Record for his hit single, "Rockin' Pneumonia and the Boogie Woogie Flu". As is tradition, Rivers removed the fragile gold disk from the wooden frame and, as he was putting it on his stereo, had a ferocious sneezing fit and never did find out how his song sounded in solid gold.
On this day in 1974, Grand Funk recorded their future top 5 hit "The Loco-Motion."
On this day in 1975, the First Annual Comedy Awards were hosted on TV by Alan King on US cable channel Comedy Central.
On this day in 1977, comedian/actor Freddie Prinze, the star of Chico & the Man, killed himself in a gun accident (or suicide!) at age 22.
Also this day in 1977, Rose Royce earned the #1 spot on the music charts with "Car Wash", from the movie of the same name.
On this day in 1979, the group Emerson, Lake & Palmer disbanded after 10 years together.
On this day in 1980, a true entertainer who conquered vaudeville, radio & TV Jimmy Durante, who was confined to a wheelchair following a 1972 stroke, died of pneumonia at age 86.
On this day in 1983, during the telecast of the 40th Golden Globes, viewers saw the hit movies Gandhi, ET & Tootsie honored.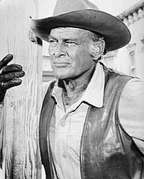 On this day in 1986, actor Leif Erickson, who played Big John Cannon on TV's High Chaparral, plus scores of guest roles, succumbed to cancer at age 74.
Also in 1986, the "Crook & Chase" talk show, with Lorraine Crook and Charlie Chase, had its premiere on cable TV's Nashville Network.
On this day in 1988, the No. 1 Billboard Pop Hit was "Need You Tonight" by INXS. The group was only the third from Australia – and the first in five years – to top the pop chart.
On this day in 1991, Pearl Jam entered a recording studio in Seattle to cut a handful of demo tracks which would eventually lead to a deal with Epic Records.
On this day in 1992, rhythm and blues trailblazer Willie Dixon died in Burbank, Calif., of heart failure at age 76. The former boxer wrote more R&B and early rock classics than any other blues artist, including such songs as "Hoochie Coochie Man," "Little Red Rooster" and "Back Door Man."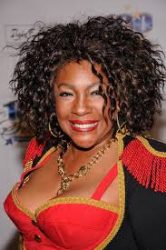 On this day in 1994,  singer  Mary Wilson, formerly of the Supremes, was injured when her jeep hit a freeway median and flipped over while driving outside of Los Angeles. Her 14-year old son was killed in the crash.
On this day in 1995, singers Tony Bennett, Patty LaBelle and the Miami Sound Machine performed during the halftime show at Super Bowl XXIX in Miami.
On this day in 1996, Garth Brooks refused to accept his American Music Award for Favorite Overall Artist. The country music superstar insisted that Hootie and the Blowfish had done much more for music that year than he had.
On this day in 1998, singer Bobby Brown was found guilty of driving while Intoxicated in Ft. Lauderdale Fla.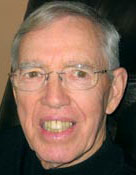 On this day in 1999, veteran CKNW beat reporter George Garrett retired after 43 years in radio.
On this day in 2000, Detroit radio legend Martha Jean "The Queen" Steinberg – known by her trademark phrase "I betcha" – died in hospital at age 69. Steinberg was a local fixture on Motor City airwaves for nearly 40 years.
On this day in 2001, former Monkee Peter Tork guest starred on TV's "7th Heaven" on the WB. The episode was titled "No Sex, Some Drugs and a Little Rock 'n' Roll."
On this day in 2004 at 4 pm, Rogers switched one of its Victoria stations CHTT (HOT 103) FM, the former CJVI AM, from a Top 40 station to JACK FM "playing what we want."  First song played was ZZ Top's "Sharp Dressed Man."
On this day in 2005, longtime CBS & ABC Newsman Bill Shadel died in suburban Seattle of prostate cancer at age 96.
On this day in 2006, ABC "World News Tonight" co-anchor Bob Woodruff and his Lethbridge-born cameraman Doug Vogt were nearly killed in a roadside bombing while driving some 10 miles north of Baghdad.
On this day in 2009, former American Idol winner Kelly Clarkson made the largest ever leap to number one in Billboard music chart history, rising 96 places. Her single, My Life Would Suck Without You, shot from #97 to the top of the chart, after selling 280,000 downloads in its first week of release. A clip from the video for the single was premiered in the commercial break of American Idol that week.
On this day in 2010, former NFL lineman and sportscaster Tom Brookshier, who was partnered with Pat Summerall on CBS's #1 NFL playbyplay team throughout the 1970's, succumbed to cancer at age 78.  When Brookshier was promoted to playbyplay in 1981, John Madden moved into his old spot beside Summerall.
Also in 2010, Sly Stone filed a $50 million legal claim against Jerry Goldstein, alleging fraud by his former manager and 20 years of stolen royalties. The 66-year-old funk musician of the '70s group Sly and the Family Stone, claimed that Goldstein had systematically diverted millions of dollars to fund his own lavish lifestyle.
Still in 2010, the late Roy Orbison was honored with a star on the Hollywood Walk Of Fame, next to John Lennon and George Harrison in front of the circular Capitol Records building.
On this day in 2012, a TV director/producer of such hits as All in the Family, The Dick Van Dyke Show, Where's Raymond?, Our Miss Brooks and Gunsmoke, John Rich died of heart failure at age 86.
On this day in 2013, Stevie Nicks (Fleetwood Mac) and Country's Lady Antebellum performed together in L.A. for a taping of the Country Music Television series Crossroads. The show included the Fleetwood Mac classics, "Rhiannon" and "Landslide," plus Nicks' "Edge Of Seventeen" and "Stop Draggin' My Heart Around."
On this day in 2014, more than 100,000 people had signed a petition to deport Canadian singer Justin Bieber from the US. The campaign followed his arrest earlier this month for drunk driving and driving without a valid license. According to US protocol, once a petition has over 100,000 signatures, it must be reviewed by White House staff, who would have to respond to it.
On this day in 2015, poet/songwriter Rod McKuen, whose work met with immense commercial success if little critical esteem, died of pneumonia at age 81. He produced 30 collections of poems and some 200 recordings of easy-listening music that sold in the millions. And his songwriting, covered by artists as varied as Frank Sinatra and Madonna, Dolly Parton and Chet Baker, Johnny Cash and Barbra Streisand, made him a comfortable fortune.
On this day in 2017, Herb Oscar Anderson, the New York morning DJ whose rich, dulcet tones started the day for listeners of WABC AM radio in the '60s, died of kidney failure at age 88.   He began his radio career in Minneapolis and Chicago, and also had stints on WMCA and WMGM in the Big Apple.
On this day in 2018, insiders reported that ABC News had hired                                  former New Jersey Gov. Chris Christie as a contributor.
Also in 2018, overnight TV ratings showed the Grammy Awards had struck a sour note with US viewers, with fewer than 20 million tuning in Sunday to watch the CBS broadcast, a 24% decline from the previous year's show.
On this day in 2019, R & B singer/songwriter James Ingram died after a long battle with brain cancer at age 66.  He charted nine hits on Billboard's Hot 100, including a pair of No. 1s: "Baby Come to Me," with Patti Austin, in 1983, and "I Don't Have the Heart" in 1990.
Also in 2019, a 'fake news' scandal ubfolded as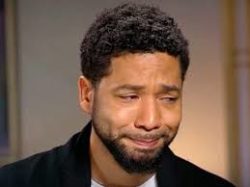 Jussie Smollett, a star of the Fox TV hit 'Empire,' reported being attacked in Chicago by two men who allegedly yelled racist and antigay slurs, then wrapped a rope around his neck.  The story proved to be false, and Smollett lost his job and has had charges laid against him.
Today's Birthdays
British lyricist Leslie Bricusse (Goldfinger, My Kind of Girl) is 91.
Actress Katharine Ross (The Colbys) is 82.
Actress Barbara Moore (Man From UNCLE) is 78.
Actor Tom Selleck (Blue Bloods, Magnum PI) is 77.
Singer Bettye LaVette is 76.
Vancouver-born actor Marc Singer (BeastMaster, V, Dallas) is 74.
Actress Ann Jillian (Ann Jillian, It's a Living) is 72.
Actress Lisa Emery (As the World Turns, Jessica Jones) is 70.
Drummer Tommy Ramone of The Ramones is 70.
Actor/producer/writer Paul Fusco (Alf) is 69.
Singer Charlie Wilson of The Gap Band is 69.
Drummer Louie Perez of Los Lobos is 69.
Talk show maven/TV Hall of Famer Oprah Winfrey is 68.
Actor Terry Kinney (Good Behaviour, Billions, Black Box, The Unusuals, Oz) is 68.
Country singer Irlene Mandrell of The Mandrell Sisters is 66.
Actress Diane Delano (Fumbling Thru the Pieces, Joan of Arcadia, ER, Northern Exposure) is 65.
Actress Judy Norton (The Waltons) is 64.
Guitarist Johnny Spampinato of NRBQ is 63.
Actor Matthew Ashford (Days of Our Lives, Search for Tomorrow, One Life to Live) is 62.
Drummer David Baynton-Power of James is 61.
Bassist Eddie Jackson of Queensryche is 61.
Actor Nicholas Turturro (Blue Bloods, NYPD Blue) is 60.
Actress Monica Horan (Everybody Loves Raymond) is 59.
Singer-guitarist Roddy Frame of Aztec Camera is 58.
Director-actor Edward Burns (Public Morals, Entourage) is 54.
Actress Bobbie Phillips (The Cape, Murder One) is 54.
Actor Sam Trammell (True Blood, Going to California) is 53.
Actress Heather Graham (Flowers in the Attic, Californication, Emily's Reasons, Scrubs) is 52.
Actor Sharif Atkins (White Collar, ER) is 47.
Actress/producer Sara Gilbert (Roseanne, The Conners, The Talk,  ER) is 47.
Actress Kelly Packard (California Dreams, Baywatch) is 47.
Actress Tracy Lynn Cruz (Power Rangers in Space, Power Ramgers Turbo) is 46.
Actor Sam Jaeger (Parenthood, Eli Stone) is 45.
Actor Justin Hartley (This is Us, Revenge, Smallville) is 45.
Actor Dion Basco (City Guys, The Cleaner) is 45.
Former Fox News analyst/former 'The View' panellist Jedediah Bila is 44.
Actor Andrew Keegan (Seventh Heaven, Party of Five) is 43.
Actress Haylie Johnson (Dr. Quinn Medicine Woman) is 43.
Actress Katie Lohmann (The Rev, Reno 911!) is 42.
Guitarist Jonny Lang is 41.
Actress Heidi Mueller (Passions) is 40.
Singer Adam Lambert (American Idol) is 40.
Country singer Eric Paslay is 39.
Actress Isabel Lucas (Home & Away, The Pacific) is 37.
Actor Drew Tyler Bell (The Bold and the Beautiful) is 36.
Medicine Hat Alta.-born actress MacKenzie Porter (Travelers, Hell on Wheels, Dinosapien) is 32. 
Actor Jakob Davies (Once Upon a Time) is 19.
Chart Toppers – Jan. 29
1950
Dear Hearts and Gentle People – Dinah Shore
The Old Master Painter – Richard Hayess
A Dreamer's Holiday – Perry Como
Take Me in Your Arms and Hold Me – Eddy Arnold
1959
Smoke Gets in Your Eyes – The Platters
Donna – Ritchie Valens
Stagger Lee – Lloyd Price
Billy Bayou – Jim Reeves
1968
Judy in Disguise (With Glasses) – John Fred & His Playboy Band
Chain of Fools – Aretha Franklin
Bend Me, Shape Me – The American Breed
Sing Me Back Home – Merle Haggard
1977
Car Wash (facts) – Rose Royce
Dazz – Brick
Hot Line – The Sylvers
Let My Love Be Your Pillow – Ronnie Milsap
1986
That's What Friends are For – Dionne & Friends
Burning Heart – Survivor
I'm Your Man – Wham!
Never Be You – Rosanne Cash
1995
Creep – TLC
Always – Bon Jovi
Take a Bow – Madonna
Gone Country – Alan Jackson
2004
The Way You Move – Outkast
Milkshake – Kelis
The Voice Within – Christina Aguilera
There Goes My Life – Kenny Chesney
Today in Broadcast History compiled by Ron Robinson