ON THIS DAY in 1899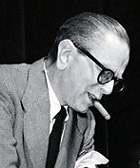 Goodman Ace was born in Kansas City.  He was a radio/TV actor/writer/columnist/humorist. He co-starred with wife Jane in the unique daily 15-minute radio "laugh novelty" Easy Aces, which ran for 18 years, mostly on CBS. It dramatized to comedic effect their "real" lives together. Later he wrote radio scripts for Danny Kaye, Perry Como & The Big Show.  He died March 25 1982 at age 83.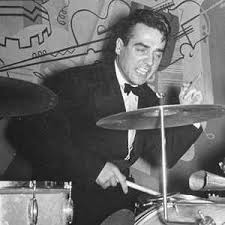 On this day in 1909, one of the great drummers of the big band era Gene Krupa was born in Chicago.  His work on Benny Goodman's 1934 hit Sing Sing Sing turned him into a national celebrity.  He left Goodman in 1938 to set up his own band, which at times in the 1940's with big string sections swelled to as many as 40 players.
He died from leukemia Oct. 16 1973 at age 64.
On this day in 1913, actor Lloyd Bridges was born in San Leandro Calif.  He became a TV star with the series Sea Hunt, the most successful syndicated program of its time. He is the father of still active acting brothers Beau & Jeff Bridges.  He died of natural causes March 10 1998 at age 85.
On this day in 1942, Kenny Sargent, "one of the handsomest singers ever to grace a bandstand," vocalized with the Glen Gray Orchestra on Decca Records "It's the Talk of the Town".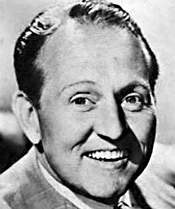 On this day in 1945,  Canadian-born Art Linkletter starred on the CBS radio debut of "House Party". The show continued on the air for 22 years, including a long stint on CBS television. Linkletter wrote books about experiences with kids on the show. Remember, "Kids Say the Darndest Things?" This segment of the show — and Art's resulting books — were among the most popular of early daytime television, and were also syndicated on Canadian radio.
On this day in 1953, Harry S. Truman became the first U.S. President to use Radio and TV to deliver his farewell message upon leaving office.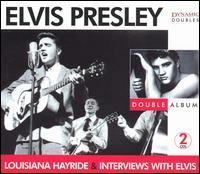 On this day in 1955, at the "Louisiana Hayride" radio show in Shreveport, "Colonel" Tom Parker got his first in-person taste of the Elvis Presley phenomenon, as the budding star sang his version of three songs of the era, "Tweedle Dee," "Hearts Of Stone," and "That's All Right."
On this day in 1957, Perry Como recorded his next #1 single for RCA Victor, "Round and Round."
On this day in 1958, Elvis Presley was in a studio in West Hollywood to record "Hard Headed Woman," "New Orleans," "Trouble," "Crawfish" and "King Creole.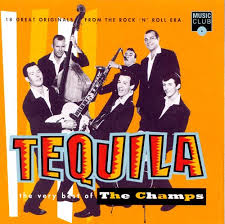 Also this day in 1958, the California-based band The Champs released their first single "Train to Nowhere," with "Tequila," an instrumental on the B-side that became a national sensation and their biggest hit.
On this day in 1959, CJDC TV went on the air in Dawson Creek, BC on channel 5 as a CBC TV affiliate.
On this day in 1960, the No. 1 Billboard Pop Hit was "Running Bear" by Johnny Preston. The singer was a protege of the Big Bopper, a DJ who wrote this song before his death in 1959.
On this day in 1961, Motown Records signed The Supremes. Originally a quartet, Barbara Martin departed within a year.
On this day in 1962, the makeup of the Rolling Stones was complete, as Charlie Watts signed on as drummer.
On this day in 1963, the Board of Broadcast Governors (today's CRTC) recorded its hearings for the first time; the tapes were distributed to radio and TV stations by the Canadian Association of Broadcasters.
On this day in 1964, Johnny Rivers began a year-long stint as the spotlight artist at the Whisky A Go-Go in Los Angeles. He helped turn the club into a hot spot, and about six weeks later his hit album "Johnny Rivers At The Whisky A Go-Go" would be recorded.
Also this day in 1964, the complicated issue over who owned North American rights to Beatles' recordings went to court. The Vee Jay label filed a lawsuit against Capitol and Swan Records, and the Capitol label countersued.  Vee Jay, a small label, did not prevail.
Still in 1964, the soundtrack album from the movie "The King and I" was certified Gold, having sold more than half-a-million units.
On this day in 1965, the rock group The Who released the first of their 27 singles to make the charts, "I Can't Explain."
On this day in 1966, the LP "December's Children," the 8th album to be released by the The Rolling Stones, was certified Gold in North America.
On this day in 1967, Ed Sullivan told The Rolling Stones to change the lyrics and the title to the song, "Let's Spend the Night Together", or "be off my riiiillly big shew!" So, the Stones gave in… changing the lyric to "Let's Spend Some Time Together". Also on the show Petula Clark sang "Colour My World," and the laughs were supplied by Allan Sherman, Alan King and The Muppets.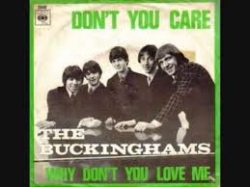 Also this day in 1967, the Buckinghams began recording their second Top Ten hit, "Don't You Care."
On this day in 1968, Elvis Presley was in the RCA Victor studios in Nashville to  record a cover version of Chuck Berry's "Too Much Monkey Business."
On this day in 1969, New Westminster radio station CKNW moved its studios & offices from Columbia Street to a former Safeway store at 815 McBride Boulevard.  They needed the 15,000 square feet in large part to accommodate sister station CFMI which signed on the following year.
Also in 1969, George Harrison had a five-hour meeting with John, Paul and Ringowhere he made it clear that he was fully prepared to quit The Beatles for good. Harrison wasn't happy with plans for live performances and the Let It Be film project.
On this day in 1971, after it got much airplay from his first solo album, ex-Beatle George Harrison released "My Sweet Lord" as a single.
On this day in 1972, the song "American Pie" by Don McLean topped the charts and stayed there for 4 weeks.
On this day in 1973, movie critic Gene Shalit began a 37 year run as a member of NBC-TV's "Today" show.
Also in 1973, the Rolling Stones announced that they would put on a benefit concert for the people of Managua, Nicaragua. The area had been devastated by an earthquake on December 23rd. Nicaragua was the home of Jagger's wife, Bianca.
Still on this day in 1973, the Detroit-based Four Tops released their 6th Top Ten single entry, "Ain't No Woman (Like The One I've Got)."
On this day in 1974, the sitcom "Happy Days" began an 11 year run on ABC.
Also in 1974, Brownsville Station's one-hit-wonder "Smokin' in the Boys' Room" was certified as a Gold Record.
On this day in 1975, the No. 1 Billboard Pop Hit was "Mandy" by Barry Manilow. The song was Manilow's first single to reach Billboard's Hot 100 singles pop chart.
On this day in 1976, after announcing that Bernie Leadon had left the group, The Eagles introduced Joe Walsh as his permanent replacement.
On this day in 1977, "You Make Me Feel Like Dancing" by Leo Sayer topped the charts and stayed there for just a week.
Also this day in 1977, the Coneheads debuted on NBC-TV's "Saturday Night Live."
Still in 1977, The Eagles went to No.1 on the US album chart with 'Hotel California.' It was the group's third No.1 album.
On this day in 1981,   "Hill Street Blues" began its 7-year run on NBC-TV.
On this day in 1982, Harry Wayne Casey, leader of KC and the Sunshine Band survived a head-on car crash in Miami but was left partially paralyzed, and had to re-learn how to walk, dance and play the piano. His recovery took about a year.
Also in 1982, Darryl Hall and John Oates' #5 charting album "Private Eyes," their most popular to this time, was certified Platinum.
On this day in 1983, actor Sheppard Strudwick died of cancer at age 75.  A familiar face in many early live TV productions he was cast in many of the long-running soaps including As The World Turns, Another World, One Life to Live, and Love of Life.
Also in 1983, Men At Work started a four week run at No.1 on the Billboard singles chart with 'Down Under,' the Australian group's second US No.1.
On this day in 1985, CJSW FM started FM broadcasting from the University of Calgary playing "Once in a Lifetime" by the Talking Heads.  For the previous 30 years, the station had been heard only on campus.
On this day in 1987, the No. 1 Billboard Pop Hit was "Shake You Down" by Gregory Abbott.
On this day in 1991, Sean Lennon's remake of his father's "Give Peace A Chance" was released to coincide with the United Nation's midnight deadline for Iraq to withdraw from Kuwait. The lyrics were updated to reflect concerns of the 1990's.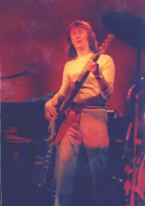 On this day in 1992, Dee Murray, the bass player with the Elton John band died after suffering a stroke aged 45. He first appeared with Elton on the 1970 album Tumbleweed Connection, and then the milestone albums Goodbye Yellow Brick Road and Captain Fantastic and the Brown Dirt Cowboy.
Also in 1992, Johnny Cash, the Jimi Hendrix Experience and the Isley Brotherswere among those inducted into the Rock and Roll Hall of Fame.
On this day in 1993, iconic songwriter Sammy Cahn died of congestive heart failure in Los Angeles at age 79. Cahn won Academy Awards for "Three Coins in the Fountain," "All the Way," "High Hopes" and "Call Me Irresponsible," which along with his many other contributions to The Great American Songbook, were featured on radio & TV for decades.
On this day in 1994, Grammy-winning singer-songwriter Harry Nilsson died in his sleep at age 52. Nilsson never fully recovered from a heart attack the previous February. He had his first hit with the No. 6 song "Everybody's Talkin' " from the 1969 movie "Midnight Cowboy." His biggest hit was the million-selling 1971 song "Without You," which topped Billboard's singles chart for four weeks.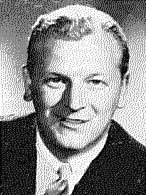 On this day in 1996, orchestra leader/arranger Les Baxter died of heart and kidney failure at age 73.  On radio he was musical director for "The Halls of Ivy, " and the Bob Hope & Abbott and Costello Shows.
As leader & arranger for Capitol records in the '50's he arranged many of Nat Cole's hits, and produced his own instrumental successes "Ruby", "Unchained Melody" and "The Poor People Of Paris".  Early in his career he sang with Mel Torme's Meltones.
Also in 1996, the last surviving member of the instrumental trio The Three Suns (Peg O' My Heart, Twilight Time), organist Artie Dunn died at age 73.
Still in 1996, radio station CKNW and three sister stations (CFMI, C-FOX & AM 730) moved into new studios in the center of downtown Vancouver.  They now occupied 30,000 feet of the TD Tower in Pacific Centre at Georgia & Granville.
On this day in 1998, James Brown was admitted to a hospital for treatment for an addiction to painkillers at the age of 64. He was released six days later.
Also this day in 1998, Junior Wells, a pioneer in blues harmonica died of lymphoma at the age of 63. Wells was known for his sweeping harmonica solos punctuated with sharp, staccato wails.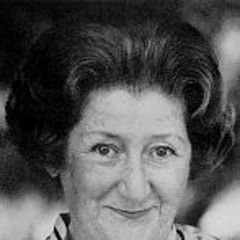 On this day in 2000, actress Fran Ryan, who had running roles on the TV series Green Acres, The Doris Day Show and General Hospital, died of natural causes at age 83.
On this day in 2003, singer Lou Rawls was arrested in Albuquerque for battery involving his girlfriend.
On this day in 2004, Toronto writer & early TV host/panellist Alex Barris died due to complications from a stroke at age 81.
On this day in 2005, actress Ruth Warrick died from pneumonia at age 88.  A radio singer & actress with Orson Welles in his Mercury Players, she was active in early live TV, taking running roles in The Guiding Light and As The World Turns.  But she will be best remembered for playing the priggish socialite Phoebe Tyler on All My Children for 35 years, right up to her death.
Also this day in 2005, NBC held an all-star telethon to raise money for victims of the tsunami in south Asia. Performers included Madonna, Elton John, Brian Wilson, Lenny Kravitz, John Mayer, Nelly and Eric Clapton.
On this day in 2007, Vancouver-born actress Barbara Kelly died in London at age 82. Her career had begun in Vancouver radio in 1941 at CJOR & the CBC.  In 1949 she emigrated to Britain with husband Bernie Braden where they quickly became BBC Radio favorites. (Breakfast With Braden)  For 13 years Barbara was a panellist on the BBC TV version of What's My Line.    
Also this day in 2007, Canada's first TV weatherman Percy Saltzmann died at home in Toronto at age 91.  His biggest claim to fame was as the first live person seen on English language CBC Television when it began on September 8, 1952. 
Again in 2007, the 64th Golden Globe Awards ceremony was aired on NBC-TV. The film Babel won for best dramatic film; Grey's Anatomy won best dramatic TV series, while Ugly Betty won for best TV musical or comedy series.
Still in 2007, a lyric sheet to The Beatles' "While My Guitar Gently Weeps," handwritten by George Harrison, went for $300,000 at an auction in Scottsdale, AZ.
On this day in 2008, Ronnie Wood of the Rolling Stones was recovering following an operation for a hernia sustained during the band's recent Bigger Bang tour. The 60-year-old guitarist was told to rest for two months after the procedure.
On this day in 2009, Sharon Osbourne, the wife of Ozzie Osbourne, won a libel suit against British newspaper The Sun. An '07 article had claimed that she was driving her husband "to destruction." Sharon received an apology and undisclosed monetary damages from The Sun.
On this day in 2011, Kid Rock's birthday concert took place at Detroit's Ford Field. The venue was renamed (for the day) "40 Field" in honor of Rock's 40th birthday. Over 45,000 attended the show, which sold out in 19 minutes.
In 2012, the 69th Golden Globes Awards were televised from L.A., in which Clare Danes, Kelsey Grammer, Matt LeBlanc and Laura Dern won top TV acting awards, while Homeland, Modern Family and Downton Abbey won for top series.
On this day in 2013, singer/TV star Jim Nabors married his partner of 38 years, Stan Cadwallader, at Seattle's Fairmont Olympic Hotel, a month after same-sex marriage had become legal in Washington. Nabors, who played Gomer Pyle on TV in the 1960s, was 82 at the time he was wed.
On this day in 2014, The Eagles played the first of three shows to reopen the remodeled Los Angeles Forum. "The building is a grand dame of all these [arenas]," stated guitarist/vocalist Glenn Frey. The Forum is the largest venue built in the U.S. specifically for music and live entertainment.
On this day in 2015,  retired sportscaster Bob Wilson, the longtime radio voice of the NHL's Boston Bruins (1971-94), succumbed to lung cancer at age 85.
Also in 2015, the producer for the all-girl group the Runaways, and notorious L.A. rock icon Kim Fowley, lost his battle with cancer at age 75.  He introduced the world to a 15-year-old Joan Jett, and co-wrote songs on Kiss' hit Destroyer and "Escape" on Alice Cooper's Welcome to My Nightmare. 
On this day in 2016, actress Noreen Corcoran, who starred as the teenager adopted by her uncle (John Forsythe) on the '50s-'60s sitcom Bachelor Father, died of cardiopulmonary disease at age 72.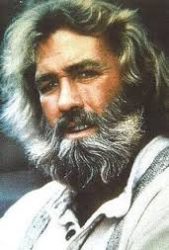 Also in 2016, actor Dan Haggerty, who played mountain man Grizzly Adams in a hit movie followed by a 1970's NBC TV show, died after a five-month battle with spinal cancer at age 74.
On this day in 2017, North Carolina radio veteran Pat Patterson died following a long period of declining health at age 81.   The witty morning deejay and program director had worked in radio for six decades.
On this day in 2018, Dolores O'Riordan, the lead singer of the Irish band The Cranberries, accidentally drowned in a London bathtub while drunk at age 46. The Cranberries rose to global fame in the mid-1990s with a string of hits, including "Linger," "Zombie" and "Dreams."
Also in 2018, gospel musician, pianist, choir master, composer and arranger Edwin Hawkins, one of the originators of the urban contemporary gospel sound, died of pancreatic cancer at age 74.    He is credited with popularizing the 60's hit Oh Happy Day.
Still in 2018, Joe Frank, a French-born American public radio personality, humorist and voiceover artist best known for his philosophical, humorous, surrealist, and sometimes absurd monologues and radio dramas, died of complcations from colon cancer at age 79.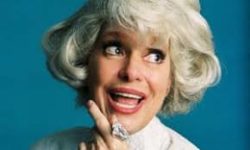 On this day in 2019,legendary Seattle-born actress/singer/comedienne Carol Channing died at age 97.  With her raspy voice and huge smile, she was best known for her Tony Award-winning role as Dolly Levi in the hit Broadway musical "Hello Dolly!"
Today's Birthdays
Actress Phyllis Coates (Adventures Of Superman, This is Alice) is 95.
Former child actress Margaret O'Brien (Testimony of Two Men, Ironside, Playhouse 90) is 85.
Actress Andrea Martin (Great News, Working the Engels, Difficult People, SCTV, My Big Fat Greek Life, Martin Short Show) is 75.
Canadian talk show hostess Dini Petty (City Line) is 74.
Montreal-born actor Tom Nolan (Buckskin, Out of This World) is 74.
Village People lead singer/actor Ray Simpson is 68.
Actor-director Mario Van Peebles (Damages, Rude Awakening, One Life to Live) is 65.
Hip-hop DJ/actor Jeffrey A. Townes (The Fresh Prince of Bel-Air) is 57.
Actor James Nesbitt (Ballykissangel) is 57.
Guitarist Adam Jones of Tool is 57.
Singer Lisa Lisa Valez of Lisa Lisa and the Cult Jam is 55.
Actor Chad Lowe (Pretty Little Liars,  24, Life Goes On, Melrose Place) is 54.
Actress Kellita Smith (Z Nation, The First Family, The Bernie Mack Show) is 53.
Actress Regina King (Watchmen, Seven Seconds, American Crime, The Leftovers, Southland, The Boondocks, 227) is 51.
Actor Ernie Reyes, Jr. (Sidekicks) is 50.
Actor Dorian Missick (Southland, Six Degrees) is 46.
Actress Meredith Bishop (Grip & Electric, The Secret World of Alex Mack) is 46.
Actor Eddie Cahill (Conviction, Under the Dome, CSI: New York, Glory Days) is 44.
Actor Jamie Clayton (Sense8, Transform Me) is 44.
Actor Trent Ford (Shelter, The Class, ER) is 43.
Actor Zachary Bostrom (Harry & the Hendersons) is 41.
Rapper/reggaeton artist Pitbull is 41.
Actor Victor Rasuk (How to Make it in America) is 38.
Actress Jessy Schram (Jane Doe TV Movies (6), Nashville, Falling Skies, Last Resort) is 36.
Actress Molly Orr (The Amanda Show, Return to Lonesome Dove) is 36.
Toronto-born actor Michael Seater (Life with Derek, The Zack Files) is 35.
Model/actress Barbie Blank (aka Kelly Kelly) (WWF Raw, E.C.W.) is 35.
Electronic dance musician Skrillex is 34.
Actor Ryan Corr (Love Child, Banished) is 33.
Actor Chris Warren (The Fosters, High School Musical, Hard Times of RJ Berger) is 32.
Model Sophie Sumner (America's Next Top Model) is 32.
Singer/actress Lulu Popplewell is 32.
Seattle-born actress Dove Cameron (Liv and Maddie) is 26.
Chart Toppers – Jan. 15
1945
Don't Fence Me In – Bing Crosby & The Andrews Sisters
There Goes that Song Again – Russ Morgan
I'm Making Believe – Ella Fitzgerald & The Ink Spots
I'm Wastin' My Tears on You – Tex Ritter
1954
Oh! My Pa-Pa – Eddie Fisher
Changing Partners – Patti Page
Secret Love – Doris Day
Bimbo – Jim Reeves
1963
Go Away Little Girl – Steve Lawrence
Hotel Happiness – Brook Benton
Pepino the Italian Mouse – Lou Monte
The Ballad of Jed Clampett – Flatt & Scruggs
1972
American Pie – Don McLean
Let's Stay Together – Al Green
Sunshine – Jonathan Edwards
Carolyn – Merle Haggard
1981
(Just Like) Starting Over – John Lennon
Love on the Rocks – Neil Diamond
Guilty – Barbra Streisand & Barry Gibb
I Think I'll Just Stay Here and Drink – Merle Haggard
1990
Another Day in Paradise – Phil Collins
Pump Up the Jam – Technotronic featuring Felly
Everything – Jody Watley
It Ain't Nothin' – Keith Whitley
1999
I'm Your Angel – R. Kelly & Celine Dion
Have You Ever? – Brandy
Lullaby – Shawn Mullins
Right on the Money – Alan Jackson
2008
No One – Alicia Keys
Clumsy – Fergie
Low – Flo Rida featuring T-Pain
Our Song – Taylor Swift
Today in Broadcast History compiled by Ron Robinson