ON THIS DAY in 1899
actress Eva LeGallienne  was born in England. After an illustrious stage career she appeared in a handful of prestigious US TV productions such as the Dupont Show of the Month, Hallmark Hall of Fame, Ford Theatre Hour, Playhouse 90 & Studio One.  Her last professional appearance was on St. Elsewhere in 1984.  She suffered a fatal heart attack June 3 1991 at age 92.
On this day in 1908, actor Lionel Stander was born in The Bronx. He is best remembered for his role as Max on the TV series Hart to Hart.  Earlier he was in demand on radio on the Eddie Cantor Show, Bing Crosby's Kraft Music Hall, The Fred Allen Show, the Mayor of the Town series with Lionel Barrymore and Agnes Moorehead, Stage Door Canteen, and The Jack Paar Show, among others. In 1941 he originated the title role of The Life of Riley on CBS Radio. He succumbed to lung cancer Nov. 30 1994 at age 86.

On this day in 1925, Emmy-winning producer & network executive Grant Tinker was born in Stamford Conn.  As Mary Tyler Moore's husband he co-created MTM Enterprises, producers of The Mary Tyler Moore Show, Rhoda, The Bob Newhart Show, WKRP in Cincinnati & Hill St. Blues. He later became president & CEO of NBC, and made it the #1 network with shows like The Cosby Show, Family Ties, Cheers, & Night Court.  He died at home Nov. 28 2016 at age 90.
On this day in 1928, "Ol' Man River" was recorded on Victor Records by Paul Whiteman and his orchestra.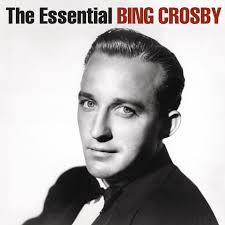 Bing Crosby crooned as the song's featured vocalist. The tune came from the Broadway musical, "Showboat".
On this day in 1939, CFCT 1450 Victoria expanded its power to 500 watts in official ceremonies performed at 7 p.m. by writer Nellie McClung and Mayor Andrew McGavin.  CFCT was known as "The Voice of the Island."  Within two years the calls were changed to CJVI.
On this day in 1946, Gene Autry recorded a country-western classic "Tumbling Tumbleweeds."
On this day in 1947, "The Amazing Mr. Malone" (aka "Murder and Mr. Malone") debuted on ABC radio. The half-hour weekly program starred Frank Lovejoy.
On this day in 1950, Frankie Laine recorded his last US #1 single, "The Cry of the Wild Goose."
On this day in 1954, Mercury Records released Patti Page's next Top Five single, "Cross Over the Bridge."
On this day in 1956, the No. 1 Billboard Pop Hit was "Memories Are Made of This" by Dean Martin.
Also in 1956, looking to follow up on the success of his first #1 "Heartbreak Hotel," Elvis Presleywas in Nashville to record "I Was the One" and "I'm Counting On You."(He would have to keep looking!)
Still in 1956, in a studio in Hollywood, The Coasters, under the direction of songwriters Jerry Leiber and Mike Stoller, recorded material for their first two singles on the Atco label: "Down In Mexico" b/w"Turtle Dovin"' which was released in February, and "One Kiss Led To Another" b/w "Brazil," which came out in July.  Both "A" sides scored well on the R&B charts.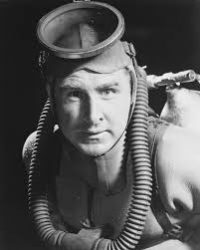 On this day in 1958, Lloyd Bridges starred for the first time as Mike Nelson, an ex-Navy frogman who became an underwater trouble shooter, in the syndicated TV sensation "Sea Hunt."  155 episodes were produced over the four year run of the show.
Also in 1958, the release date for the Elvis Presley single 'Jailhouse Rock' was put back a week after the Decca Records pressing plant in the UK was unable to meet the advance orders of 250,000 copies.
On this day in 1963, the Whisky A-Go-Go, the Hollywood club devoted to the cutting edge of rock, opened & would later be identified as America's first discotheque. At the time, John Travolta was all of five years old and Barry White sang three octaves higher.
Also this day in 1963, the Beatles released their second single in the UK, "Please Please Me."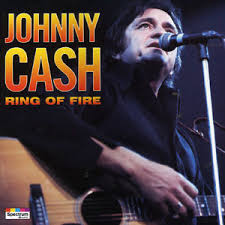 On this day in 1964, "Ring of Fire" by Johnny Cash became the first country LP  to cross over and also be #1 on the pop album chart.
Also in 1964, 'Louie Louie' by Seattle's The Kingsmen was the number one song on the Cash Box music chart. For a while, the record was banned by a handful of US radio stations because of its indecipherable lyrics, which were rumored to contain some naughty words. Even the F.B.I. investigated the song, but finally concluded that they could find nothing wrong.
Still in 1964, Roger Miller recorded "Dang Me" and "Chug-A-Lug," both of which made the Top 10 on both the country and pop charts.
On this day in 1965, the Beach Boys recorded "Do You Wanna Dance."
On this day in 1966,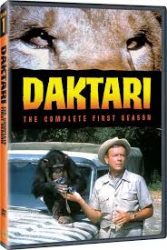 the African adventure series "Daktari" starring Marshall Thompson premiered on CBS TV.
Also this day in 1966, Dean Martin recorded his next hit single, "Somewhere There's a Someone."
Still in 1966, the album "The Best of Herman's Hermits" was certified Gold.
On this day in 1967, in London, Jimi Hendrix began recording his future smash "Purple Haze."
Also in 1967, Johnny Cash and June Carter recorded "Jackson," and The Hollies recorded "On A Carousel."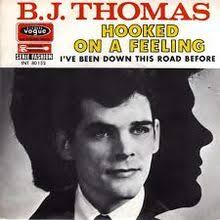 On this day in 1969, the song "Hooked on a Feeling" by BJ Thomas peaked at #5 on the pop charts.
Also this day in 1969, Jethro Tull's debut album, "This Was," was released.
On this day in 1970, the Ike and Tina Turner Revue performed "Proud Mary" on CBS-TV's Ed Sullivan Show. Sonny James and Tiny Tim also sang, while the laughs came from Flip Wilsonand the team of Jerry Stiller & Anne Meara.
On this day in 1973, actress Isabel Randolph died at age 83.  She was best known as the prickly Mrs. Abigail Uppington on NBC Radio's "Fibber McGee & Molly" in the 30's & 40's.  She played similar recurring characters in the TV sitcoms "Meet Millie," "Our Miss Brooks," "December Bride" & "The Dick Van Dyke Show," plus dozens of guest spots.
On this day in 1974, ABC aired the final episode of "Love, American Style."
On this day in 1977, the No. 1 Billboard Pop Hit was "You Make Me Feel Like Dancing" by Leo Sayer.
Also this day in 1977, Rolling Stone Keith Richards was tried in London for possession of cocaine, found in his car after an accident, and fined £750.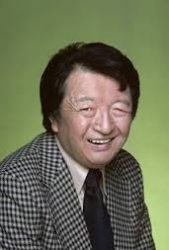 On this day in 1979, Japanese-American actor Jack Soo, best known as Det. Sgt. Nick Yemana on TV's Barney Miller, died from throat cancer at age 63.
On this day in 1980, Rupert Holmes was at the top of the pop music charts, with "Escape (The Pina Colada Song)".
On this day in 1981, actress Beulah Bondi, who played mother figures over a 45-year film career, and was Aunt Martha Corinne on CBS-TV's "The Waltons," died at age 91.
On this day in 1982, CBC Television moved the national news to 10 pm and introduced a new public affairs program "The Journal," hosted by Barbara Frum, which would last for a decade.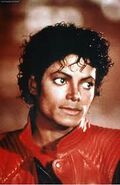 On this day in 1984,  Michael Jackson's "Thriller" became the all-time best- selling LP.  With ten-million copies sold, it surpassed the previous bestseller, the soundtrack from "Saturday Night Fever".  And "Thriller" produced seven top-10 singles, ahead of Fleetwood Mac, Cyndi Lauper and Bruce Springsteen, who have each taken four top-10 singles off one LP.
On this day in 1988, "So Emotional" became the sixth consecutive No. 1 hit for Whitney Houston, following "Saving All My Love For You," "How Will I Know," "The Greatest Love of All," "I Wanna Dance With Somebody (Who Loves Me)" and "Didn't We Almost Have It All."
On this day in 1990, Paul McCartney played the first of 11 sold out concerts at Wembley Arena in London.
On this day in 1991, Nirvana's album, "Nevermind" rose to No. 1 on the Billboard Album chart. The same day Nirvana played "Saturday Night Live."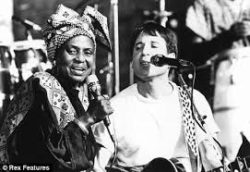 On this day in 1992, Paul Simon began a concert tour in South Africa. He was the first international star to perform there after a UN cultural boycott spurred by Apartheid was called off.
Also in 1992, Nirvana appeared as musical guests on NBC-TV's Saturday Night Live. Also on this day 'Nevermind' went to No.1 on the US album chart.
On this day in 1995, Michael Jackson released a statement saying, "I will no longer stand by and watch reckless members of the media try to destroy my reputation." The statement was prompted by unsubstantiated rumors of a video depicting Jackson fooling around with a young boy.
Also this day in 1995, the 5th US television network "The WB" owned by Warner Brothers began operations .. with flagship stations WPIX in New York City and KTLA In Los Angeles.
On this day in 1996, in an ominous preview of the incident that caused his demise two years later, Sonny Bono collided with another skier near Big Bear Lake, California, suffering a chin injury that required eleven stitches.
On this day in 1998, the 24th Annual People's Choice Awards gave top honors to the TV comedy Seinfeld, and lead comedy actor Tim Allen for Home Improvement.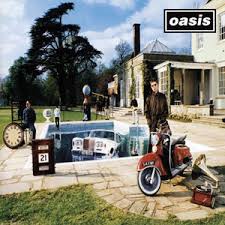 Also in 1998, Rolling Stone magazine readers poll picked 'Be Here Now' by Oasis as album of the year.

On this day in 1999, Sean "Puffy" Combs and Dwight "Heavy D" Myers, along with the City University of New York (CUNY), were found negligent in a 1991 celebrity basketball game that killed nine people and injured dozens.
Also this day in 1999, U.K. pop star Robbie Williams scooped a record six nominations for the Brit Awards, the United Kingdom's equivalent of the Grammys. Williams dominated the shortlist with nominations for best single, best British video and best British album.
Still in 1999, former Monkee Peter Tork appeared as a bandleader on an episode of the CBS-TV sitcom "The King Of Queens" entitled "Best Man."
Again in 1999, *NSYNC won the Favourite Pop/Rock new artist award at the 26th Annual American Music Awards in Los Angeles. And Blondie made their first network T.V. appearance in 16 years on the ABC telecast.
Once more this day in 1999, guitarist/singer Barry Pritchard of the Fortunes (Here Comes That Rainy Day Feeling Again, You've Got Your Troubles) died of heart failure at age 54.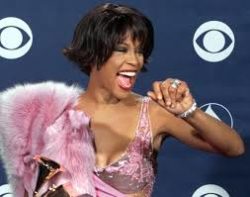 On this day in 2000, chart-topping R&B vocalist Whitney Houston was caught with more than a half-ounce of marijuana at Keahole-Kona International Airport in Hawaii. The drugs were discovered in Houston's handbag during a search at the airport's security checkpoint. Although the bag was taken and security personnel attempted to detain her, Houston simply walked off and boarded a United Airlines flight to San Francisco.
On this day in 2001, Neil Sedaka underwent an emergency angioplasty at New York Presbyterian Hospital.
On this day in 2002, drummer Mickey Finn of the T. Rex band died of kidney and liver problems at age 55.
Also this day in 2002, singer Rosemary Clooney, a lifelong smoker, underwent lung surgery that at the time was declared successful, but she died six months later.
On this day in 2003, actor Dick Simmons, who played the title role in TV's Sergeant Preston Of The Yukon (78 episodes over 3 years), died at age 89.
Also in 2004, Ted Nugent required 40 stitches when a chain saw cut his leg during the filming of his reality cable TV show, "Surviving Nugent: the Ted Commandments."
On this day in 2005, former Bread guitarist and Academy Award-winning songwriter James Griffin died at home in Nashville at the age of 61 after suffering from cancer. Bread had the 1970's hits 'Make It With You', 'Baby I'm-a Want You', and 'Everything I Own.'
On this day in 2006, Green Day was #1 according to Rolling Stone magazine's Readers' Poll. They were named Artist of the Year, Best Band and earned the nod for Best Single ("Boulevard of Broken Dreams").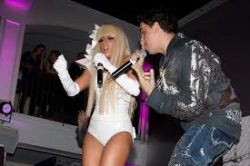 On this day in 2009, Lady Gaga & Colby O'Donis went to No.1 on the UK singles chart with 'Just Dance', taken from her album The Fame.
Also in 2009, Styx sang the national anthem and an a cappella version of their hit "Renegade" in Pittsburgh at the NFL playoff match-up between the hometown Steelers and the San Diego Chargers. The Steelers defence had adopted "Renegade" as their theme song.
On this day in 2010, the life of the late singer/songwriter Sam Cooke was celebrated on the PBS series "American Masters."  The film was narrated by Danny Glover, and featured interviews with Cooke's family and intimates including Muhammad Ali, Herb Albert, James Brown, Dick Clark, Smokey Robinson, and more.
Also in 2010, singer/songwriter/keyboardist Leon Russell underwent a 5-and-a-half hour brain operation to relieve what was termed a chronic condition.
On this day in 2011, actor/director/producer David Nelson, the last surviving member of the family that starred in radio & TV's "Adventures of Ozzie & Harriet," lost his battle with colon cancer at age 74.
Also in 2011, Bon Jovi took the top spot on the Los Angeles Times' "Ultimate Top 10" list for 2010. The list combined the overall earnings from touring and album sales, both physical and digital. The group garnered an impressive $120.5 million in earnings.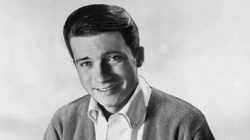 In 2013, Pittsburgh/Los Angeles radio deejay Jimmy O'Neill, the host of ABC-TV's Shindig in the 1960's, lost his long battle with a diabetes-related heart condition and died three days after his 73rd birthday.
Also in 2013, John Wilkinson, a rhythm guitar player who accompanied Elvis Presley for more than a thousand shows as a member of the TCB Band, died at age 67 after a long battle with cancer.
On this day in 2016, actor David Margulies, who played Tony Soprano's lawyer on the HBO series, had a key role in the ABC mini-series Madoff, and who was the mayor in the classic film Ghostbusters, died after a long illness at age 78.
Also in 2016, Food and Beverage magazine officially renamed a Jack & Coke "The Lemmy" in honor of Motorhead's recently deceased legendary bassist Ian 'Lemmy' Kilmister. He made the drink famous at the Rainbow Bar And Grill on the Sunset Strip.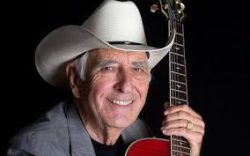 On this day in 2017, Tommy Allsup, the guitarist with Buddy Holly who famously avoided "the Day the Music Died" in 1959 after losing his plane seat in a coin toss to Ritchie Valens, died following complications from a hernia operation at age 85.
On this day in 2019, Megyn Kelly was released from her contract with NBC News less than three months after her morning show was canceled by the network.
Today's Birthdays
Actor Mitchell Ryan (Dark Shadows, Dharma and Greg) is 88.
Radio talk host & author Jim Hightower is 79.
Actor Stan Ivar (Days of Our Lives, Little House on the Prairie, General Hospital) is 79.
Country singer Naomi Judd is 76.
Actress Phyllis Logan (Downton Abbey) is 66.
Musician Robert Earl Keen is 66.
Actress Alyson Reed (High School Musical TV movies) is 64.
Guitarist Vicki Peterson of The Bangles is 64.
Actress Kim Coles (Living Single, In Living Color, Geena Davis Show) is 60.
Actress Melanie Hill (Coronation Street) is 60.
Actress Dawn Lyn (My Three Sons) is 59.
Actor/voicist Jason Connery (Gadget & the Gadgetinis, Robin Hood) is 59.
Actress Olivia Barash (Fame, Out of the Blue) is 57.
Keyboardist Jim Bryson of MercyMe is 54.
Guitarist Tom Dumont of No Doubt is 54.
TV personality/actress Kyle Richards (Real Housewives of Beverly Hills, ER, Little House On The Prairie) is 53.
Singer Maxee Maxwell of Brownstone is 53.
Seattle-born actress Lisa Ann Hadley (General Hospital, Gilmore Girls) is 52. 
Singer Mary J. Blige is 51.
Actor Tom Ward (Silent Witness) is 51.
Musician Tom Rowlands of The Chemical Brothers is 51.
Actress Amanda Peet (The Good Wife, Bent, Studio 60) is 50.
Actor Christian Jacobs (Gloria, Maggie, Yo Gabba Gabba) is 50.
Actor Marc Blucas (Buffy the Vampies Slayer, Clueless) is 50.
Actor Rockmond Dunbar (Sons of Anarchy, Prison Break, Soul Food) is 49.
Actor Ryan Alosio (Days of Our Lives, General Hospital) is 49.
Actor/writer Peter Grosz (Late Night with Seth Meyers, The Colbert Report, Veep) is 48.
Actor Devin Ratray (Heartland 1989) is 45.
Actress Deanna Wright (Passions) is 42.
Actress Aja Naomi King (How to Get Away With Murder) is 37.
Reality YV star Jason Wahler (Laguna Beach, The Hills, Celebrity Rap Superstar) is 35.
Ontario-born actor Christian Distefano (Peg & Cat, PAW Patrol, Odd Squad) is 17.
Actor Teo Briones (Days of Our Lives, Pretty Little Liars) is 17.
Chart Toppers – Jan. 11
1950
Dear Hearts and Gentle People – Dinah Shore
A Dreamer's Holiday – Perry Como
The Old Master Painter – Snooky Lanson
I Love You Because – Leon Payne
1959
The Chipmunk Song – The Chipmunks
Smoke Gets in Your Eyes – The Platters
My Happiness – Connie Francis
City Lights – Ray Price
1968
Hello Goodbye – The Beatles
Judy in Disguise (With Glasses) – John Fred & His Playboy Band
Woman, Woman – The Union Gap
For Loving You – Bill Anderson & Jan Howard
1977
You Don't Have to Be a Star (To Be in My Show) – Marilyn McCoo & Billy Davis, Jr.
You Make Me Feel Like Dancing – Leo Sayer
I Wish – Stevie Wonder
Broken Down in Tiny Pieces – Billy "Crash" Craddock
1986
Say You, Say Me – Lionel Richie
Party All the Time – Eddie Murphy
That's What Friends are For – Dionne & Friends
Morning Desire – Kenny Rogers
1995
On Bended Knee – Boyz II Men
Creep – TLC
Always – Bon Jovi
Pickup Man – Joe Diffie
2004
Hey Ya! – Outkast
The Way You Move – Outkast
Milkshake – Kelis
There Goes My Life – Kenny Chesney
Today in Broadcast History compiled by Ron Robinson