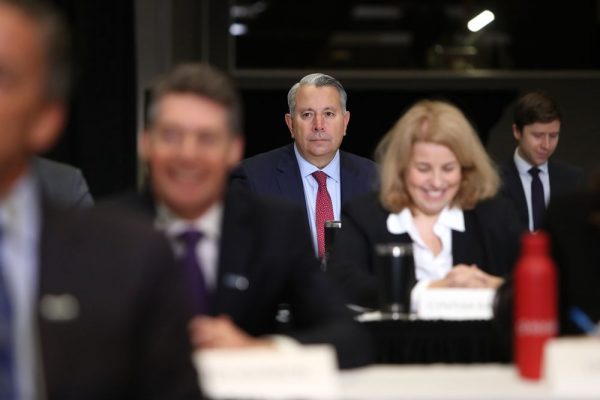 .
.
.
by Derek Decloet
January 10, 2022
Rogers Communications Inc. said it's appointing Tony Staffieri to lead the company through its takeover of Shaw Communications Inc., a move that may widen the rift between members of the Rogers family.
Canada's largest wireless and cable company named Staffieri as its president and chief executive officer in a statement Monday. He had been given the role on a temporary basis in November following a courtroom fight that left Edward Rogers, son of late founder Ted Rogers, in control of the board.
It was Edward Rogers's push to install Staffieri as a replacement for former CEO Joe Natale that kicked off a huge struggle for control within the company in September. The move came as the company tries to buy Calgary-based Shaw for $16 billion in a deal that is certain to receive heavy scrutiny from Canadian antitrust regulators because it reduces the number of competitors in the wireless industry.
"This is a pivotal point in the company's history and the board has full confidence in Tony's ability to lead Rogers as we move forward," Edward Rogers said in a statement.
Read More HERE