A few times a year, the radio grim reaper makes its rounds and kills off another round of talented people. Depending on the sociopathic behaviour of the company who executes the plan, it is described as "dislocation" or "restructuring". To those that are on the receiving end, it feels more like a mob-hit. Mary Anne Ivison was let go in February of 2021, and spent the rest of the year pivoting away from the profession that was her livelihood for 12 years.
In this episode, you will hear how the Tilbury, Ontario native got her start in radio, listened to Dave and Chuck the Freak in Windsor and later WRIF across the river. Also how she wound up falling in love with Ottawa where she worked on Country radio at Rogers and Bell. We will also discuss what lies ahead in the world of voiceover and why she is doubling down on audio.
Thanks to our sponsors!
Justin Dove at Core Image Studios
…
---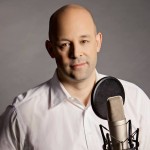 Matt Cundill works with radio groups on digital strategies and talent coaching. He recently started the Sound Off Podcast: The Podcast about Broadcast"
E-mail Matt: [email protected]
Twitter: @mattcundill
" The Sound Off Podcast is committed to helping broadcasters find their way through the digital revolution. "