The 'Reliable Sources' host turned a blind eye to controversies impacting MSNBC, NYT, WaPo, even his own network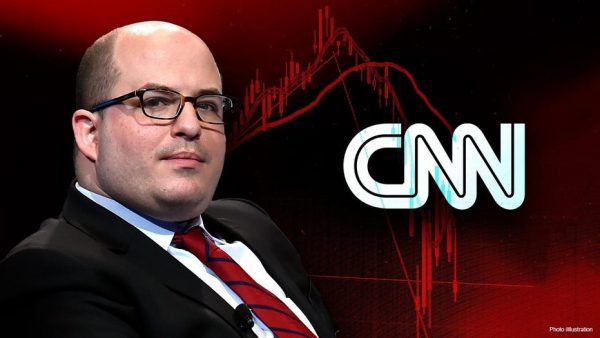 Fox News
January 1, 2022
Here are 20 major media stories CNN's Brian Stelter ignored on his so-called media show in 2021
Brian Stelter is supposedly CNN's chief media correspondent, or at least that's what it says in his Twitter bio.
But over the course of 2021, many of the biggest media stories failed to receive any airtime on his poorly watched Sunday media program "Reliable Sources."
CNN's left-wing lackey spent much of the year harping on social media companies to crack down on so-called "disinformation," complaining about the influence conservative outlets have as elite news organizations like his own network continue to lose control over how Americans get their news.
FLASHBACK: CNN'S BRIAN STELTER CLAIMED CHRIS CUOMO UPHELD JOURNALISTIC 'BOUNDARIES' DURING COLBERT INTERVIEW
While doing so, however, Stelter turned a blind eye to many headlines that were far from flattering to his liberal allies in the industry. Most famously, he completely avoided ABC News' shocking coverup of the Jeffrey Epstein scandal, omitting it from his "top ten media stories" of 2019.
So as 2021 comes to a close, stroll down memory-hole lane and revisit some of the biggest media controversies Stelter chose not to cover on his "Reliable Sources" program, even if they got short shrift in his newsletter.
Judge bans MSNBC from the Kyle Rittenhouse trial
The entire nation was intensely monitoring the trial of teenager Kyle Rittenhouse, who was charged with murdering two people amid the Kenosha riots following the 2020 police-involved shooting of Jacob Blake.
RITTENHOUSE JUDGE BANS MSNBC FROM COURTROOM AFTER PRODUCER ACCUSED OF TRAILING JURY BUS
But the day before Rittenhouse was acquitted on all counts, Judge Bruce Schroeder made headlines by barring MSNBC from the courthouse after police caught a freelance NBC News producer following the jury bus when he ran a red light.
Stelter swept the controversy plaguing CNN's closest liberal competitor under the rug.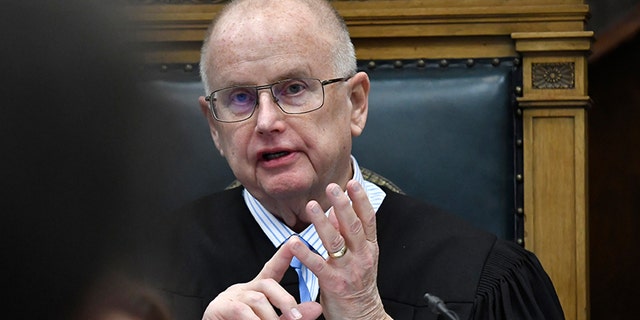 MSNBC is rarely talked about on "Reliable Sources," appearing in transcripts just 36 times in 2021 versus the whopping 765 times Fox News has been mentioned, according to Grabien search results.
Joy Reid, for example, has not been mentioned once by Stelter despite her constant inflammatory rhetoric. The so-called "media reporter" even avoided the MSNBC star when she got into a viral spat with rapper superstar Nicki Minaj over the artist's vaccine hesitancy.
NICKI MINAJ FIRES BACK AT MSNBC'S REID FOR VACCINE SKEPTICISM SCOLDING: 'THIRSTY TO DOWN ANOTHER BLACK WOMAN'
Stelter also ignored the backlash MSNBC analyst and New York Times editorial board member Mara Gay received when she said the sight of American flags on the back of trucks while visiting Long Island was "disturbing," which escalated to the point that the Times issued a statement defending her over the summer.
There seems to be a mutual respect between the two liberal networks as MSNBC offers little to no coverage of any controversy that occurs at CNN.
Trump-era media narratives that fell apart
In March, the media pundit avoided the Washington Post's major correction to its bombshell January report about a phone call between then-President Donald Trump and a Georgia elections investigator, urging her to "find the fraud" and that she would be a "national hero" if she did, which turned out to be not true.
WASHINGTON POST PANNED FOR MASSIVE CORRECTION TO TRUMP-GEORGIA ELECTION STORY: 'SO, THEY MADE UP QUOTES'