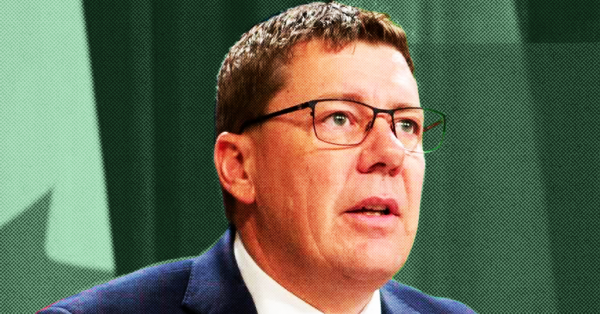 Rawlco previously broadcast  'Ask the Premier' during Brad Wall's Premiership
Surprise! Now we confirm why John Gormley and the rest of Rawlco is simply a parrot for the Sask Party.
Rawlco has been void of any discernment or critical thought throughout the entire 21 months of the charade
by PressProgress
Originally Published: September 17, 2020
Since 2006, the Rawlinson family — headed by the CEO of Rawlco Radio, one of Saskatchewan's largest private broadcasters — has seemingly been connected to about $300,000 in corporate donations to the governing Saskatchewan Party.
As PressProgress reported previously, Saskatchewan is one of the last jurisdictions in Canada to allow unlimited corporate donations. However, as Canadaland noted back in 2016, Rawlco is one of the few news media brands to do so.  And, the overwhelming-majority of its donations were to the Saskatchewan Party.
The National Post reported earlier this year, Rawlco Radio — which operates two talk news stations  — is "one of the biggest contributors to the Saskatchewan Party." The Post's analysis found the company donated more than $120,000 over the past decade.
Read More HERE