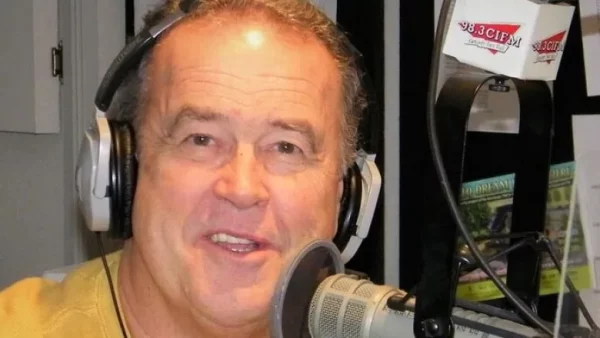 Bailly and Henry Small co-hosted local broadcaster CIFM's morning show for 25 years until 2018

December 25, 2021 Read
Kamloops, B.C., musician Henry Small has been staying in Florida for holidays with his family, but the recent loss of his longtime friend is adding a layer of sadness to his Christmas.
Stan Bailly, who co-hosted the radio show Hank and Stan In The Morning with Small on Kamloops-based CIFM Radio from 1993 to 2018, died Saturday in hospital at 74 of complications from COVID-19.
The show —  which aired weekdays from 6‒9 a.m., and consisted mostly of music but also some current affairs interviews — could be heard across the Thompson, Shuswap and Fraser Canyon regions, including Kamloops, Clearwater, Barriere, Chase and Lytton.
The show ended with Bailly's retirement in 2018. Small retired the following year.
Small, a singer-songwriter and rock performer, says he first met Bailly, who was a fan of his music, at a Kamloops nightclub in the late 1980s, shortly after marrying a local woman and moving to Kamloops from Los Angeles.
He says CIFM initially invited him to work with Bailly on several arts-related show segments and eventually assigned him to co-host the morning show.
Read More HERE