This obituary of former Vancouver broadcaster and BCIT instructor Dennis O'Neill was published in the Vancouver Sun/Province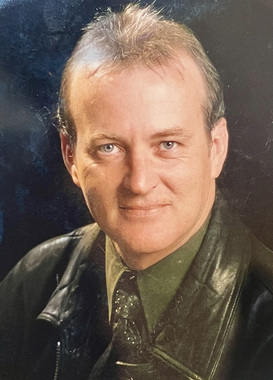 Sadly, Dennis passed unexpectedly from a heart attack at his home in North Vancouver a few weeks before his 63rd birthday.
Born in Vancouver Dennis is predeceased by parents Arthur and Jean O'Neill; brother Brian O'Neill. He is survived by his sister Patricia (Norm) and children, Amie and Cady. Also survived by niece Lindsay (Nate) and children Jack and Quinn; nephew Dan (Trisha) and children Nikolai, Amelia and Ben.
Dennis grew up in a modest home in Vancouver's east end, youngest of three siblings. As a boy he excelled at playing football and in later years enjoyed the armchair variety. He graduated from Templeton Secondary School in 1975.
His career in broadcasting spanned more than 40 years taking him to Cranbrook initially in 1977, Kamloops and eventually Winnipeg where he lived for 8 years. Returning to Vancouver in 1988 he worked at various Vancouver radio stations as a radio announcer and later in production. He was a radio instructor at Pacific Radio Arts 1988-90. He also did freelance production work. He enjoyed almost 27 years as an instructor in the Radio Arts & Entertainment Program at B.C.I.T. Dennis was a confirmed bachelor with no dependents, but he impacted hundreds of students and was beloved by his broadcast world friends.
Read More HERE