Tom Bedell is the afternoon drive host at Q104 in Halifax. His career started in the late 80's in Saint John, N.B at the legendary CFBC, and has been driving Metro Halifax home since 1998.
In this episode, Tom recalls those early days in New Brunswick and his early stints in Woodstock, NB, Halifax and later on up in Kentville, Nova Scotia working at Annapolis Valley Radio. We recall fondly how the area and the station and the people at those stations shaped both our radio careers, We also get into the history of Q104 and its durability as one of North America's premiere rock stations.
There are a few other episodes featuring Maritimers, all of whom were mentioned by Tom in the episode, including: Dave Bannerman, Darin Harvey, and JC Douglas.
To listen to Tom's show in Canada, use the Radioplayer Canada app.
There's always more on our episode page here.
Thanks also to the people who make this show possible every week including:
Justin Dove at Core Image Studios
…
---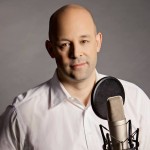 Matt Cundill works with radio groups on digital strategies and talent coaching. He recently started the Sound Off Podcast: The Podcast about Broadcast"
E-mail Matt: [email protected]
Twitter: @mattcundill
" The Sound Off Podcast is committed to helping broadcasters find their way through the digital revolution. "