ON THIS DAY in 1897
actress Hermione Gingold was born in London England. 
 One of stage, screen, radio and TV's most delightful, inimitable eccentrics Gingold was a gifted raconteur and became a very popular TV talk-show guest, particularly on Jack Paar's NBC-TV Tonight Show. Besides her bigscreen success in Gigi & The Music Man, she accepted guest roles in the likes of TV's Hallmark Hall of Fame, Ironside, Hotel, Trapper John & The Girl from Uncle. Suffering heart problems & pneumonia she died May 24 1987 at age 89.
On this day in 1899, actor Howard Freeman was born in Helena Montana. A reliable stage character actor before entering film in his 40's, he frequently portrayed oily businessmen, pompous government officials, gruff fathers or neighborhood busybodies, but often with a light comedic touch.  His TV credits included Studio One, Kraft TV Theatre, Car 54 Where Are You, and Route 66.  He died Dec 11 1967, two days after his 68th birthday.
On this day in 1902, announcer/actor Brace Beemer, the voice of radio's Lone Ranger for more than 13 years, was born in Mount Carmel Illinois. He had been the announcer on the WXYZ Detroit production from early in the series (1933), and assumed the title role when the program's early star, Earle Graser, was killed in a car accident in 1941.  Beemer starred in more than 3,000 episodes of the youth-oriented western radio adventure.  He died after a heart attack March 1 1965 at age 62.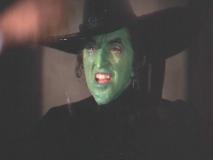 Also in 1902,   actress Margaret Hamilton, forever remembered as the Wicked Witch in The Wizard of Oz, was born in Cleveland. Until the day she died she had children recognizing her and coming up to her to ask why she was so mean to Dorothy.  She was active in TV with guest appearances on Lou Grant, The Addams Family, Hallmark Hall of Fame, Studio One, Mr.Rogers Neighbourhood & several soaps, as well as Maxwell House commercials.  She died May 16, 1985 at age 82.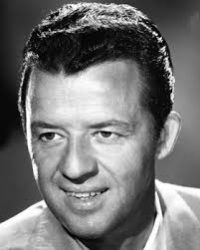 On this day in 1906, announcer Ken Niles was born in Livingston Montana.  He and his brother Wendell were the first announcer siblings to be honored with their own stars on the Hollywood Walk of Fame.  He started in Washington State and California in the 1920's in the early days of radio, and produced the drama series 'Theatre of the Mind' as early as 1928.  Besides his long association with Camel cigarettes, Ken Niles is remembered as producer/host for gossip maven Louella Parson's 1930's variety and interview show, 'Hollywood Hotel.'  He also worked on 'Burns & Allen', 'A Date with Judy', 'The Kollege of Musical Knowledge','The Life of Riley', etc. He suffered heart failure and died Oct. 31 1988 at age 81.
Also in 1906, sweet big bandleader Freddy Martin was born in Cleveland.  He is best remembered today as the man who gave Merv Griffin his big break as band vocalist, with the smash hit I've Got a Lovely Bunch of Coconuts.  Martin's theme song Tonight We Love was adapted from a Tchaikovsky classic.  He died Sep 30. 1983 at age 76.
On this day in 1909, suave actor Douglas Fairbanks Jr. was born in New York City.  He hosted one TV series (Douglas Fairbanks Presents) and played King Richard in The Legend of Robin Hood.  He also guested in the likes of Dr. Kildare, Love Boat & Route 66.  He died May 7, 2000 at age 90 after a heart attack.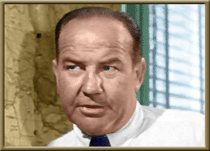 On this day in 1911, actor Broderick Crawford was born in Philadelphia. Self described as having a hoarse, grating voice and the face of a retired pugilist, he is best remembered today for his "10-4" radio signoff in the TV hit Highway Patrol. He died at age 74 Apr 26, 1986 after a series of strokes.
On this day in 1921, Ted Rogers Sr., who would later invent the first alternating-current vacuum radio tube, and give birth to Toronto's CFRB Radio, became the first amateur radio operator in Canada to successfully transmit a signal across the Atlantic. He was taking part in a competition sponsored by the American Radio Relay League (ARRL).
On this day in 1922, actor/comedian Redd Foxx was born John Elroy Sanford in St. Louis.  He is best remembered for his racy party records, and his TV series Sanford and Son.  He died while filming another series The Royal Family Oct 11, 1991 after a heart attack.  Foxx was 68.
On this day in 1926, Benny Goodman took part in his first recording session with Ben Pollack & his Californians.  He played clarinet on a tune titled "When I First Met Mary" on Victor Records. Goodman, incidentally, was all of 17 years old.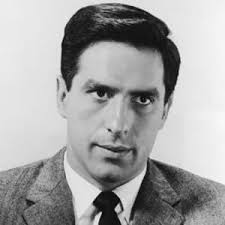 On this day in 1929, actor/director John Cassavetes was born in New York City.  Before becoming a fervent devotee of cinema verite on the bigscreen, he began in TV on series such as Johnny Staccato, Burke's Law, Chrysler Theatre & the Armstrong Circle Theatre.  Cassavetes died young at just 59 of cirrhosis of the liver Feb 3, 1989.
On this day in 1933, trash-talk show host Morton Downey Jr. was born in Los Angeles.  Unsuccessful as a pop & country singer, in the 1960's he turned to deejaying at radio stations in Bakersfield, San Diego, and Miami as "Doc Downey the DJ."   He perfected the abrasive, right-wing populist style of talk radio at Sacramento's KFBK before transferring it to TV out of New York. (He was replaced at KFBK by Rush Limbaugh.) Downey died from lung cancer Mar 12, 2001 at age 67.
On this day in 1938, Grammy-winning country singer David Houston was born in Louisiana.  His two smash hits were Almost Persuaded and Mountain of Love. He dueted with Barbara Mandell on several of her early singles.  David died of a brain aneurism Nov 30, 1993, just days before his 55th birthday.
On this day in 1940, the Longines Watch Company signed for the first FM radio advertising contract — with experimental station W2XOR in New York City. The ads ran for 26 weeks and promoted the Longines time signals.
Also in 1940, the radio panel show that originated with joke-telling sessions at the Friar's Club, Can You Top This debuted on WOR New York.  It would hit the networks 22 months later, and run on first NBC, then Mutual, ABC, and then NBC again, until 1954.
On this day in 1953, Frank Sinatra recorded "Young at Heart". The song was turned down by Nat "King" Cole and other artists, believe it or not. It became a Top Five single in North America the following March.
On this day in 1955, Elvis Presley did two shows in Swifton, Arkansas, introducing "Heartbreak Hotel," which he told the audience was "gonna be my first hit."
On this day in 1960, the very first telecast of the still-running "Coronation Street" aired in prime time on the UK's ITV.
On this day in 1962, the Four Seasons appeared  on CBS-TV's "The Ed Sullivan Show " to sing their second straight #1 hit "Big Girls Don't Cry." Peggy Lee sang "The Best is Yet to Come." And a little Italian mouse puppet Topo Gigio made his first of many appearances.
Later that same night in 1962, Bobby Darin signed in as the mystery guest on CBS-TV's "What's My Line?."
Also this day in 1962, Motown Records released the first Supremes album, "Meet the Supremes," to lacklustre sales response.
On this day in 1963, two days before her 19th birthday, Brenda Lee released her next Top 20 single "As Usual."
On this day in 1965, CBS-TV debuted Charles Schultz's soon-to-be-a-classic Peanuts special 

"A Charlie Brown Christmas," which has been rerun annually ever since.
On this day in 1967,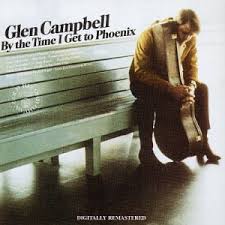 Glen Campbell appeared on ABC-TV's "American Bandstand" to lip-synch to his Capitol recording of "By The Time I Get to Phoenix." (Frank Sinatra called the Jimmy Webb composition "the greatest torch song ever written.")
Also this day in 1967, rocker Jim Morrison was arrested on stage in New Haven after badmouthing the law. A backstage incident (where Morrison was caught in a shower with an 18-year old girl and was maced by a policeman) riled the singer. He was charged with breach of the peace and resisting arrest.
On this day in 1968, NBC aired the Supremes' and the Temptations' prime time TV special "TCB (Takin' Care of Business").
On this day in 1972, Hollywood gossip columnist Louella Parsons whose voice grated on listeners to early radio, died of arteriosclerosis at the age of 91.
Also in 1972, Elton John's "Crocodile Rock" was released.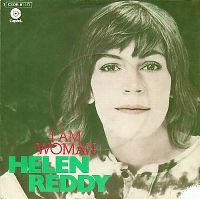 Still on this date in 1972, Australian singer Helen Reddy held down the number-one spot on the U-S charts with "I Am Woman." The song became the anthem for the women's liberation movement.
Again on this day in 1972, Keith Moon, Rod Stewart and Roger Daltreyopened the rock opera "Tommy" in London. The show featuring "Tommy", "Pinball Wizard" and other tunes, was so hot that tickets sold for $50 and up, an unheard of price at the time.
On this day in 1973, the Royal Canadian Air Farce was first aired on CBC Radio.
On this day in 1974, The Who's "Odds and Sods" album was certified as a Gold Record.
On this day in 1978, the Blues Brothers, John Belushi and Dan Aykroyd, released their version of Sam & Dave's "Soul Man," which would reach the Billboard top 20.
On this day in 1979,  Fulton J Sheen, archbishop/religious broadcaster, died in NYC at age 84.  His Tuesday night program in the 1950's attracted (at its peak) a TV audience of 30 million, rivalling and at times topping the crowd watching "Mr. Television" Milton Berle on NBC at the same hour.
On this day in 1981, author & broadcaster John Kieran died at age 89.  He came to prominence as a panelist on radio's most erudite quiz show, Information Please (1938-48 ), and reprised that role in the brief TV revival.   He also had a daily quarter hour, Kieran's Kaleidoscope, in the earliest days of TV.
Also this day in 1981, singer Sonny Til of The Orioles died of a heart attack at age 53. With hits like Crying In The Chapel, Tell Me So,and It's Too Soon To Know, the Orioles are widely acknowledged to be R&B's first vocal group.
On this day in 1982, actor/comedian Joey Forman died of a pulmonary fibrosis at age 53.  He had been a regular on TV's New Steve Allen Show, The Sid Caesar Show & Hey Mulligan (The Mickey Rooney Show), and also performed frequently on Hollywood Palace & Toast of the Town.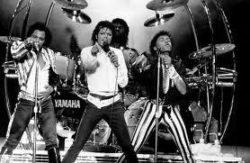 On this day in 1984, The Jacksons' Victory Tour came to a close at Dodger Stadium in Los Angeles after 55 performances in 19 cities.
The production was reported to be the world's greatest rock extravaganza and one of the most problematic. The Jackson brothers received about $50 million during the five-month tour of the U.S. — before some 2.5 million fans.  It was the last time Michael Jackson toured with his brothers.
Also on this date in 1984, country star Larry Gatlin checked into a California hospital to kick his cocaine habit.
On this day in 1985, Canadian rocker Bryan Adams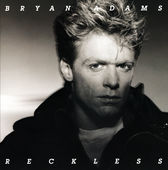 received a diamond award for selling one-million copies in Canada of his album "Reckless."
Adams joined only 12 other artists — all non-Canadians — who had sold one-million copies of an album in Canada since the Canadian Recording Industry Association began certifying records in the mid-1970s.Three other Canadian artists — Alannah Myles, Corey Hart and Celine Dion — also would later receive diamond records.
According to a poll released in the US on this day in 1988, the music of Neil Diamond was favoured as the best background music for sex, Beethoven was the second choice and Luther Vandross was voted third.
On this day in 1989, Billy Joel started a two week run at No.1 on the Billboard singles chart with 'We Didn't Start The Fire'.
On this day in 1990, future American Idol judge Paula Abdul was taken to North Hollywood Medical Centre after being involved in a car crash in Los Angeles.
On this day in 1991, during their Use Your Illusion Tour, Guns n' Roses played the first of three nights at Madison Square Garden in New York City.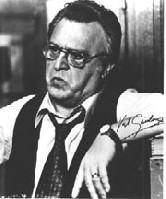 On this day in 1992, character actor Vincent Gardenia died of a heart attack at age 71. He is fondly remembered for his repeated guest appearances on All in the Family, LA Law, Ben Casey & The Defenders, as well as for playing J. Edgar Hoover in the mini-series Kennedy.
Also this day in 1992, bassist Bill Wyman left the Rolling Stones after 30 years with the group.
On this day in 1994, the ex-wife of ex-Beatle Ringo, Maureen Cox Starkey died of leukemia at age 48.
On this day in 1995, actress & singer Vivian Blaine died of heart failure at age 74.  Her signature role was the long-suffering Miss Adelaide in the Broadway & Hollywood productions of Guys & Dolls.  But she worked on several dozen TV shows as well, including the series Those Two, and in guest roles on Love Boat, Fantasy Island, Lux Video Theatre, and Damon Runyon Theatre, among others.
Also in 1995, the Beatles' first new tune in 25 years, "Free as a Bird," debuted on a six-hour ABC documentary on the Fab Four. The Beatles' double CD "Anthology I" quickly shot to the top of the charts.
On this day in 1997, it was baby No. 4 for Mick Jagger and Jerry Hall. 8-pound, 3-ounce Gabriel Luke Beauregard Jagger was born in London. Father, Mick couldn't be present due to a current U.S. tour.
On this day in 1998, CBS Corp. raised $2.9 billion by selling a 17 percent stake in Infinity Broadcasting Corp., its radio and outdoor advertising business. The initial public offering of stock was the largest ever in the media industry.
On this day in 1999, the Los Angeles Times announced that a former L.A. police officer was a suspect in the 1997 shooting death of rapper Notorious B.I.G. It was suspected, the report maintains, that ex-officer David Mack, who was at the time serving a prison term for bank robbery, arranged for a friend, Amir Muhammad, to shoot the rapper.
On this day in 2000, singer/songwriter Peter Yarrow lost a Canadian-made Larrivee guitar that he had played on every Peter, Paul & Mary recording and every one of the trio's concerts since 1973. Prized for its sound, the six-string guitar went missing on a Delta airlines flight from Washington, D.C. to Ft. Lauderdale, Fla. Yarrow posted a $500 reward for the return of the guitar, with which he was finally reunited 3 years later, after a fan spotted it on e-bay.
Also in 2000, U2 made their first-ever appearance on NBC's 'Saturday Night Live.' The band played 'Beautiful Day' and 'Elevation.'
On this day in 2001, Usher went to No.1 on the Billboard singles chart with 'U Got It Bad'.
On this day in 2002, Paul McCartney sparked another Beatles feud with the release of his live two-disc album, "Back In The U.S." Despite the objections of Yoko Ono, the included 19 Beatles songs were credited to "Paul McCartney and John Lennon" instead of the usual "Lennon-McCartney."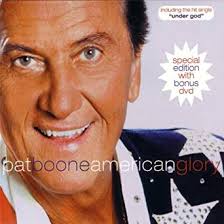 Also this day in 2002, Pat Boone was back in the Billboard Hot 100 after a 40-year absence. His new song, "Under God," was written in response to a lawsuit by a non-believer in California who said his daughter's constitutional rights were violated by having to say "under God" when reciting the Pledge of Allegiance at school. The record briefly rose to #25, ahead of songs by Jennifer Lopez and Jay-Z. Boone's last Top 40 hit had been 1962's "Speedy Gonzalez," which peaked at #6.
On this day in 2006, singer 'Her Nibs, Miss Georgia Gibbs' (Dance With Me Henry, Tweedle Dee, Kiss Of Fire) died of complications from leukemia at age 87. Her career included weekly appearances on radio's Your Hit Parade and Camel Caravan, and on early TV the "Cavalcade of Stars" and the "All Star Revue."
Also in  2006, drummer Freddie Marsden of Gerry And The Pacemakers (Don't Let the Sun Catch you Crying), who gave up music to become a telephone operator & later operate a driving school, died at age 66.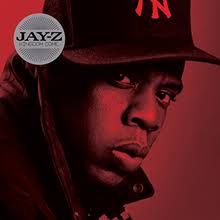 Still in 2006, Jay-Z was at No.1 on the Billboard album chart with his comeback CD 'Kingdom Come.'
On this day in 2008, singer Toni Tennille (The Captain & Tenille) broke her femur and required a hip repair using three titanium screws.
On this day in 2009, actor Gene Barry, who in the 1960's starred in three TV series "Burke's Law", "Bat Masterson" and "Name of the Game", died at the age of 90.
Also this day in 2009, season 2 of Spectacle: Elvis Costello With . . ." began on the Sundance Channel in the US. Guests for this season included U2 members Bono and the Edge, Nick Lowe and Levon Helm (The Band).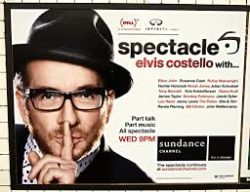 On this day in 2010, jazz saxophone and flute player James Moody, who played bebop for several stretches with Dizzy Gillespie, succumbed to pancreatic cancer at age 85.
Also in 2010, Jim Morrison was posthumously pardoned for a '69 indecent exposure conviction in Florida. Outgoing Governor Charlie Crist lead the pardon effort, which the Clemency Board granted unanimously. The Doors frontman, a Florida native, was appealing the conviction when he was found dead in a Paris bathtub in '71.
On this day in 2012, California-born Latin music star Jenni Rivera, with six others, died in a plane crash near Iturbide, Nuevo León, Mexico at age 43.
On this day in 2013, three-time Oscar nominee Eleanor Parker, who received an Emmy nomination for her 1963 portrayal of a woman whose fear of men drove her to drink and hallucinate in an episode of The Eleventh Hour, and played a Hollywood studio chief's secretary on NBC's Bracken's World which garnered her a Golden Globe nomination, died of complications from pneumonia at age 91.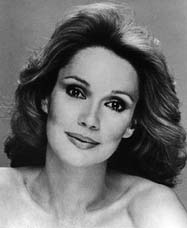 On this day in 2014,  former Miss America '59/actress/TV personality Mary Ann Mobley died after a long battle with breast cancer at age 77.  Her many TV credits include Diff'rent Strokes, Match Game, Hollywood Squares, Love American Style, Falcon Crest and Fantasy Island.
Also in 2014, one of the founding members (and bass singer) of 'The Manhattans', Winfred "Blue" Lovett died at age 74.  The Manhattans hit songs include "Kiss And Say Goodbye," which topped the charts in 1976.  A fellow founder (and leader of the group) Edward "Sonny" Jessie Bivins Jr. had died six days earlier at age 78.
On this day in 2015, Chicago-based jazz drummer Rusty Jones, who worked with scores of local musicians and such touring artists as George Shearing, Stephane Grapelli, Art Van Damme, and Buddy Defranco, died of heart failure at age 73.
On this day in 2016,  Clif St. James — known to countless St. Louis area baby boomers as 'Corky' the big-eared jovial clown who hosted a TV cartoon show for 27 years (1954-80) — died of pneumonia at age 91.
On this day in 2017, "Up All Night" topped the Billboard Adult Alternative Chart. It was Beck's third #1 on the chart in the last three years.
On this day in 2018, Def Leppard beat out Stevie Nicks, among others, to win the Rock And Roll Hall Of Fame Fan Vote with 547,647 ballots. Since the Fan Vote was created every winner has been inducted. Def Leppard had been eligible since '04.
Today's Birthdays
Actress Dame Judi Dench (As Time Goes By) is 87.
Actor Beau Bridges (Masters of Sex, Bloodline, Stargate SG1, The Agency, United States) is 80.
Singer George Baker (Paloma Blanca) is 77.
Actor Michael Nouri (The OC, Downtown, Bay City Blues) is 76.
Singer Joan Armatrading is 71.
Actor Michael Dorn (Star Trek Deep Space Nine, Star Trek: Next Generation) is 69.
Actor John Malkovich (Death of a Salesman, Les Miserables, Napoleon) is 68.
Actor John Paragon (Pee Wee's Playhouse) is 67.
Country singer Sylvia is 65.
Singer/actor/game show host Donny Osmond (Dancing With the Stars, Pyramid, Donny & Marie) is 64.
Rock musician Nick Seymour (Crowded House) is 63.
TV personality/actor/comedian Mario Cantone (Sex and the City, Men in Trees, Match Game) is 62.
Actor Joe Lando (Dr. Quinn Medicine Woman, Wildfire, Higher Ground) is 60.
Actor David Anthony Higgins (Mike & Molly, Big Time Rush, Malcolm in the Middle, Ellen) is 60.
Actress Felicity Huffman (Get Shorty, American Crime, Desperate Housewives, Sports Night) is 59.
Actor Richard Brooks (Law & Order, Good vs. Evil) is 59.
Retired actor Brad Savage (The Tony Randall Show) is 56.
Country musician Jerry Hughes (Yankee Grey) is 56.
Actor/cartoon voicist Toby Huss (Halt & Catch Fire, King of the Hill) is 55.
Rock singer-musician Thomas Flowers (Oleander) is 54.
Rock musician Brian Bell (Weezer) is 53.
TV personality Lori Greiner (Shark Tank, Beyond the Tank) is 52.
Professional wrestler/actor Kurt Angle (Emergency:LA, WWF Raw, WWE Smacldown) is 52.
Newfoundland-born actor Sebastian Spence (Cedar Cove, First Wave, Sophie) is 52.
Rock singer-musician Jakob Dylan (Wallflowers) is 52.
Actress Allison Smith (West Wing, Sweet Justice, Kate & Allie) is 52.
Singer/producer/former "American Idol" judge Kara DioGuardi is 51.
Country singer David Kersh is 51.
Actress Jennifer Korbin (Lingerie) is 50.
Actress Reiko Aylesworth (Hawaii Five-0, ER, 24, One Life to Live) is 49.
Rock musician Tre Cool (Green Day) is 49.
Actress Nicole Randall Johnson (MADtv, Greetings from Home, Significant Others) is 48.
Former Vancouver radio personality Pam Stevens is ??.
Rapper Canibus is 47.
Actor Kevin Daniels (Sirens, Modern Family) is 45.
Rock musician Eric Zamora (Save Ferris) is 45.
Singer Imogen Heap is 44.
Actor Jesse Metcalfe (Dallas 2012, The Chase, Desperate Housewives) is 43.
Actress Erin Ross (Alien Siege, Husband for Hire, The Drew) is 42.
Actor Simon Helberg (Big Bang Theory, Studio 60) is 41.
Actress Jolene Purdy (Orange is the New Black, Benched, Under the Dome, Gigantic) is 38.
Actress Tara Perry (The Fresh Beat Band) is 36.
Actor Joshua Sasse (Galavant, No Tomorrow, Rogue) is 34.
Actress Ashleigh Brewer (The Bold & the Beautiful) is 31.
Actress Cody Kennedy (This is Fashion, Beautiful Fools) is 30.
Actor Sean Grandillo (Youth & Consequences, The Real O'Neals, Scream:The TV Series) is 29.
Gymnast/actress McKayla Maroney (Hart of Dixie) is 26.
Chart Toppers – Dec. 9
1944
The Trolley Song – The Pied Pipers
Dance with the Dolly – The Russ Morgan Orchestra (vocal: Al Jennings)
I'm Making Believe – Ella Fitzgerald & The Ink Spots
Smoke on the Water – Red Foley
1953
Rags to Riches – Tony Bennett
Many Times – Eddie Fisher
Vaya Con Dios – Les Paul & Mary Ford
Caribbean – Mitchell Torok
1962
Big Girls Don't Cry – The 4 Seasons
Return to Sender – Elvis Presley
Bobby's Girl – Marcie Blane
I've Been Everywhere – Hank Snow
1971
Family Affair – Sly & The Family Stone
Have You Seen Her – Chi-Lites
Got to Be There – Michael Jackson
Kiss an Angel Good Mornin' – Charley Pride
1980
Lady – Kenny Rogers
More Than I Could Say – Leo Sayer
Another One Bites the Dust – Queen
Smokey Mountain Rain – Ronnie Milsap
1989
We Didn't Start the Fire – Billy Joel
Another Day in Paradise – Phil Collins
Don't Know Much – Linda Ronstadt (featuring Aaron Neville)
If Tomorrow Never Comes – Garth Brooks
1998
Jumper – Third Eye Blind
Thank U – Alanis Morissette
Save Tonight – Eagle-Eye Cherry
It Must Be Love – Ty Herndon
2007
Apologize – Timbaland featuring OneRepublic
No One – Alicia Keys
Bubbly – Colbie Caillat
So Small – Carrie Underwood
Today in Broadcast History compiled by Ron Robinson