By The Associated Press
December 2, 2021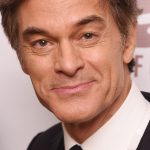 HARRISBURG, Pa. (AP) — TV stations in Philadelphia, New York City and Cleveland said Wednesday that they are taking down the "Dr. Oz Show," now that the show's host, Mehmet Oz, has formally become a candidate for U.S. Senate.
The stations were compelled by the Federal Communications Commission's "equal time" rules that give rival candidates the ability to request matching air time.
Oz, 61, will bring his unrivaled name recognition and wealth to a wide-open race that is expected to be among the nation's most competitive and could determine control of the Senate in next year's election.
Read More HERE