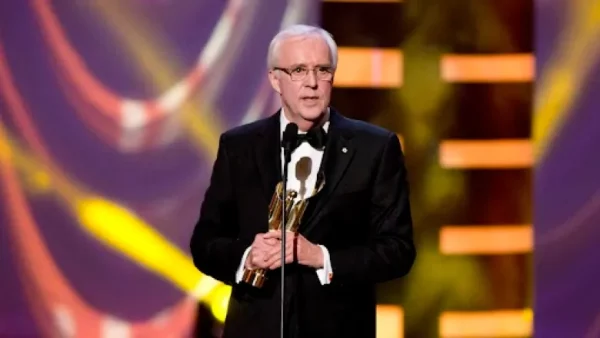 Winnipeg native spent over 30 years at CBC, with last stop at TSN
December 2, 2021
Ask Brian Williams about his half-century long broadcasting career and he'll rifle off player names and memorable moments with specific detail like they happened yesterday.
There was Liz Manley's skate and the Battle of the Brians at the 1988 Calgary Games. Ian Sunter's game-winning field goal for the Tiger-Cats at the 1972 Grey Cup in Hamilton. Freestyle skier Alex Bilodeau's golden performance at the 2010 Vancouver Games.
Williams, who announced his retirement Thursday, covered just about every sport imaginable over his remarkable sportscasting career. The Olympics and the CFL were two of his mainstays as a principal studio anchor and longtime host with CBC and later CTV and TSN.
"I could sit here and talk about horse racing, car racing, World Cup skiing, tennis, so many things," Williams said. "But those two come to mind as I've probably done those events more than any other."
Knowledgeable no matter the sport, Williams also lent his voice to coverage of hockey, Major League Baseball, World Cup soccer and much more.
The Winnipeg native was named to the Order of Canada in 2011 for his broadcasting career and community and volunteer work.
Read More HERE