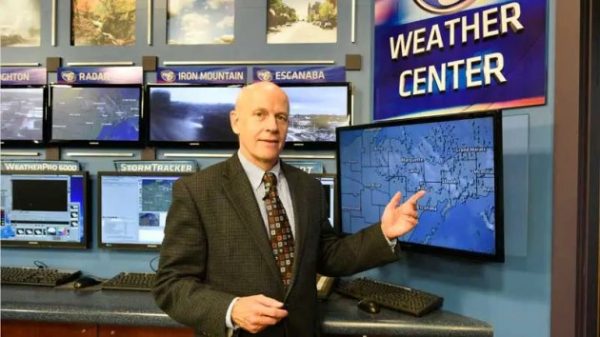 by Jack Davis
September 23, 2021
With a prediction for very stormy weather ahead for the nation he loves, meteorologist Karl Bohnak signed off last week after being fired for refusing to take the COVID-19 vaccine.
Bohnak had served as the weatherman at Michigan's WLUC-TV for 33 years, according to The Washington Post. Gray Television, WLUC's parent company, instituted a vaccine-or-else policy that went into effect on Wednesday.
Bohnak, quoting New York Yankee icon Lou Gehrig's famous farewell speech, announced his departure in a post on Facebook.
Read More HERE