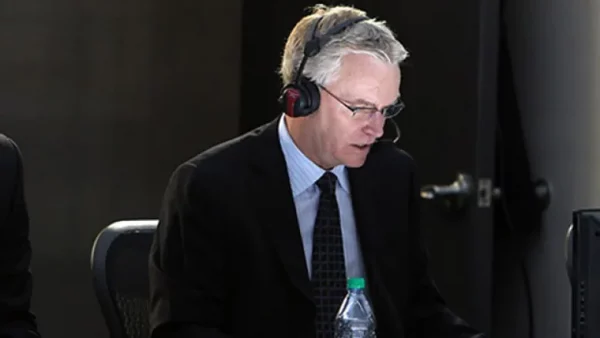 CBC News
September22, 2021
Longtime play-by-play commentator Jim Hughson is retiring, ending a 42-year career that includes a dozen Stanley Cup finals, two World Series and two Olympic Games.
Hughson, who called his first game on radio in 1979, spent time broadcasting Vancouver Canucks and Toronto Maple Leafs games on television before joining TSN in 1987.
Hughson was the network's lead play-by-play announcer from 1987 until 1994. While primarily known for his hockey commentary, Hughson was also part of the team that covered the Toronto Blue Jays' World Series championships in 1992 and 1993.
The Fort St. John, B.C., native joined Sportsnet in 1998, first as a national play-by-play announcer before switching to working regional broadcasts for the Vancouver Canucks, remaining in that role until 2008.
Read More HERE