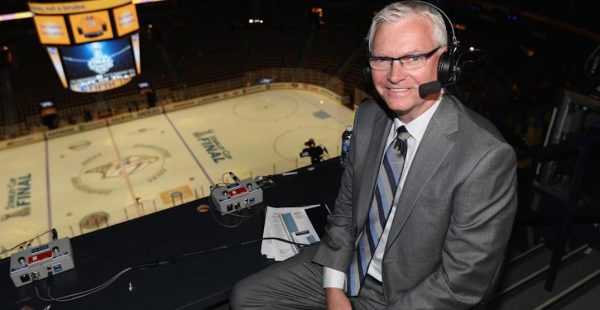 by Rob Williams
September 19, 2021
A familiar voice to hockey fans in this country might be gone from Hockey Night in Canada next season.
"We don't have any news to share at this time," a Sportsnet spokesperson told Daily Hive, when asked about Hughson's future with the company. Daily Hive attempted to contact Hughson directly, but did not receive a response.
Hughson joined Hockey Night in Canada in 2005 and took over from Bob Cole as the No. 1 play-by-play broadcaster in 2008. When Sportsnet took over production of Hockey Night in Canada in 2014, Hughson was retained, allowing him to call every Stanley Cup Final from 2009 until 2020. He was honoured by the Hockey Hall of Fame in 2019, as the recipient of the Foster Hewitt Memorial Award.
Read More HERE