ON THIS DAY in 1877
Thomas Alva Edison was reported to have successfully demonstrated his phonograph, recording and then playing back himself reciting "Mary Had a Little Lamb."
But the date was fixed upon years later for an anniversary celebration, and subsequent research has indicated that the first working phonograph probably was not made until the fall of 1877. Edison's machine consisted of a metal cylinder and two diaphram-and-needle units; one was for recording and one for reproduction. Tin foil was wrapped around the cylinder and the sound vibrations were etched upon it as the cylinder was turned.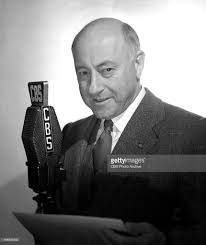 In 1881, film director/radio host Cecil B. DeMille was born in rural Massachusetts. While he directed some 70 Hollywood movies beginning in the silent era, he was perhaps best remembered nationally as the host of CBS radio's weekly Lux Radio Theater (1936-45.)   His high profile broadcast career ended when he refused to give a dollar to the actor's union AFRA to build a war chest to fight a "right to work" (anti-union) proposal. DeMille died of a heart ailment Jan. 21 1959 at age 77.
In 1927, country music's Porter Wagoner was born in rural Missouri.  He is best remembered as the man who gave Dolly Parton her start on his longrunning TV show, and with whom she sang many duets.  He produced 81 hits on the country charts, before his death from lung cancer Oct 28, 2007 at age 80.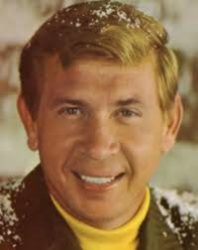 In 1929, future country music star Buck Owens was born Alvis Edgar Owens Jr. in Sherman Texas. His many hits include I've Got a Tiger by the Tail, Act Naturally and Waiting in Your Welfare Line. Buck is probably best remembered as co-host of the syndicated TV corny jokefest Hee Haw. He died March 25, 2006 at the age of 76.
In 1933, Sam Ross began his first day at work in the Toronto headquarters of Canadian Press.  After stints for CP in Winnipeg, Edmonton and Vancouver, Sam returned to Toronto to become the first manager of Press News Limited, the radio arm of Canadian Press.  By the end of World War II, Sam had resigned to become News Director at CKWX Vancouver.  After rising to become the station's Assistant GM, he became the first broadcast member of the Ottawa Press Gallery.  He retired to Vancouver where he died March 24, 1977 at age 71.
In 1937, comedian Red Skelton got his first taste of network radio as he appeared on the Rudy Vallee Show on NBC.  He went on to have his own top-rated weekly radio show and later an equally popular TV show.
In 1940, bandleader Will Bradley and his trio recorded 'Down the Road Apiece' on Columbia Records.
In 1953, the Toronto-based Four Lads recorded "Istanbul (Not Constantinople)," their first Gold Record.
In 1957, Johnny Mathis released his first double-sided hit single, "Chances Are" (which reached #1) b/w "The Twelfth of Never," which peaked at #9.
Also in 1957, encouraged by Roulette Records executive George Goldner, and his recent success in England, 14-year old Frankie Lymon officially left his group, the Teenagers, to pursue a solo career.
In 1958, Billboard magazine introduced the "Hot 100" singles chart.
Also in 1958, the US Army granted Elvis Presley "compassionate leave" to be at the  Memphis bedside of his mother Gladys. She was losing a battle with acute hepatitis and died Aug. 14.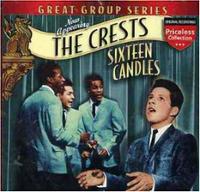 Still in 1958, in New York City The Crests recorded their biggest hit and only Gold Record  "16 Candles."
In 1960, Pete Best auditioned to become The Silver Beatles' drummer and was asked to travel to Hamburg, Germany for the band's next set of dates. Before leaving for Hamburg, The Silver Beatles changed their name to simply, "The Beatles".
In 1963, country singer Jim Ed Brown became the newest member of the Grand Ole Opry.
In 1965, the Jefferson Airplane performed their first concert, at the Matrix Club in San Francisco.
In 1966, the fourth and last US tour for The Beatles began with two shows at the International Amphitheatre in Chicago.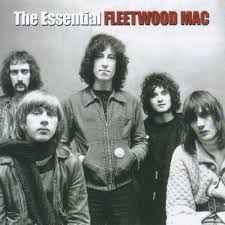 In 1967, Fleetwood Mac made their stage debut at the National Blues and Jazz Festival in Great Britain.
In 1969, the supergroup Blind Faith (Steve Winwood and Eric Clapton, guitars, Rich Grech, bass, and Ginger Baker on drums) made their U.S. debut at Madison Square Garden in New York. Blind Faith's North American Tour included 24 concerts in eight weeks, all of them sold out.  By the following year, the group had disbanded.
Also in 1969, the Columba album Johnny Cash at San Quentin was certified as a Gold Record.
In 1970, Janis Joplin gave her final concert, at Harvard University. She died less than two months later, on October 4th, of a drug overdose.
Also in 1970, Fleetwood Mac played the first of a five-night run at the Whisky A Go-Go night club on the Sunset Strip in Hollywood.
Still in 1970, a memorial concert for folk singing icon Woody Guthrie was held at the Hollywood Bowl.  Participants included his son Arlo Guthrie, Bob Dylan, Richie Havens, Pete Seeger,Tom Paxton and Odetta.
In 1971, The Carpenters released their fifth straight Top 5 hit single "Superstar."
In 1972, the Festival of Hope at Roosevelt Raceway in New York was the first Rock concert held to support a charity. Jefferson Airplane and Steven Stills were among the performers, but the concert cost more to stage than it earned.
In 1973, Joni Mitchell and Neil Young joined The Eagles and the Santa Monica Flyers in a performance at the Corral Club in Topanga, California.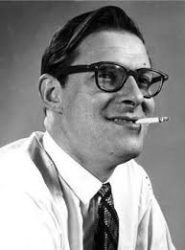 In 1977, a plaque was installed at the northwest corner of Georgia and Hornby Streets in Vancouver, dedicating the section of Hornby between Georgia and Dunsmuir as 'Wasserman's Beat,' in memory of the late Sun newspaper columnist Jack Wasserman.
Also in 1977, "Cousin Brucie" (Bruce Morrow) did his last show on WNBC-AM, New York City.
In 1978, The Commodores started a two week run at No.1 on the Billboard pop singles chart with 'Three Times A Lady.'  Lionel Richie wrote the song about his love for his wife, mother and grandmother hence 'Once, Twice, Three Times a Lady.'
In 1981, disc jockey Jim Brady did his final show on radio station CFTR, Toronto.
In 1984, Lionel Richie closed the Olympic Games in Los Angeles with his number one song from the previous year, "All Night Long," as 2.6 billion people worldwide watched on television.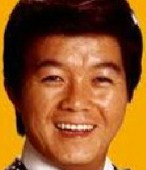 In 1985, Kyu Sakamoto was killed in a plane crash when JAL Flight 123, a 747, crashed and burned on a thickly wooded mountain about 60 miles northwest of Tokyo. He was 43. He had the 1963 Billboard No.1 single 'Sukiyaki', the first Japanese artist to hit the top of the US singles chart.
In 1986, Paul Simon's seventh studio album, and winner of the Grammy for Best Album of the Year, "Graceland" was released.
In 1989, a man who revolutionized broadcasting when he co-invented the transistor, William Shockley succumbed to prostate cancer at age 79.
In 1991, Vancouver-based Bryan Adams started the fourth of sixteen weeks at No. 1 on the UK singles chart with '(Everything I Do), I Do It For You'.
In 1993, Neil Young began a U.S. tour at Rapid City, South Dakota, with Soundgarden as the opening act.
In 1994, "Woodstock '94" began in Saugerties, New York on the 25th anniversary of the original.  It ran thru August 14, drawing 235,000-350,000 rockers to the show, which featured more than 30 bands, including Red Hot Chili Peppers, Sheryl Crow, Metallica, Aerosmith and Nine Inch Nails.
In 1996, Los Del Rio were at No.1 on the Billboard singles chart with 'Macarena'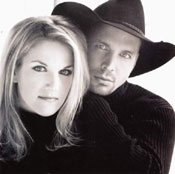 In 1997, Trisha Yearwood fans in Lynden, Wash., got an added treat when the singer was joined on stage by her occasional duet partner and friend, Garth Brooks. They sang their hit song "In Another's Eyes." The two were married in December 2005.
Also in 1997, MTV debuted the Fleetwood Mac reunion concert, "The Dance," taken from two performances at a Warner Brothers soundstage in May of that year.  It was the first time in 15 years the five had been on stage together.
In 1999, actor Ross Elliott succumbed to cancer at age 82. He started with Orson Welles' Mercury Theatre on radio, and logged more than 100 TV appearances, one of which was as the director in the classic 1952 "Vitameatavegamin" episode of I Love Lucy,
Also in 1999, a record-setting 15-show stand by Bruce Springsteen & the E Street Band at Continental Airlines Arena in East Rutherford, N.J., came to a close after grossing about $19 million US.
In 2000, actress Loretta Young died of ovarian cancer at age 87. After a 36 year bigscreen career she headlined her own hit anthology TV show from 1953-62, on which as hostess she was always dressed to the nines.
Also in 2000, Victoria's CKMO FM 103.1, the Camosun College station, increased its power from 50 watts to 20,000 watts so it could be heard from the Sunshine Coast to Everett and east to Chilliwack.  It also increased its broadcast day from 12 hrs/day 5 days/wk to 18 hrs every day.
In 2001, XM Satellite Radio began broadcasting in the US.
Also in 2001, Alicia Keys went to No.1 on the US singles chart with 'Fallin'.

In 2002, CKCK-FM Regina officially launched as Rock 94 at 94.5 MHz. Rawlco was the owner, the format was classic rock. On July 29, 2005, the station switched to Jack-FM.
In 2004, the stars of TV's Laverne & Shirley, Penny Marshall and Cindy Williams received stars on the Hollywood Walk of Fame.
In 2005, in Los Angeles KNX 1070 Newsradio left its studios at Columbia Square and moved to 5670 Wilshire Blvd to join other Infinity-owned radio stations. The longtime CBS West Coast flagship station had been housed at the CBS Columbia Square building for 67 years, in the heart of Hollywood.
In 2006, founding member of Destiny's Child, LeToya was No.1 on the Billboard album chart with her debut solo album 'LeToya.' It was released six years after being dismissed from the group.
Also in 2006, ex-Van Halen frontman David Lee Roth launched his North American tour in Sturgis, SD.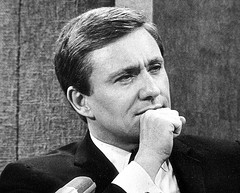 In 2007, media mogul Merv Griffin, creator of the TV game shows "Wheel of Fortune" and "Jeopardy," and the host of his own popular longrunning syndicated TV show, died of prostate cancer at age 82.
In 2010, singer/drummer Richie Hayward, an original member of the band Little Feat, died from pneumonia and lung disease while being treated for liver cancer at age 64.
In 2011, former pitcher/longtime Milwaukee & Atlanta Braves baseball broadcaster (1962-1999) Ernie Johnson Sr. died after a long illness at age 87.
In 2012, The Who played "Baba O'Riley" and "My Generation," during the closing ceremonies of the London Olympics. In the U.S., NBC opted not to broadcast The Who or other acts (including Ray Davies of The Kinks), offering instead, commercial-free, a new show called "Animal Practice." (The sitcom was ultimately cancelled after just 6 low-rated episodes.
In 2013, Megadeth, led by former Metallica guitarist Dave Mustaine, and former Metallica bass player Jason Newsted share the stage on the final night of the Gigantour festival in Toronto.
In 2014, actress Lauren Bacall, one of the last survivors of the Golden Age of Hollywood, who co-starred with husband Humphrey Bogart in the syndicated 1950's radio series "Bold Venture," and was featured in at least six TV movies, died following a stroke at age 89.
Also in 2014, the North York Community Council in Toronto approved changing the name of Willowdale Park to the Lee Lifeson Art Park, after Rush members Geddy Lee and Alex Lifeson.
 In 2015, Elvis Presley was honored with a Forever Stamp as the sixth official inductee into the US Postal Service's Music Icon Series. Forever Stamps had previous recognized Tejano guitarist and singer Lydia Mendoza, Johnny Cash, Ray Charles, Jimi Hendrix and Janis Joplin.
In 2016. Memphis blues singer Ruby Wilson, dubbed "The Queen of Beale Street" for her 40 years of singing there, died a few days after a heart attack that left her in a coma at age 68.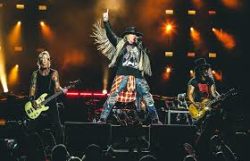 Also in 2016, Guns 'n' Roses continued their "Not in This Lifetime" tour with a concert at Seattle's Century Link Field.
In 2017, the Peabody Essex Museum (PEM) in Salem, Mass., debuted the exclusive presentation of It's Alive! Classic Horror And Sci-Fi Art From The Kirk Hammett Collection." Hammett, lead guitarist of Metallica, was an avid collector of classic horror and sci-fi movie posters.
Today's Birthdays
Actor George Hamilton (Dynasty) is 82.
Actress Jennifer Warren (Paper Dolls) is 80.
Actress Dana Ivey (Boardwalk Empire. Easy Street) is 80.
Actor Bruce Solomon (Mary Hartman Mary Hartman) is 77.
Singer-guitarist Mark Knopfler of Dire Straits is 72.
Actor Jim Beaver (Deadwood, Supernatural) is 71.
Singer Kid Creole is 71.
Actor Sam J. Jones (Hollywood Safari, Code Red) is 67.
Jazz guitarist Pat Metheny is 67.
Quebec-born actor Bruce Greenwood (American Crime Story, Young Justice, Knots Landing, St. Elsewhere) is 65.
Country singer Danny Shirley (Confederate Railroad) is 65.
Guitarist Roy Hay of Culture Club is 60.
Rapper Sir Mix-A-Lot is 58.
Actor Peter Krause (9-1-1, The Catch, Parenthood, Six Feet Under, Sports Night) is 56.
Actress Kathrine Narducci (Sopranos, Third Watch) is 56.
Actor Brent Sexton (The Killing, Life, Deadwood) is 54.
Actor Charles Mesure (Desperate Housewives, V, Street Legal) is 51.
Actor Michael Ian Black (The Jim Gaffigan Show, Ed, Burning Love) is 50.
Actress Rebecca Gayheart (Vanished, Vanishing Son) is 50.
Actress  Yvette Nicole Brown (Community, The Odd Couple 2015) is 50.
Actor/voicist Grey DeLisle/Grey Griffin (Miles from Tomorrowland, The Fairly OlddParents, WordGirl) is 50.
Actress Stephanie Vogt (The Royals, Strike Back) is 46.
Actor Casey Affleck (The Kennedys of Massachusetts) is 46.
Smithers BC-born country singer Dean Brody is 46. 
Actress Maggie Lawson (Psych, Nancy Drew) is 41.
Actress Dominique Swain (A Husband for Christmas, Sharkansas Women's Prison Massacre, Fatal Flip) is 41.
Reality TV personality Malaysia Pargo (Basketball Wives: LA) is 41.
Actress Natalie Mendoza (Hotel Babylon, Beastmaster) is 40.
Actor Steve Talley (Pretty Little Liars) is 40.
Montreal-born actress Elisabetta Fantone (South Beach, The Glades) is 39. 
Actress Charlotte Salt (Wildfire, The Tudors) is 36.
Actress Jade Tailor (The Magicians) is 36.
Actress Electra Avellan (The Son, Day 5) is 35.
Actress Leah Pipes (The Originals) is 33.
Actor Lakeith Stanfield (Atlanta) is 30.
Actress Cara Delevingne (Carnival Row) is 29.
Actress Imani Hakim (Everybody Hates Chris) is 28.
Actress Bex Taylor-Klaus (Scream: The TV Series, Arrow) is 27.
Toronto-born actress Torri Webster (Life with Boys, The Other Kingdom) is 25.
Chart Toppers – August 12
1947
Peg o' My Heart – The Harmonicats
I Wonder, I Wonder, I Wonder – Eddy Howard
Chi-Baba, Chi-Baba – Perry Como
Smoke! Smoke! Smoke! (That Cigarette) – Tex Williams
1955
Rock Around the Clock – Bill Haley & His Comets
Ain't that a Shame – Fats Domino
Learnin' the Blues – Frank Sinatra
I Don't Care – Webb Pierce
1963
Fingertips – Pt 2 – Little Stevie Wonder
Wipe Out – The Surfaris
(You're the) Devil in Disguise – Elvis Presley
Ring of Fire – Johnny Cash
1971
How Can You Mend a Broken Heart – The Bee Gees
Take Me Home, Country Roads – John Denver
Beginnings/Colour My World – Chicago
I'm Just Me – Charley Pride
1979
Bad Girls – Donna Summer
Good Times – Chic
The Main Event/Fight – Barbra Streisand
Suspicions – Eddie Rabbitt
1987
I Still Haven't Found What I'm Looking For – U2
I Want Your Sex – George Michael
Heart and Soul – T'Pau
One Promise Too Late – Reba McEntire
1996
Macarena (Bayside Boys Mix) – Los Del Rio
Twisted – Keith Sweat
Change the World – Eric Clapton
Carried Away – George Strait
2005
We Belong Together – Mariah Carey
Don't Cha – Pussycat Dolls featuring Busta Rhymes
Behind These Hazel Eyes – Kelly Clarkson
As Good As I Once Was – Toby Keith
Today in Broadcast History compiled by Ron Robinson