ON THIS DAY in 1916
actor Keenan (Francis Xavier Aloysius) Wynn was born in New York City.
His father was the great burlesque, radio and TV buffoon Ed Wynn while his maternal grandfather, Frank Keenan, earned distinction as a Shakespearean tragedian.  After establishing himself in film as a strong character actor Keenan played a succession of supporting parts on radio & TV, including recurring roles in the series Dallas & The Last Precinct.  He was still playing radio roles as late as 1973 in the syndicated Zero Hour. He died from cancer Oct 14, 1986 at age 70.
In 1920, Henry D. (Homer) Haynes of the country comedy duo of Homer and Jethro was born near Knoxville Tennessee.  The partnership lasted 39 years — from 1932 until Homer's death.
Their specialty was parodies of popular songs. Among their hits in a 20-year recording career for R-C-A Victor were "The Battle of Kookamonga," a takeoff on Johnny Horton's hit, "Battle of New Orleans," and "That Hound Dog in the Window," which parodied Patti Page's "How Much is That Doggie in the Window."  Homer died after a heart attack August 7, 1971 at age 51.
In 1925, Charlie Poole and the North Carolina Ramblers, one of the most popular string bands of the 1920's, held their first recording session. Among the songs waxed for Columbia was "Don't Let Your Deal Go Down," which later was revived by Joan Baez and other contemporary folk singers.
In 1926, Moose Jaw radio station CJRM signed on with 500 watts at 665 KHz. By 1934 the station would be moved to Regina, and by 1940 the call letters were changed to CKRM.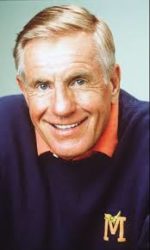 In 1931, comedic actor Jerry Van Dyke was born in Danville Ill.  The younger brother of Dick Van Dyke he had a continuing role in the 1960's in CBS TV's The Dick Van Dyke Show, was featured in a handful of unsuccessful series such as the notorious My Mother the Car, and achieved stardom in the 1990's in ABC-TV's sitcom Coach (89-97).  He died of heart failure Jan. 5 2018 at age 86, after two years of declining health following a car accident.
Also in 1931, Okanagan Broadcasters Ltd. was incorporated, in preparation for the conversion of Kelowna radio station 10AY to CKOV at 1230 khz. with 100 watts.  By 1934 it had migrated to 630 khz where it remained for the next 73 years.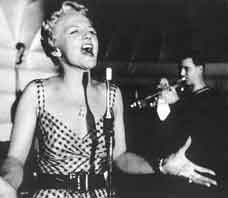 In 1942, Peggy Lee recorded her first hit record — in New York City. With the backing of the Benny Goodman band, Miss Lee sang Why Don't You Do Right for Columbia Records.
In 1953, Steve Allen began a local late-night TV talk show in New York City that the following year went national on NBC-TV as 'The Tonight Show.'
In 1954, Nat "King" Cole recorded "Smile" for Capitol Records.
In 1955, Billboard magazine published the claim that there were "only two singing stars considered guaranteed hit makers these days: Nat 'King' Cole and country music's Webb Pierce."
In 1956, singer Pat Boone was in Hollywood to record his next Top 10 hit, "Friendly Persuasion (Thee I Love)" for Dot Records.
In 1958, CBS-TV's Ed Sullivan Show featured Sheb Woolley singing his one-hit-wonder "Purple People Eater," and Winnipeg's Gisele MacKenzie sang "All The Way."  Other performers included Ernie Kovacs, Gordon MacRae, Bobby Van and "The Grandma Orchestra."
In 1959, brothers, Santo & Johnny (Farina) of Brooklyn saw their one and only hit record, the instrumental 'Sleepwalk' released. 'Sleepwalk' was number one for two weeks.
In 1961, the doo-wop group The Tokens recorded their soon-to-be #1 hit "The Lion Sleeps Tonight" at a studio in New York.
In 1962, the Canadian Talent Library began operations, to help radio cope with the 30% quota that would be imposed a few years later.
In 1965, the Don Harron-Norman Campbell musical "Anne of Green Gables" premiered at the Charlottetown Festival.
In 1968, Bee Gee Robin Gibb collapsed, as the group were about to set out on their first US tour. The singer was said to be suffering from nervous exhaustion.
Also in 1968, a riot broke out in Chicago's Grant Park after Sly & the Family Stonefailed to appear for a scheduled free show. 150 people were arrested and 25 were injured, including 10 police officers.
Still in 1968, Mama Cass Elliot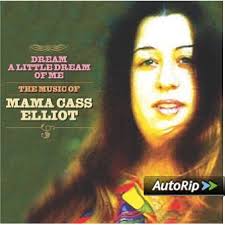 released her first solo single following the break up of The Mamas and Papas. 'Dream a Little Dream of Me' had been around since 1931 and had been recorded by Frank Sinatra, Frankie Laine and many others. Cass' version would be the most successful when it peaked at No. 12.
In 1971, a musical version of "Two Gentlemen of Verona" premiered at the New York Shakespearean Festival. The music was by Montreal-born Galt McDermott, and it won the Tony Award for best musical of the 1971-72 Broadway season.
In 1972, a summer replacement series "Dean Martin Presents The Bobby Darin Amusement Company" debuted on NBC-TV. After it became the network's highest rated summer show Darin returned the following January to host a weekly hour-long "Bobby Darin Show."
In 1973, Prince George radio station CJCI received a license to operate a new AM outlet, CIVH  AM1340 in Vanderhoof, with 1000 watts day and 250 watts night.
In 1974, Louisiana bluesman Lightnin' Slim, whose real name was Otis Hicks, died in Detroit of a stomach tumour. He was 61.
Also in 1974, NBC-TV removed the daily Dinah's Place from its programming roster. The move brought Dinah Shore's 23-year association with the Peacock Network to a close.
Still in 1974, John Denver's biggest hit reached the top of the Billboard singles chart. Annie's Song, written for his wife, became the most popular song in the U.S. Denver had three other #1 songs: Sunshine on My Shoulders, Thank God I'm a Country Boy and I'm Sorry.
Again in 1974, Lynyrd Skynyrd's "Sweet Home Alabama" was released.
In 1976, John Lennon was finally granted permanent residency in the United States and was awarded a green card, ending a lengthy legal battle.
Also in 1976, Tina Turner filed for divorce from husband Ike, ending a brutal 16-year marriage and a successful musical partnership.
Ike & Tina Turner had a string of hits in the 1960s and '70s, including "It's Gonna Work Out Fine" and "Proud Mary." But eventually Tina had enough of Ike's physical abuse and womanizing and left him.
In 1979, "Broadway Opry '59: A Little Country in the Big City," a 59-concert series featuring such performers as Waylon Jennings, Conway Twitty and Tanya Tucker opened in New York. The series closed after only half a dozen poorly-attended concerts.
Also in 1979, rocker Alice Cooper's Indian art store in Scottsdale, Arizona was firebombed, causing $200,000 damage. Some of the star's gold records were lost. Cooper, who'd been making anti-disco remarks, chalked it up to the work of a "disco freak."
In 1982, one of the great announce voices of network radio in the 1930's and 40's, Dan Seymour died at age 68.  He had parlayed his skill with commercial copy on shows such as The Aldrich Family, Orson Welles' Mercury Theatre, Sing it Again, We the People & Aunt Jenny's Real Life Stories into a very successful advertising career, rising to CEO of the prestigious J. Walter Thompson agency.
In 1983, Metallica began their first tour entitled "Kill 'em all for one." The tour ended on September 3, 1983.
Also in 1983, Madonna's self-titled debut album was released, and peaked at #8 on the Billboard 200.  Five singles were released from the album.
Still in 1983, Neil Young released his 13th studio album, "Everybody's Rockin.'"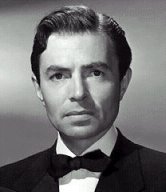 In 1984, British actor James Mason died at his Swiss home of a heart attack at age 75.  He guested on US radio & TV, especially in the mini-series AD, George Washington, The Search for Alexander the Great, Search for the Nile, and Jesus of Nazareth.
Also in 1984, Anne Murray's single 'Just Another Woman in Love' made it to #1 on the Billboard pop singles chart.
In 1985, Paul Young topped the singles charts with his version of the Daryl Hall song 'Every Time You Go Away'.
In 1986, composer-arranger Leroy Holmes died in Los Angeles at age 72. He conducted the NBC Tonight Show Orchestra when Ernie Kovacs was hosting.  His 1954 recording of the theme from the film "The High and the Mighty" sold one-million copies.
Also in 1986, Jon Moreland stabbed himself repeatedly with an 18-centimetre hunting knife during a Los Angeles concert by the British rock group the Cure. Moreland told police he did it because he couldn't have the woman he loved. The 18-thousand fans thought the stabbing was part of the show and cheered Moreland on.
Still in 1986, Queen played what was billed as the largest rock show ever held in Eastern Europe before 80-thousand fans in Budapest. Queen became the first Western act since Louis Armstrong in 1964 to play the Hungarian capital.
In 1987, "I Just Can't Stop Loving You," Michael Jackson's first single in nearly five years, was released, and soon became the first of Michael's five #1 hits in a row.
In 1990, singer Bobby Day, famed for his 1958 hit "Rock-in Robin," died of cancer in Los Angeles. He was 60. Day also wrote and recorded the original version of "Little Bitty Pretty One," but Thurston Harris had the hit in 1957.
In 1991, about two-thousand youths rioted in Penticton, BC after a concert by rap star MC Hammer; they smashed and looted downtown stores, and wrecked tourist establishments along the beach. 90 were jailed, with 60 treated for injuries.

Also in 1991, Bryan Adams' (Everything I Do) I Do It For You hit #1 on the Billboard Hot 100. It topped the pop chart for 7 straight weeks.
Still in 1991, Natalie Cole started a five-week run at No.1 on the Billboard album chart with 'Unforgettable Love'.
In 1992, Ozzy Osbourne spoke out about his demonic reputation in a USA Today article. "It's a wonder I haven't been blamed for the outbreak of AIDS," said Ozzy.
In 1993, NBC TV was awarded the 1996 Olympic US broadcast rights for $456 million.
In 1996, The Spice Girls scored their first No.1 UK single with 'Wannabe'. After seven weeks at No.1,the Girl Power song became the best-selling single by a female group selling over six million copies worldwide.

Also in 1996, Toni Braxton scored her first Billboard No.1 single with 'You're Makin' Me High.' That and her followup 'Un-Break My Heart' are her only chart toppers.
In 1997, the soundtrack album 'Men In Black' started a two-week run at No.1 on the Billboard pop album chart.
In 1998, it was announced that Dancin' in the District, Nashville's weekly downtown concert series, would become a 21-and-over event due to issues with underage drinking.
In 1999, Harry "Sweets" Edison, a soft-spoken trumpet star from the Count Basie band who elegantly backed singers such as Billie Holiday, Ella Fitzgerald, Joe Williams, Jimmy Rushing and Frank Sinatra, died at age 83.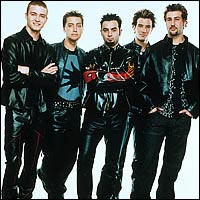 In 2000, HBO aired "NSYNC Live" from New York's Madison Square Garden.
In 2001, jazz saxophonist Harold Land died of a stroke at his Los Angeles home at age 72. He performed with such greats as Thelonius Monk, Billie Holliday and Tony Bennett for over five decades.
Also in 2001, Lynyrd Skynyrd bass guitarist Leon Wilkeson died in Ponte Vedra Beach, Florida of cirrhosis of the liver and lung disease.  He was just 49. Wilkeson helped found the southern rock band in 1973, and survived the plane crash four years later that killed three band members.
Still in 2001, singer Cookie Rankin of Cape Breton's musical Rankin family married Nashville producer George Massenburg in Mabou, Nova Scotia.
In 2002, Mariah Carey checked herself into an undisclosed hospital suffering from "extreme exhaustion." The singer cancelled all public appearances, and her record company denied tabloid reports that Carey had tried to commit suicide.
In 2003, singer-actor-comedian Bob Hope died of pneumonia at his home in Toluca Lake, California at the age of 100.
Also in 2003, the BBC determined that there is no such thing as the fabled Loch Ness monster, which had first been "spotted" in the 6th century. The 'Beeb's' extensive investigation used 600 separate sonar beams and satellite navigation technology to thoroughly search the loch.
In 2004, Courtney Love avoided jail time on drug charges in Los Angeles but was sentenced to an 18 month drug rehab program. "I've got to stop drinking," said Ms. Love.
In 2006, Swift Current radio & TV pioneer William D. (Bill) Forst passed away at age 80.
Also in 2006, Sharman Networks, a company that produced software called Kazaa, which made it easy for an estimated 400 million computer users to download music over the Internet, agreed to pay more than $115 million to music companies to settle global piracy lawsuits.
In 2007, Paul Stanley, the lead singer of KISS had to leave a concert in San Jacinto Calif. due to his pulse being twice the normal level. For this, the last stop on KISS's 2007 tour the band performed as a trio for the first time ever, with Gene Simmons singing all the songs.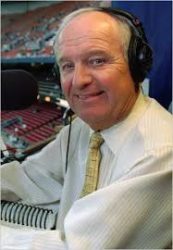 In 2008, thirty-year Seattle Mariner voice Dave Niehaus, as winner of the prestigious Ford Frick award recognizing career excellence in baseball broadcasting, was inducted into the Baseball Hall of Fame in Cooperstown, New York.
.
In 2010, Toronto-based character actor Maury Chaykin, best known as TV's Nero Wolfe, who starred in the recent hit Canadian series 'Less Than Kind,' died of kidney failure on his 61st birthday.
Also in 2010, Aretha Franklin gave a benefit concert at Philadelphia's Mann Center for the Performing Arts to raise funds for inner-city youth programs and education initiatives. Accompanying Franklin on piano was former Secretary of StateCondoleezza Rice.
In 2012, big-voiced balladeer Tony Martin, who sang on radio's George Burns and Gracie Allen Show in the 1930's, and had his own 15-minute NBC-TV show in the 50's, who married two movie stars, Alice Faye and Cyd Charisse, died at age 98.
Also in 2012, UK actor Geoffrey Hughes, best known in North America for his continuing roles in TV's Coronation Street, Keeping Up Appearances and Heartbeat, succumbed to prostate cancer at age 68.
In 2013, Herb Kaplow, for 45 years a Washington correspondent for ABC and NBC who brought an authoritative voice to his wide-ranging reporting, suffered a fatal stroke at age 86.
In 2014, writer/producer Wilton Schiller, who co-produced the climactic final season of ABC-TV's The Fugitive, who also wrote for other series including The Adventures of Superman, Leave It to Beaver, Lassie, Adam-12 and Dragnet, died peacefully at home at age 95.
In 2015, guitarist DJ Ashba announced his departure from Guns N' Roses after six years, to focus instead on Sixx: AM (led by Motley Crue's Nikki Sixx).
In 2016, radio talk show host and TV actor Jerry Doyle, best remembered as security officer Michael Garibaldi in the futuristic 90's series Babylon 5, died of complications from chronic alcoholism, less than 2 weeks after his 60th birthday.  When TV assignments dried up Doyle had turned to talk radio where he was syndicated nationally.
Also in 2016, 
 singer/songwriter Pat Upton, the lead singer of Spiral Starecase, who enjoyed a memorable 1969 hit single, "More Today Than Yesterday," died at age 75 after a short illness.
In 2017, playwright/director/actor Sam Shepard died of complications from Lou Gehrig's disease (ALS) at age 73. Besides a rich playwriting career he was a much sought-after acting talent, with featured roles in at least 8 TV movies, and late in his career, the mini-series Klondike and playing the patriarch in the Netflix drama Bloodline.
In 2018, CBS said it would investigate allegations of sexual harassment against Chief Executive Les Moonves, putting him on the hot seat at the same time he was locked in a legal battle with the media company's controlling shareholder. Six weeks later he was forced to step down.
Today's Birthdays
Radio-TV writer/producer Norman Lear (All in The Family, Maude, Good Times; radio – Martin & Lewis) is 99.
Actor John Pleshette (Knots Landing, Murder One) is 79.
Acadian folksinger/songwriter Edith Butler is 79.
Singer Bobbie Gentry is 77.
Actress/director Betty Thomas (Hill Street Blues) is 74.
Actress Lenore Kasdorf (Guiding Light, Santa Barbara) is 73.
Singer Maureen McGovern is 72.
Actress Roxanne Hart (Chicago Hope, Dream On, Medium) is 67.
Actor Roger Guenveur Smith (K Street, All My Children) is 66.
Comedienne/comedy writer Carol Leifer (Seinfeld) is 65.
Country guitarist Duncan Cameron of Sawyer Brown is 65.
Comedian/ writer/actor Bill Engvall (Blue Collar TV, Bill Engvall Show, Bounty Hunters) is 64.
Actress Rebecca Staab (Port Charles, Live Shot, Guiding Light) is 60.
Jazz singer Karrin Allyson is 59.
Country singer Stacy Dean Campbell is 54.
Singer Juliana Hatfield is 54.
Actor Sasha Mitchell (Step By Step, Dallas) is 54.
Actor Julian McMahon (Nip/Tuck, Charmed, Profiler) is 53.
Actor Cliff Curtis (Fear the Walking Dead, Gang Related, Trauma) is 53.
Wrestler/actor Paul Levesque (WWF Raw, WWE Smackdown) is 52.
Actor Nikolaj Coster-Waldau (Game of Thrones) is 51.
Actor Eric Martsolf (Days of Our Lives, Passions) is 50.
Comedian/actress/voicist Maya Rudolph (Big Mouth, Big Hero 6: The Series, The Good Place, Maya & Marty, Saturday Night Live, Up All Night, City of Angels) is 49.
Drummer Abe Cunningham of Deftones is 48.
Singer Pete Yorn is 47.
Actress Ryan Michelle Bathe (Army Wives, Retired at 35, Trauma, Boston Legal) is 45.
Actor Seamus Dever (Castle, General Hospital) is 45.
Actor Jonathan Rhys Meyers (The Tudors, Dracula) is 44.
Actor Jason Zimbler (Clarissa Explains it All) is 44.
Actress Martha Madison (Days of Our Lives, The Bay) is 44.
Actress Kirsty Hinchcliffe (Haven) is 42.
Actress Rebekah Graf (My Roommate Sam) is 39.
Comedian Heidi Gardner (Saturday Night Live, SuperMansion, Bratz) is 38.
Actor Blair Redford (Switched at Birth, The Lying Game, Passions, The Young and the Restless) is 38.
Actress Taylor Schilling (Orange is the New Black, Mercy) is 37.
Actor Kenny Wormald (Massholes) is 37.
Ontario-born actress Charlotte Arnold (Degrassi: The Next Generation) is 32.
Singer Cheyenne Kimball of Gloriana is 31.
Actress  Indiana Evans (Secrets and Lies, H2O: Just Add Water, Home and Away) is 31.
Actor Michael Bolten (Miss Behave, Retro News) is 30.
Actress Alyvia Alyn Lind (Dolly Parton's Coat of Many Colors, The Young & the Restless, Transparaent) is 14.
Chart Toppers – July 27th
1944
I'll Be Seeing You – The Indiana EvansTommy Dorsey Orchestra (vocal: Frank Sinatra                                              Swinging on a Star – Bing Crosby
Amor – Bing Crosby
Straighten Up and Fly Right – King Cole Trio
1953
Song from Moulin Rouge – The Percy Faith Orchestra
April in Portugal – The Les Baxter Orchestra
I'm Walking Behind You – Eddie Fisher
It's Been So Long – Webb Pierce
1962
Roses are Red – Bobby Vinton
The Wah Watusi – The Orlons
Johnny Get Angry – Joanie Sommers
Wolverton Mountain – Claude King
1971
Indian Reservation – Raiders
You've Got a Friend – James Taylor
Mr. Big Stuff – Jean Knight
Bright Lights, Big City – Sonny James
1980
It's Still Rock & Roll to Me – Billy Joel
Magic – Olivia Newton-John
Little Jeannie – Elton John
Bar Room Buddies – Merle Haggard & Clint Eastwood
1989
Toy Soldiers – Martika
Express Yourself – Madonna
Batdance – Prince
What's Going on in Your World – George Strait
2007
Big Girls Don't Cry (Personal) – Fergie
Umbrella – Rihanna featuring Jay-Z
Hey There Delilah – Plain White T's
Lost in This Moment – Big & Rich
Today in Broadcast History compiled by Ron Robinson