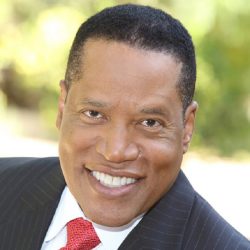 by Alexei Koseff
July 21, 2021
SACRAMENTO — A judge ordered California election officials to reinstate conservative talk radio host Larry Elder to the gubernatorial recall ballot on Wednesday, throwing the list of candidates into question shortly before it was due to be certified by the state.
In her ruling, Sacramento County Superior Court Judge Laurie Earl tossed out a requirement to submit five years of federal income tax returns that had tripped up Elder, and potentially several other prospective candidates, keeping them off a preliminary list released over the weekend.
Though Elder is now certain to be among at least 43 candidates seeking to replace Gov. Gavin Newsom in the Sept. 14 recall election, the Secretary of State's office had not yet released a certified list by Wednesday evening because it was still figuring out how to apply Earl's order.
Read More HERE