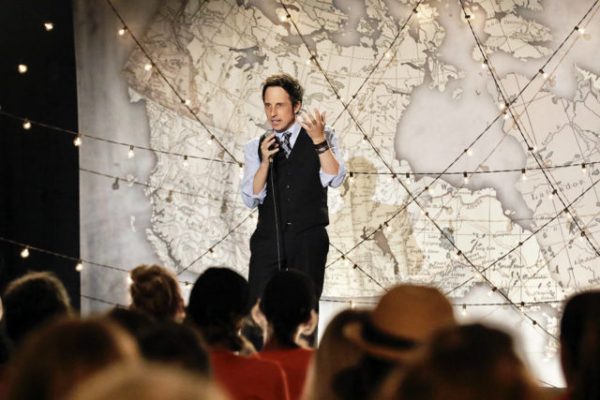 by Don Bodger
Parksville Qualicum Beach News
July 18, 2021
Chemainus is already famous, but about to gain more national acclaim.
With the 40th anniversary of the mural project on the horizon next year, the filming of a segment on Chemainus for the CBC-TV series 'Still Standing' is sure to raise a whole new awareness and exposure to the town, particularly with the younger generation. The show's crew and host Jonny Harris – also of Murdoch Mysteries fame – were in town for several days, culminating in the filming of the show wrap-up Thursday night.
The audience space allotted for the show was expanded to 120 from the original COVID plan in compliance with a change in provincial health protocols. A tent was set up in the parking lot at the former St. Joseph's School to serve as the venue.
Read More HERE