ON THIS DAY in 1906
actor/announcer Harry von Zell was born in Indianapolis.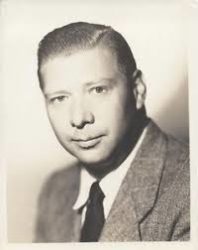 Harry became one of the A list announcers of bigtime network radio, who was also featured in a character role on The Eddie Cantor Show & the Burns and Allen program.  He co-starred with Arthur Treacher in the syndicated 'Smiths of Hollywood.'  He later worked on TV shows starring Bing Crosby, Phil Baker, Dinah Shore & Joan Davis.  He was infamous for the blooper: "Ladies and gentleman, the President of the United States, Hoobert Heever — I mean, Herbert Hoover." He died of cancer Nov 21, 1981 at age 75.
In 1931, actor/singer Tab Hunter was born in New York City. He starred in more than 40 films and was a well-known Hollywood star and heart throb of the 1950s and 1960s, known for his Golden Blond Californian surfer-boy looks. At his height he had his own television show The Tab Hunter Show, a continuing role in the syndicated soap opera parody Mary Hartman Mary Hartman,  and a #1 hit single with "Young Love".  He died July 8 2018, three days short of his 87th birthday.
In 1934, the first appointments to the newly created Federal Communications Commission were made. The governing body of the American broadcasting industry was first served by seven men named as commissioners.

In 1937, George Gershwin, one of the world's greatest composers of popular music, died in Beverly Hills of a brain tumour. He was only 38. Gershwin wrote his first hit, "Swanee," in 1918 for the Broadway show, "Sinbad," starring Al Jolson. Gershwin's other song hits included "The Man I Love," "'S Wonderful," "Summertime" and "Love Is Here to Stay."
In 1938, Orson Welles brought his Mercury Theatre Players to CBS radio for a critically-acclaimed 60-minute weekly series that Campbell's Soups sponsored starting in December for another 18 months.  This is the series that won instant infamy when Welles aired The War of the Worlds in a fashion that caused widespread panic.
In 1946, two weeks before starting his star-making partnership with Jerry Lewis, Dean Martin recorded four songs for Diamond Records, none of which emerged as a hit.
In 1951, 29-year-old Cleveland deejay Alan Freed hosted his first "Moondog Rock 'n' Roll Party" on WJW Radio, focussing on R&B records. Freed is widely recognized as the world's first rock & roll disc jockey, with a career that was shortened and tarnished by the scandal of payola.
In 1955, Elvis Presley had his last significant taping session at Sun Records in Memphis, recording his last single for Sam Phillips, "I Forgot To Remember To Forget," backed with "Mystery Train."  A third track, "Tryin' To Get To You," was later released on RCA Victor.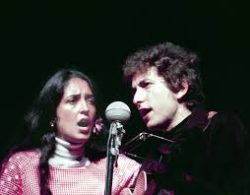 In 1959, 19-year-old Joan Baez made her first recording as an unannounced guest of Bob Gibson, with whom she was taped in a duet taped live at the Newport Folk Festival.
.Also in 1959, the No. 1 Billboard Pop Hit was "Lonely Boy," by Ottawa's Paul Anka.
In 1960, "Alley-Oop" by Hollywood Argyles topped the charts, but just for the one week.
In 1962, the first transatlantic TV transmission via satellite took place, using Telstar I.
In 1964, The Supremes released their first hit, "Where Did Our Love Go." That same day Stevie Wonder released "Hey Harmonica Man," his first single without the word "Little"  as part of his name.
Also in 1964, 18-year-old Millie Small was riding high on the pop music charts with My Boy Lollipop (#2, 7/04/64). Listen carefully to the tune and you'll hear Rod Stewart playing harmonica. Millie Small was known as the "Blue Beat Girl" in Jamaica, her homeland.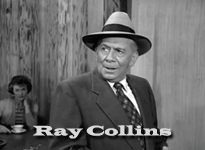 In 1965, actor Ray Collins, best remembered as Lt. Tragg on TV's Perry Mason, who had been in declining health for several years, died of emphysema at age 75.
In 1967, Kenny Rogers formed The First Edition just one day after he and members Thelma Camacho, Mike Settle and Terry Williams left The New Christy Minstrels. The First Edition hosted a syndicated TV variety show in 1972. Hits made popular by the group include: Just Dropped In (To See What Condition My Condition Was In), But You Know I Love You, Ruby, Don't Take Your Love to Town, Ruben James, and Something's Burning.
In 1969, the No. 1 Billboard Pop Hit was "In the Year 2525 (Exordium & Terminus)," by Zager & Evans. Evans wrote the song in the year 1964. It was their only song to make the Hot 100.
Also in 1969, the Rolling Stones released "Honky Tonk Women" to US & Canadian radio stations, a week after its UK release.
Still in 1969, David Bowie's "Space Odyssey" album was released in Great Britain, timed to coincide with man's first landing on the moon scheduled for the following week.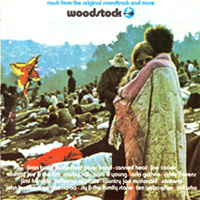 In 1970, the "Woodstock" soundtrack hit number one on the U-S album chart, the first triple L-P to do so. It stayed atop the chart for 4 weeks.
Also in 1970, Three Dog Night started a two-week run at No.1 on the Billboard pop singles chart with their version of the Randy Newman song 'Mama Told Me Not To Come',
Still in 1970, The Who's "Summertime Blues" was released.
In 1973, actress Isabel Randolph, who played Mrs. Uppington on radio"s Fibber McGee & Molly, and similar roles on TV's Our Miss Brooks, December Bride & The Dick Van Dyke Show, died at age 83.

In 1974, the "Mac Davis Show" summer TV variety series premiered in prime time on CBS.
In 1976, Frank Sinatra married his fourth wife, Barbara Marx, who had been married to Zeppo Marx of The Marx Brothers. It became Sinatra's longest union, and they remained together until his death in May 1998.
In 1979, the first digital rock album, "Bop Till You Drop" by Ry Cooder," was released. The digital recording process had been used for some time for classical L-Ps, but this was the first time it had been employed for rock.
Also in 1979, Neil Young's concert film "Rust Never Sleeps" premiered in Los Angeles. The L-P of the same name was released at the same time.

Still in 1979, the No. 1 Billboard Pop Hit was "Bad Girls," by Donna Summer.
In 1980, NBC-TV's "Midnight Special" was hosted by Rupert Holmes.  His performing guests included The Village People, the Manhattans and The Ritchie Family.
In 1981, Hubert Johnson, who sang bass with the Motown group the Contours, committed suicide in Detroit at age 40. Johnson was a cousin of Jackie Wilson, who introduced the Contours to Motown head Berry Gordy Jr. The Contours took their feverish dance tune "Do You Love Me?" to number three on the Billboard Hot 100 in 1962.
In 1982, because of a heavy drinking on-the-job habit the UK's Def Leppard replaced guitarist Pete Willis with Phil Collen.
In 1987, an unusual collaboration between British rock star Sting and U-S jazzman Gil Evans opened the Umbria Jazz Festival in Perugia, Italy. Evans's orchestra backed Sting during the performance, which included such Police tunes as "Shadows in the Rain" and "Roxanne."
Also in 1987, "Alone" by Heart topped the charts and stayed there for 3 weeks.  It was the Seattle group's sixth hit in the last two years.

In 1989, acting great Sir Laurence Olivier, whose TV contributions include Brideshead Revisited, Last Days of Pompeii, Wagner, Jesus of Nazareth & David Copperfield, died of complications from a muscle disorder at age 82.
Also in 1989, LA radio deejay/lyricist Roger Christian, who had co-written the surfer song hits Dead Man's Curve, The Little Old Lady From Pasadena, Sidewalk Surfin', Don't Worry Baby, Little Deuce Coupe etc., allegedly committed suicide at age 57.  His wife maintained his death was due to liver & kidney failure.
Still in 1989, the No. 1 Billboard Pop Hit was "If You Don't Know Me by Now," by Simply Red.
In 1992, Celine Dion's 'If You Asked Me To' peaked at #4 on the Billboard pop singles chart.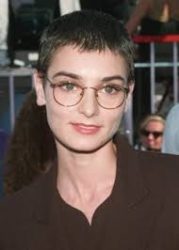 In 1993, Irish singer Sinead O'Connor pulled out of her planned stage debut in Dublin at the last moment, complaining of emotional exhaustion. She was to have opened four days later in the part of "Death" in "Hamlet's Nightmare."
Also in 1993, Mario Bauza, a pioneer in Afro-Cuban jazz, died in New York of cancer at 82. Bauza helped launch the career of Ella Fitzgerald with the Chick Webb orchestra in the 1930's. But his major contribution to jazz was combining Cuban rhythms with jazz-oriented brass, a style that heavily influenced Dizzy Gillespie.
In 1994, the Rolling Stones released "Voodoo Lounge," their 22nd album and their first since the departure in early 1993 of bass guitarist Bill Wyman.
In 1995, R-E-M bassist Mike Mills underwent abdominal surgery in Germany. The band was forced to cancel several shows for the second time in a year. The earlier cancellations came after drummer Bill Berry suffered a brain aneurysm.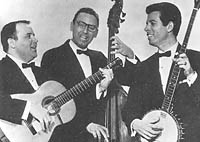 In 1996, Lou Gottlieb, the front man for the 1960s folk group the Limeliters (pictured, centre), died in Sebastopol, California of cancer. He was 72. Gottlieb also played bass with the trio, whose other members were Glenn Yarbrough (left) and Alex Hassilev (right). The Limeliters had 10 albums on the Billboard chart between 1961 and '64.
Also in 1996, Garbage made their network television debut on The Late Show with David Letterman.
In 1998, Western harmony group Riders in the Sky used their Grand Ole Opry appearance to pay tribute to the late Roy Rogers, who had died five days earlier.  Ranger Doug, Woody Paul and Joey the Cowpolka King played softly in the background during a spoken tribute delivered by Too Slim. "Even the horse knew he was the King of the Cowboys. Long live the King," Slim said.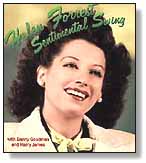 In 1999, Helen Forrest, often called the best of the big band singers, died of congestive heart failure at the Motion Picture Country Home and Hospital in Woodland Hills. She was 82.
Also in 1999, Limp Bizkit started a three week run at No.1 on the Billboard album chart with 'Significant Other,' the bands first chart topper.
In 2000, Lars Ulrich of Metallica was the first witness to testify at a U.S. Senate hearing over copyright law issues concerning free sharing of music files on Web sites such as Napster and MP3.com.
In 2004, Lloyd Banks started a two week run at No.1 on the Billboard album chart with 'The Hunger For More.'
In 2005, singer Frances Langford, who sang weekly on Bob Hope's NBC radio show in the 1940's, and co-starred with Don Ameche in the wildly popular radio skit "The Bickersons" (1946-51), died of heart failure at age 91.

In 2006, actor Barnard Hughes, who starred in TV's Doc (1975), Blossom, Guiding Light, As The World Turns, & The Secret Storm, died five days short of his 91st birthday.
Also in 2006, the Foo Fighters launched their first-ever acoustic tour at the Paramount Theatre in Seattle. The six week jaunt resulted in their live "Skin & Bones" LP.
In 2007, Mark Knopfler was awarded an honorary degree by England's University of Sunderland. The former Dire Straits singer-guitarist was presented with a Doctorate of Music in recognition of his 30-year career.
In 2009, The Black Eyes Peas 'I Gotta Feeling' started a 14-week run at No.1 on the Billboard singles chart, ending the 12-week run of the band's previous single 'Boom Boom Pow'. It made the band only the fourth to replace themselves at No.1 in chart history, following The Beatles, Boyz II Men, and OutKast.
In 2010, the inimitable Yankee Stadium PA announcer for an incredible 56 years Bob Sheppard died at age 99.  He was also the in-house voice for a half-century of NY Giants football games.

In 2011, newspaper reporter-turned-powerhouse Vancouver radio talk show host Gary Bannerman succumbed to liver disease at age 64.  From 1973 to 1988 his highly opinionated morning show on CKNW dominated the BC airwaves.
Also in 2011, Rob Grill, lead singer of the Grass Roots, died in Orlando, Florida at age 67, after being in a coma for several weeks following a stroke he suffered after a fall.
In 2012, Aerosmith released "Legendary Child," their first new music video in 8 years. The song was originally recorded during the sessions for the band's 1993 album, "Get A Grip."
In 2013, Charles Pope, a founding member of the Atlanta-based R&B group the Tams, died of complications from Alzheimer's at age 76. When his brother Joe Pope died in 1996, Charles had taken over the role as lead singer.
In 2014,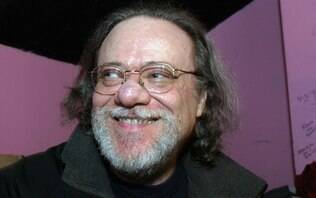 Tommy Ramone, the original drummer for The Ramones and the band's last surviving original member, lost his battle with cancer of the bile duct at age 65. He had immigrated to the U.S. from Hungary with his family in 1957, and was originally a guitarist who later served as the Ramones original manager before becoming their drummer.
In 2019, US stock markets reached new records, as the Dow topped 27,000 points for the first time, and the S&P 500 hit 3,000.
Also in 2019, Forbes magazine declared that Taylor Swift was the world's highest paid entertainer, having earned US$185 million in 2018.
Today's Birthdays
Actress Susan Seaforth Hayes (Days of Our Lives, Sunset Beach) is 78.
Singer Jeff Hanna of the Nitty Gritty Dirt Band is 74.
Ventriloquist Jay Johnson (Soap, Broken Badges) is 72.
Toronto-resident classical guitarist Liona Boyd is 72.
Actor Bruce McGill (Rizzoli & Isles, Macgyver, Delta House) is 71.
Singer Bonnie Pointer of the Pointer Sisters is 71.
Actor Stephen Lang (The Fugitive 2000, Crime Story) is 69.
Actor Tim DeZarn (Deadwood, Murder One: Diary of a Serial Killer) is 69.
Actress Mindy Sterling (Desoerate Housewives, Chowder, iCarly) is 68.
Actress Sela Ward (Graves, CSI: NY, Once & Again, Sisters) is 65.
Singer Peter Murphy of Bauhaus is 64.
Reggae singer Michael Rose of Black Uhuru is 64.
Child actor Mark Lester (The Ghost & Mrs. Muir, Disneyland) is 63.
Jazz saxophonist Kirk Whalum is 63.
Guitarist Richie Sambora of Bon Jovi is 62.
Singer Suzanne Vega is 62.
Actress Pauline McLynn (EastEnders) is 59.
Actress Lisa Rinna (Dancing with the Stars, Melrose Place, Days of Our Lives) is 58.
Actor Craig Charles (Coronation Street) is 57.
Actress Cassie Davis (House of Payne) is 57.
Actress Laura Cayouette (Queen Sugar) is 57.
TV news anchor/reporter Dina Eastwood is 56.
Actress Liane Curtis (WIOU) is 56.
Bassist Scott Shriner of Weezer is 56.
Actress Debbe Dunning (Home Improvement) is 55.
Actor Greg Grunberg (Love Bites, Heroes, Alias, Felicity) is 55.
Wildlife expert Jeff Corwin (The Jeff Corwin Experience) is 54.
Writer/director/voicist Conrad Vernon (The Penguins of Madagascar) is 53.
Actress Kellita Smith (The Bernie Mac Show) is 52.
Actor Justin Chambers (Grey's Anatomy) is 51.
Actress Leisha Hailey (The L Word) is 50.
Actor Michael Rosenbaum (Smallville) is 49.
Country singer Scotty Emerick is 48.
Rapper Lil' Kim is 47.
Actor Jon Wellner (CSI) is 46.
Singer Ben Gibbard of Death Cab for Cutie is 45.
Rapper Lil' Zane is 39.
Pop-jazz singer-musician Peter Cincotti is 38.
Vancouver-born actress Melanie Papalia (Suits, Endgame, Painkiller Jane, Intelligence) is 37.
Model/actress Rachael Taylor (Crisis, 666 Park Avenue) is 37.
West Vancouver-born actress Serinda Swan (Graceland, Breakout Kings) is 37.
Actor Robert Adamson (The Young & the Restless, Hollywood Heights, Lincoln Heights) is 36.
Actor David Henrie (Wizards of Waverly Place, How I Met Your Mother) is 32.
Actor Connor Paolo (Revenge, Gossip Girl) is 31.
Actress Lucy Boynton (Gypsy) is 27.
Singer Alessia Cara is 25.
Chart Toppers – July 11
1946
They Say It's Wonderful – Frank Sinatra
The Gypsy – The Ink Spots
I Don't Know Enough About You – The Mills Brothers
New Spanish Two Step – Bob Wills
1955
Rock Around the Clock – Bill Haley & His Comets
Learnin' the Blues – Frank Sinatra
Hard to Get – Giselle Mackenzie
A Satisfied Mind – Porter Wagoner
1964
I Get Around – The Beach Boys
Memphis – Johnny Rivers
Can't You See that She's Mine – The Dave Clark Five
Together Again – Buck Owens
1973
Will It Go Round in Circles – Billy Preston
Kodachrome – Paul Simon
Bad, Bad Leroy Brown – Jim Croce
Why Me – Kris Kristofferson
1982
Don't You Want Me – The Human League
Rosanna – Toto
Hurts So Good – John Cougar
Don't Worry 'Bout Me Baby – Janie Fricke
1991
Rush, Rush – Paula Abdul
Unbelievable – EMF
Right Here, Right Now – Jesus Jones
Don't Rock the Jukebox – Alan Jackson
2000
It's Gonna Be Me – 'N Sync
Bent – Matchbox Twenty
There U Go – Pink
I Hope You Dance – Lee Ann Womack (featuring Sons of the Desert
2009
Lovegame – Lady Gaga
Boom Boom Pow – Black Eyed Peas
I Know You Want Me (Calle Ocho) – Pitbull
Sideways – Dierks Bentley