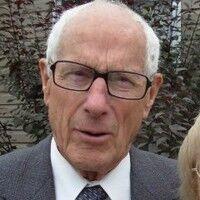 by James Miller
July 8, 2021
Ken Davis is being remembered as a man who was always willing to help the community.
The prominent Penticton businessman, community volunteer and former city councillor died Sunday of complications related to cancer.
He was 90.
"Ken Davis was a great man, one of the best citizens our city has ever known," Mayor John Vassilaki said Tuesday.
"He's going to be missed by so many people. Ken never hesitated to help anyone who needed help. He was always able to make people feel good about themselves. In all the years I knew Ken, I never heard him say a bad word about anybody."
Born in Melfort, Sask., he relocated to British Columbia in his early 20s.
From 1973-2004, Davis was an owner of CKOK and CKMG in Penticton, part of Okanagan Radio which also included stations in Summerland, Oliver/ Osoyoos, Grand Forks, Princeton and Yellowknife.
A boat enthusiast, he was later the owner and captain of the Casabella Princess paddle wheeler and Okanagan Boat Charters.
Read More HERE