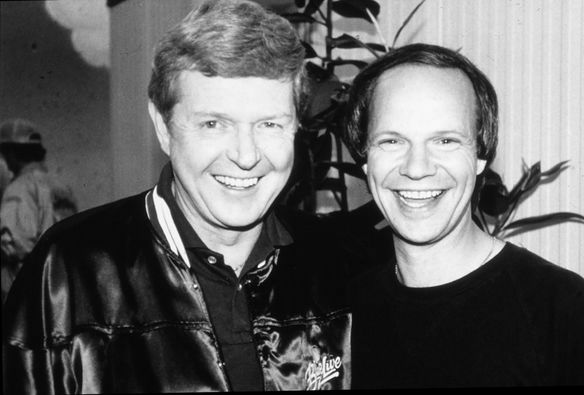 Courtesy of Red Robinson
Red Robinson website HERE
June 23, 2021
35 years ago yesterday, My partner Les Vogt and I presented Bobby Vee (with special guests Johnny Tillotson, Tommy Roe and Buddy Knox) for two shows at the Legends of Rock'n'Roll show at EXPO 86.
The Province
's Tom Harrison praised "these Peter Pans of the Sock Hop whose parish is populated by Sweet Peas, Dreamy Eyes, Party Dolls, Hula Loves, Rubber Balls, and the most beautiful people in the whole wide world."
The Vancouver Sun's Mike Grenby loved the show but hated the sound: "Mister sound man, please turn down the volume a little. You don't need all that 80's acoustic techonology for these songs from the past."
Next week: Johnny Rivers (with special guests The Coasters,
Little Anthony
, Bobby Day, Donnie Brooks and the Hollywood Argyles).
Sixth in a series as we celebrate the 35th Anniversary of the Legends of Rock'n'Roll!
One of many hits by Bobby Vee…
The Life and Sad Ending of Bobby Vee