ON THIS DAY in 1900
pioneer Canadian radio broadcaster Ted Rogers Sr. was born.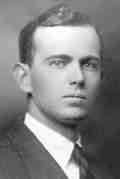 At age 11 he became one of the first licensed radio amateurs in Canada, with a 500 watt spark-gap transmitter. On December 9, 1921, he became the first Canadian amateur operator to transmit a signal across the Atlantic.   In 1925, he invented the world's first Alternating Current radio using household electricity; previous radios required batteries. Canada's First Rogers Batteryless (CFRB) began broadcasting in early 1927, as the world's first all electric radio station. He later started Canada's first FM station, simulcasting CFRB-AM on the original 42 MHz FM band with 50 watts. He died May 8 1939 at age 38.  His son Ted Jr., later a Canadian telecommunications giant, was only 6 at the time.
In 1921, actress Judy Holliday was born Judith Tuvim in New York City. She played the "dumb" blonde on the big screen, and made only a handful of TV appearances; twice on the Ed Sullivan Show, and once each on Goodyear Playhouse, Ford Theatre Hour, The Arthur Murray Party, The Perry Como Show, Person to Person, The Name's the Same & The Steve Allen Show.  She was the Mystery Guest 4 times on What's My Line.  She succumbed to breast cancer June 7, 1965 at age 43.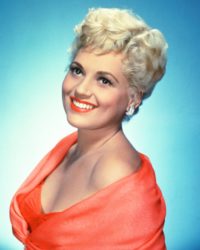 In 1925, actress Maureen Stapleton was born in New York City. She won an Oscar for her bigscreen work in 1981's Reds, and appeared numerous times in early TV's live drama shows.  Later she was acclaimed in TV movies Queen of the Stardust Ballroom, Cat on a Hot In Roof, Liberace: Behind the Music, Miss Rose White and The Gathering. She died of chronic pulmonary disease Mar 13, 2006 at age 80.
In 1937, the BBC televised coverage of the Wimbledon tennis Championships for the first time.
In 1941, Wayne King and his orchestra recorded Time Was, with Buddy Clark providing the vocal accompaniment, for RCA Victor Records                                                                     .
In 1948, Edward Wallerstein, the president of Columbia Records, demonstrated a long-playing record developed by Peter Goldmark of CBS Laboratories. The microgroove record played at 33-and-a-third revolutions per minute, in contrast to the standard 78 RPM, and could contain a maximum of 23 minutes of music a side, versus the approximately three minutes that could be squeezed onto a 78. Columbia offered to share its technology with its main competitor, R-C-A Victor, but R-C-A opted to market its own version of the microgroove record — one that played at 45 R-P-M. But the battle of the speeds ended in 1950, when R-C-A announced it also would produce 33-and-a-third r-p-m long-playing records. Soon all major record companies were producing both 45's and 33's, spelling the end of the 78 RPM record.
Also in 1948, the first network telecast of a US political convention took place, as the Republicans convened in Philadelphia.

In 1952, Fats Domino's "Goin' Home" became his first #1 hit.
In 1954, NBC radio presented the final broadcast of The Railroad Hour, hosted by Gordon MacRae. The music show had been on the air for almost six years.
In 1955, Johnny Cash's first record — "Hey Porter," backed with "Cry, Cry, Cry" — was released on the Sun label. It was a moderate hit, selling about 100-thousand copies.
Also in 1955, in New York, the Toronto-based Four Lads recorded their second million-seller "Moments To Remember" for Mitch Miller at the Columbia label.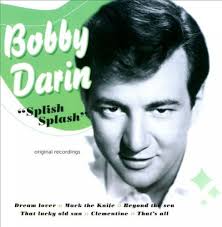 In 1958, Splish Splash, 
Bobby Darin
's first million-seller, was released by Atco Records. The song, written by Darin and Jean Murray, was Atco single #6117, recorded April 10, 1958.
.
In 1961, Bobby Vee recorded his first and only #1 hit "Take Good Care Of My Baby" on the Liberty label.
In 1965, the Charlatans, a band from the Haight Ashbury section of San Francisco, played their first gig at the Red Dog Saloon in Virginia City, Nevada.
In 1966, the Rolling Stones sued 14 New York hotels that had banned them. They claimed the ban hurt their careers.
in 1968, in the wake of the recent assassination of Robert Kennedy, Steve Binder, director of Elvis Presley's NBC-TV special which was to be taped three days later, asked musical director Bones Howe to write a "socially conscious" song for Presley's big closing number. Originally it had been planned that Elvis would close with the seasonal standard "I'll Be Home For Christmas." Howe wrote the replacement song, "If I Can Dream," in the course of the afternoon, and after Elvis listened to it a half-dozen times he agreed to use it.
Also in 1968, Rolling Stones guitarist, Brian Jones was busted for a second time for marijuana possession.
In 1969, the one-hit wonders Zager & Evans released their soon-to-be-smash-hit "In the Year 2525."
In 1970, Pete Townshend's use of the British slang term "bomb" to describe the success of the Who's rock opera "Tommy" caused him to be detained at the Memphis airport. F-B-I agents thought his reference was a bomb threat.
In 1971, on what would have been the 71st birthday of the late Ted Rogers, Sr., Toronto's CHFI-AM became CFTR, the TR standing for "Ted Rogers".

In 1972, Billy Preston received a gold record for the instrumental hit, Outa-Space. Preston, who played for gospel singer Mahalia Jackson, back in 1956, was also a regular on the Shindig TV show in the 1960s; and recorded with The Beatles on the hits Get Back and Let It Be. Many well-known artists utilized his keyboard talents, including Sly & The Family Stone and the Rolling Stones.
In 1973, Bread played their final concert before more than 13-thousand people in Salt Lake City. A truck accident earlier in the day destroyed the soft-rock band's equipment, so they played with borrowed instruments and amps.
In 1975, Elton John, The Eagles and the Beach Boys played before a crowd of more than 100,000 at Wembley Stadium in London.
Also in 1975, the No. 1 Billboard Pop Hit was "Love Will Keep Us Together," by The Captain & Tennille. Neil Sedaka wrote the song.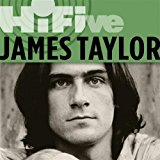 Again in 1975, James Taylor's next Top 5 single "How Sweet It Is" was released.
In 1976, touring North America for the first time, Paul McCartney & Wings played the last dates of their 31-date tour with the first of three nights at the Los Angeles Forum.
In 1979, Mick Taylor released his first solo album after leaving the Rolling Stones four years before. It laid an egg.
In 1980, German bandleader and composer Bert Kaempfert suffered a stroke & died on the Mediterranean island of Majorca at age 56. The multi-instrumentalist and bandleader had a No. 1 song in 1961 with "Wonderland By Night,' and released more than 50 albums.
In 1981, just after signing a multi-album contract with Warner Brothers, the pop group Steely Dan announced they were breaking up. Donald Fagen and Walter Becker reunited in the early 1990s and continued to record and tour.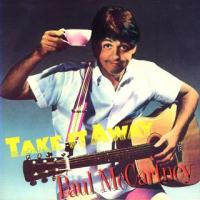 In 1982, Paul McCartney released "Take it Away."
In 1985 at 10 am, Kelowna BC radio station CILK FM (Silk FM) 101.5 signed on with effective radiated power of 11,000 watts.
In 1985, Ron Howard directed his first music video. The TV star of The Andy Griffith Show and Happy Days also directed the film Cocoon, which included Gravity, the song used in the video. Michael Sembello, a guitarist who played on Stevie Wonder's hits between 1974 and 1979 was responsible for Gravity
In 1987, the No. 1 Billboard Pop Hit was "I Wanna Dance with Somebody (Who Loves Me)," by Whitney Houston.

Also in 1987, Madonna performed for the first time in Japan at a concert in Tokyo. Thirty-five-thousand fans paid the equivalent of 45 to 60 dollars each, but scalpers were asking as much as 900 dollars for a ticket.
In 1989, the Who launched their reunion tour with a warm-up concert before five-thousand fans in Glens Falls, New York. The tour's official opening was two nights later in Toronto, where the Who had wound up their so-called farewell tour in 1982. The Who played in 36 stadiums during their reunion tour, and also staged charity performances of "Tommy" in Los Angeles and New York.
Also in 1989, the New Kids on the Block released their future #1 hit single "Hangin' Tough."

In 1990, jazz and big band singer June Christy, who rose to fame with the Stan Kenton Orchestra in the 1940's, died in Los Angeles of kidney failure. She was 64.
Also in 1990, Little Richard was on hand to help unveil his new star on the Hollywood Walk Of Fame.
In 1994, Britain's high court ruled that George Michael could not get out of his 12-million-dollar contract with Sony. The judge said the contract was "reasonable and fair," and was not a restraint of trade.
In 1995, Moscow concerts by Bon Jovi and Rod Stewart were cancelled. A Russian news agency said so many Moscow police were on anti-terrorist duty following an attack by Chechen rebels in southern Russia, there weren't enough left for security duties at the concerts.
Also in 1995, police in Albany, New York, arrested at least 50 people in a disturbance outside a Grateful Dead concert. The trouble began when police tried to chase away vendors. Three officers were hurt.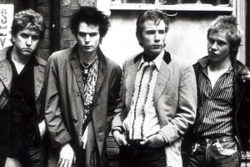 In 1996, the Sex Pistols performed together for the first time in 18 years before 15-thousand fans in Helsinki. Lead singer Johnny Rotten, feeling the crowd was too subdued, shouted "I can't hear you." The audience responded with a shower of bottles, one of which struck Rotten. The show has halted briefly while the emcee pleaded for calm.
In 1997, Grammy-nominated rhythm-and-blues singer Arthur Prysock, known for his deep, sultry voice on songs like "Teach Me Tonight," died at the age of 74.
In 1998, Bobby Brown was arrested on charges of sexual battery after an incident at the Beverly Hills Hilton Hotel.
Also in 1998, Master P was at No.1 on the Billboard album chart with 'MP Da Last Don.'
In 2001 at noon, Victoria's CKXM FM 91.3 switched from a country station to modern rock under a new name "The [email protected] FM."



The station had been struggling with ratings since signing on the air in 1995.  It moved from AM 1200 to FM 91.3 in Feb. 2000 and in that time had gone from country to country-crossover back to country on June 4.
On July 5 the call letters were changed to CJZN FM.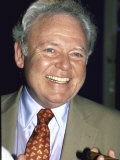 Also in 2001, actor Carroll O'Connor, who will be forever remembered as Archie Bunker in TV's All in the Family, and who went on to star in a second series, In the Heat of the Night, died of a heart attack brought on by diabetes, at age 76.
Still in 2001, veteran bluesman John Lee Hooker died of natural causes at age 83. Among his best-known songs was "I'm in the Mood," which earned him a 1990 Grammy for his duet with Bonnie Raitt. Hooker was inducted into the Rock and Roll Hall of Fame in 1991.
Again in 2001, some of Jimi Hendrix' belongings went on the auction block in London. One of the rock legend's guitars went for 133-thousand dollars, while a black pen he used to sign recording contracts went for 88-hundred dollars.
In 2004, "Forbes Celebrity 100" list of who earned the most included the Rolling Stones(#5), Bruce Springsteen (#8 ), The Eagles (#21) and Fleetwood Mac (#28.)  Movie star Mel Gibson was #1.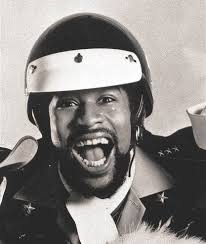 In 2006, former lead singer of 
The Village People
 Victor Willis entered a no contest plea to drug possession charges. After agreeing to enter a drug program he escaped incarceration with a sentence of three years probation.
In 2007, Elton John raised over $215,000 with a rendition of Elvis Presley's "Are You Lonesome Tonight?" at a charity karaoke party held in London.
In 2008, Disturbed were at No.1 on the Billboard album chart with 'Indestructible,' the band's third consecutive No.1.
In 2009,
Vancouver-based actress, director & writer Lorena Gale who appeared in numerous TV series like The X Files, Battlestar Gallactica, Smallville, MANTIS, Neon Rider and The Outer Limits, died following a battle with cancer at age 51.
Also in 2009, The Video of the Year honour for "Gotta Be Somebody" was one of three trophies received by Nickelback at the MuchMusic Video Awards in Toronto.
In 2010, the New York Daily News reported that the Michael Jackson empire had earned a whopping $783 million in the 12 months since his death. Ironically his earnings in death were a far cry from the financial struggles he faced late in his life.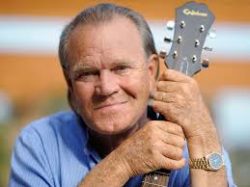 In 2011, People magazine reported that 75-year-old 
Glen Campbell
 had been diagnosed with Alzheimer's disease. "I still love making music," said Campbell. "And I still love performing for my fans. I'd like to thank them for sticking with me through thick and thin."
.
In 2012, composer and lyricist Richard Adler, who won Tony Awards for co-writing the songs for such hit musicals as "The Pajama Game" and "Damn Yankees," died at age 90. His hit songs include Rags To Riches, Heart, Everybody Loves A Lover, Hey There, Steam Heat, Hernando's Hideaway, and Whatever Lola Wants.
Also in 2012, the Black Keys filed lawsuits in L.A. against Home Depot and Yum! Brands Inc., parent company of Pizza Hut, over unauthorized use of their songs in commercials. They alleged that Home Depot played "Lonely Boy" to promote power tools, and that "Gold On The Ceiling" was featured in a Cheesy Bites pizza ad.
 In 2013,
 Mercury Theatre-actor turned light comedian and gifted mimic Elliott 'Ted' Reid died of heart failure at age 93. He started on bigtime radio with Orson Welles at age 15, and for the next 70 years portrayed hundreds of characters in film, on radio and on TV, most notably the 'Design for Living' 1958 episode of Alfred Hitchcock Presents, written by Ray Bradbury.
In 2014, Jimmy C. Newman, a singer famous for mixing Cajun and country music, and a Grand Ole Opry member since 1956, succumbed to cancer at age 86. In 1954 he joined "The Louisiana Hayride," a radio show broadcast from Shreveport, La., where he performed alongside Elvis Presley, Johnny Horton and others. He joined the Opry two years later, after notching five straight Top 10 country records. 
In 2015, Vancouver radio pioneer Glen Robitaille died in Kamloops at age 97.  From 1934-42 he was a studio operator and announcer at CKWX Vancouver, before embarking on a career as an engineer who installed radio transmitters and station equipment from the Canadian East Coast to Alberta. In 1949 he became an engineer executive at CFPL London, where he remained for the next 35 years.
 Also in 2015, character actor Tony Longo, whose imposing physique helped him land dozens of roles as the big tough guy in film & the TV series Laverne & Shirley, Simon & Simon, Alice, Perfect Strangers, High Tide, Sydney, Las Vegas, Six Feet Under and Monk, died in his sleep after a long battle with congestive heart failure and kidney issues at age 53.
In 2016, New York disc jockey 'Dandy' Dan Daniel, one of the original WMCA 'Good Guys,' who wound up playing oldies on WCBS-FM before retiring in 2002, died a day after a fall in his home at age 81.
In 2017, The Who's Pete Townshend and Roger Daltrey and Queen's Brian May joined a 50-plus lineup to cover Simon & Garfunkel's 1970 ballad "Bridge Over Troubled Water" as part of a charity fundraiser for the victims of London's Grenfell Tower fire which killed 79 people.
In 2018,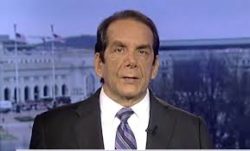 one of Fox News' favorite pundits, columnist Charles Krauthammer of the Washington Post, lost his battle with cancer of the small intestine at age 68.  Much of his audience had remained unaware that the Pulitzer-winning conservative spokesman was confined to a wheelchair since a diving board accident in his early 20's.
In 2019, singer/songwriter Kelly Jay Fordham, a founding member of the Canadian band Crowbar, who helped to co-write the 1971 hit Oh, What A Feeling, the first song to reap the benefits of the Cancon era, died at age 77.
Actor Bernie Kopell (The Love Boat, That Girl) is 88.
Actor Monte Markham (The 2nd Hundred Years, New Perry Mason, Baywatch) is 86.
Actor Ron Ely (Tarzan) is 83.
Actress Mariette Hartley (9-1-1, Goodnight Beantown, Peyton Place, Polaroid spots) is 81.
Comedian Joe Flaherty (SCTV, Police Academy:The Series, Maniac Mansion) is 80.
Musician Ray Davies of The Kinks is 77.
Singer Brenda Holloway is 75.
Actress Meredith Baxter (Family Ties, Family, Bridget Loves Bernie) is 74.
Actor Michael Gross (Family Ties, Tremors, ER) is 74.
Guitarist Joe Molland of Badfinger is 74.
Rock musician Don Airey (Deep Purple) is 73.
Country singer Leon Everette is 73.
Drummer Joey Kramer of Aerosmith is 71.
Guitarist Nils Lofgren is 70.
Actor Michael Bowen (Breaking Bad, Lost) is 68.
Actress Robyn Douglass (Houston Knights, Gallactica 1980) is 68.
Actor Leigh J. McCloskey (Dallas, Santa Barbara) is 66.
Actor Josh Pais (Mrs. Fletcher, Ray Donovan, Law & Order:SVU, Sex&Drugs&Rock&Roll, Law & Order) is 63.
Country singer Kathy Mattea is 62.
Actor Blake Gibbons (General Hospital, Elvis) is 60.
Actor Marc Copage (Julia) is 59.
Actor David Morrissey (The Missing, Extant, The Walking Dead) is 57.
Actress Sammi Davis (Homefront) is 57.
Actor Doug Savant (Desperate Housewives, Melrose Place) is 57.
Country musician Porter Howell of Little Texas is 57.
Actor Michael Dolan (I'll Fly Away, Law & Order) is 56.
Writer/producer/director Lana Wachowski (Sense8) is 56.
Miss America-1989/former Fox News Channel commentator Gretchen Carlson is 55.
Actor Jim Breuer (Sat. Night Live, Motorcity) is 54.
Actress Carrie Preston (True Blood, Happyish, The Good Wife) is 54.
Actor Brandon Douglas (Dr. Quinn Medicine Woman, Class of '96, Falcon Crest) is 53.
Actress Paula Irvine (Santa Barbara) is 53.
Country singer Allison Moorer is 49.
Actress Juliette Lewis (Secrets & Lies, Wayward Pines, I Married Dora, A Family for Joe) is 48.
Actress Maggie Siff (Sons of Anarchy, Mad Men) is 47.
Musician Justin Cary (Sixpence None The Richer) is 46.
Actor Nathan Darrow (House of Cards, Gotham, Billions) is 45.
Guitarist Mike Einziger of Incubus is 45.
Calgary-born (Vancouver-raised) actress Erica Durance (Supergirl, Saving Hope, Smallville) is 43.
Hamilton Ont.-born actor Luke Kirby (Rectify, Cra$h & Burn) is 43. 
Actor Chris Pratt (Parks & Recreation, Everwood) is 42.
Actress Preeya Kalidas (EastEnders) is 41.
Singer Brandon Flowers of The Killers is 40.
Actor Benjamin Walker (The Missionary, Westward) is 39.
Actor Jussie Smollett (Empire, On Our Own, Cro) is 39.
Actor Michael Malarkey (The Vampire Diaries, Project Blue Book, The Oath) is 38.
Singer Kris Allen (American Idol) is 36.
Singer Lana Del Ray is 36.
Actor Jascha Washington (Da Boom Crew, Frenemies) is 32.
Actress Finn Atkins (EastEnders) is 32.
Bassist Chandler Baldwin of LANCO is 29.
Montreal-born actress Kalinka Petrie (Letterkenny, District 31, Tactik|) is 27.
Canadian-born actress Sarah Dugdale (The Hollow, Sorority Murder, Stolen Daughter, Sugar Babies) is 26. 
Actress Annalisa Cochrane (The Young & the Restless) is 25.
Singer Rebecca Black is 24.
Actress Samantha Mahurin (The Young & the Restless) is 22.
Chart Toppers – June 21
1944
Long Ago and Far Away – Helen Forrest & Dick Haymes
I'll Be Seing You – The Tommy Dorsey Orchestra (vocal: Frank Sinatra)
I'll Get By – The Harry James Orchestra (vocal: Dick Haymes)
Straighten Up and Fly Right – King Cole Trio
1953
Song from Moulin Rouge – The Percy Faith Orchestra
April in Portugal – The Les Baxter Orchestra
I'm Walking Behind You – Eddie Fisher
Take These Chains from My Heart – Hank Williams
1962
I Can't Stop Loving You – Ray Charles
It Keeps Right on a-Hurtin' – Johnny Tillotson
(The Man Who Shot) Liberty Valance – Gene Pitney
She Thinks I Still Care – George Jones
1971
It's Too Late/I Feel the Earth Move – Carole King
Rainy Days and Mondays – Carpenters
Treat Her Like a Lady – Cornelius Brothers & Sister Rose
When You're Hot, You're Hot – Jerry Reed
1980
Funkytown – Lipps, Inc.
Coming Up – Paul McCartney & Wings
Biggest Part of Me – Ambrosia
One Day at a Time – Cristy Lane
1989
I'll Be Loving You (Forever) – New Kids on the Block
Satisfied – Richard Marx
Buffalo Stance – Neneh Cherry
Love Out Loud – Earl Thomas Conley
1998
The Boy Is Mine – Brandy & Monica
Uninvited – Alanis Morissette
Ray of Light – Madonna
I Just Want to Dance With You – George Strait
2007
Summer Love – Justin Timberlake
Umbrella – Rihanna featuring Jay-Z
Makes Me Wonder – Maroon 5
Moments – Emerson Drive
Today in Broadcast History compiled by Ron Robinson