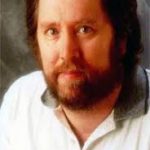 Courtesy of…
by David Bray
June 10, 2021
COVID continues to impact radio revenues across Canada. In addition, there have been a variety of issues concerning diary markets. Let's see if we can find some good news in the latest PPM radio ratings released yesterday. The new PPM release from Numeris completes the thirteen-week period covering March 1 to May 30, 2021. Once again, all listening for this period occurred during the COVID-19 pandemic, sometimes yielding unusual results.
Let's look at the five PPM markets.
Vancouver: CKNW grabs the #1 spot for A12+ with a 13.3% share of hours tuned (down from 13.9%).  Jumping up to take the top spot for F25-54 was Z95.3 posting a 12.2% share (up from 11.3%). FOX holds the lead for M25-54 listeners, delivering a 12.1 % share (up from 11.2 %).  The FOX is also well out in front for M18-34 with a 20.0 % share of hrs. tuned (down from 25.8 %). When it comes to Females 18-34, 104.3 The Breeze is #1 with a 19.1% share.
Edmonton:  UP 99.3 sweeps in to take #1 with A12+, posting a 9.2% share of hours tuned (up from 8.4% in the last book). NOW! Radio holds top spot for F25-54, delivering a 13.6% share (down from 13.9 %). Sonic tops the list for M25-54 with an 11.9 % share (up from 11.7%). For M18-34, Sonic leads the way posting a 20.8% (down from 21.5%). NOW led with F18-34 delivering a 17.9% (down from 22.8%).
Calgary: CBC Radio One leads the way for A12+ with a 19.9% (up from 20.8%). 101.5 Today Radio is popular with females, taking #1 spot for F25-54 delivering a 10.1% share (down from 11.8%).  For M25-54, X92.9 rules with a 9.5% (down from 9.9%). 101.5 Today Radio takes top spot for M18-34 delivering a 17.9%. Country 105 steps out front for F18-34 posting a 12.9%
Read about the Toronto and Montreal markets, plus Graphs HERE