ON THIS DAY in 1901
iconic radio writer/producer Carleton E. Morse was born in smalltown Louisiana. He is best remembered for his creation of the NBC radio serial 'One Man's Family,' which debuted in 1932 and ran until 1959 as one of the most popular and long-running radio soap operas of all time. He also was responsible for the evening action radio serial 'I Love a Mystery', considered by students of OTR to be the polar opposite of 'Family.' A radio legend, Morse died May 24 1993 at age 91.
In 1917, broadcast journalist Charles Collingwood was born in Three Rivers Michigan.


As a protege of Edward R. Murrow he was a top-level CBS news correspondent from WWII through Viet Nam. He went on to become chief correspondent of CBS and host of its "Eyewitness to History" TV series. He took over hosting of Murrow's live celebrity interview show "Person to Person" for the final two years of the series (1959-61). Retiring from CBS in 1982, he died from cancer Oct 3, 1985 at age 68.
In 1924, actor Dennis Weaver (below) was born in Joplin Missouri. He rose to stardom as Chester on TV's Gunsmoke, then went on to have feature roles in McCloud, Emerald Point NAS, Lonesome Dove:The Series, Pearl, Centennial, Stone & Wildfire.  He died of complications from cancer Feb 24, 2006 at age 81.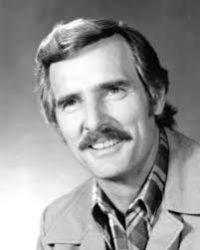 In 1934, the Dorsey Brothers, Tommy and Jimmy, recorded Annie's Cousin Fanny on the Brunswick label. The track featured trombonist Glenn Miller, who also vocalized on the tune.
In 1942, Capitol Record Co. opened for business in Hollywood. Co-owner Glenn Wallichs came up with the idea that he could send new records to influential radio announcers all around the U.S. and, maybe, add to the chances that stations would play the records. The practice would soon become common among most record labels.
In 1943, the audience-participation show Ladies Be Seated was heard for the first time on the Blue network.  Two years later Johnny Olsen & his wife took over the daytime program, enroute to his becoming the legendary prototype for TV quiz show announcers.
In 1944, "Leonidas Witherall" was first broadcast on the Mutual Broadcasting System, and played weekly for 11 months. Witherall was a bearded detective who was the spitting image of William Shakespeare.

In 1949, "Cavalcade of Stars" debuted on the DuMont TV Network; Jackie Gleason was made host in 1950.
In 1955, the "Mickey Rooney Show" was aired on NBC-TV for the last time.
In 1958, the No. 1 Billboard Pop Hit was "The Purple People Eater," by Sheb Wooley. Wooley played Peter Nolan on TV's "Rawhide." He also recorded comic recordings under the name Ben Colder and wrote the "Hee Haw" theme song.

In 1962, legendary radio sportscaster Clem McCarthy died at age 79. McCarthy was the first to announce the running of the Kentucky Derby back in 1928 and called every Derby through 1950. He also announced early boxing matches for NBC radio.
Also in 1962, The Beatles signed their first record contract with EMI to produce a series of demos. The group would still have to pass an audition to get signed to make actual records.
In 1963, "Pop Go the Beatles" was first broadcast on BBC radio.
Also in 1963, The Searchers released their debut single "Sweets For My Sweet" in the UK.  It had been a hit for the Drifters two years earlier.
In 1964, the Beatles "World Tour" began in Copenhagen Denmark.
In 1965, the Rolling Stones released "(Can't Get No) Satisfaction."
In 1966, Janis Joplin arrived in San Francisco at the invitation of Big Brother and the Holding Company, who wanted her to become their new lead singer.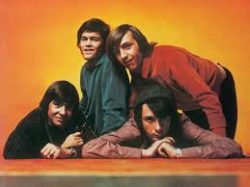 In 1967, "The Monkees" T-V show won an Emmy award for outstanding comedy series.
Also in 1967, The Young Rascals headlined CBS-TV's Ed Sullivan Show, singing "A Girl Like You" & "Groovin'."  Also appearing were singer Nancy Ames and the Harry James Orchestra, and comedian Rodney Dangerfield.
In 1970, Elvis Presley began five days of recording at RCA's studio B in Nashville, starting each day at 6pm and working until dawn.
In 1971, ABC-TV's "Bobby Sherman TV Special" aired, featuring guest performers The 5th Dimension. It had been taped three weeks earlier.
In 1972, Pink Floyd started to record their next album, tentatively titled "Eclipse," at Abbey Road Studios in London. The album was eventually released as "Dark Side of the Moon."
In 1973, Murray Wilson, father of three of the Beach Boys, suffered a fatal heart attack at age 55. He managed the band and negotiated their first contract with Capitol Records in 1962. Brian, Carl and Dennis Wilson later accused their father of verbal and physical abuse; Brian and Dennis harbored such resentment they did not attend the funeral.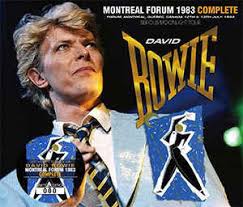 In 1974, David Bowie kicked off his 73 date Diamond Dogs Tour at the Forum in Montreal. He played Ottawa the following night, and Toronto the night after that.
In 1975, The Rolling Stones became the first rock band to receive royalties for sales of their records in Russia.
In 1976, radio station CBK-540 Watrous, Sask. lost its transmitter tower in a severe wind storm. The 50 KW station, built in 1939 to serve both Regina and Saskatoon, was off the air for several days. Because of its clear channel frequency it had often been heard after dark coast to coast.
In 1977, the first personal computer, Apple II went on sale.
In 1979, U.S. President Jimmy Carter hosted Chuck Berry, who played a concert for the First Family and several hundred guests on thelawns of the White House.
Also in 1979, the No. 1 Billboard Pop Hit was "Love You Inside Out," by The Bee Gees.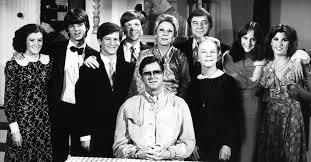 In 1981, the final original episode of "The Waltons" aired on CBS TV.  Six TV movies followed between 1982 and 1997.
In 1983, Canadian folk singer Stan Rogers was one of 19 Canadians killed as Air Canada DC-9, flying from Texas to Toronto, caught fire and made an emergency landing at Cincinnati. 23 of 46 passengers and crew died from smoke and flames due to a fire caused by smoking in a washroom.
In 1984, Bruce Springsteen released the album, 'Born In The USA', which went on to top the Billboard chart for 7 weeks and spawn 7 Top 10 singles.
Also in 1984, Tina Turner released the single "What's Love Got To Do With It?" while Sheila E. released the album "The Glamorous Life."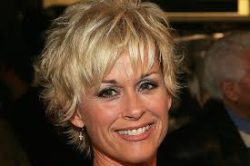 Still in 1984, Lorrie Morgan joined the Grand Ole Opry.
In 1986, the first of six Amnesty International shows was held in San Francisco. A crowd of 14-thousand turned out to hear Bryan Adams, Sting, U-2 and Peter Gabriel.
Also in 1986, a Los Angeles judge ordered the producers of the "Beatlemania" stage show and movie to pay Apple Corps Limited, the Beatles' record and holding company, 10 million dollars. The judge ruled the show's primary purpose was to exploit commercially the Beatles' popularity. "Beatlemania" featured four Beatle lookalikes who performed the group's biggest hits.
In 1988, Tracy Chapman went to No.1 on the Billboard chart with her self-titled debut album.
In 1990, punk rock singer Stiv Bators of the Dead Boys and The Lords of the New Church died after being hit by a taxi in Paris, France. Bators had been out drinking when he was hit by a cab while crossing the road.
In 1991, British police seized 23-thousand copies of an album (Efil4zaggin) by American rappers N-W-A. A warrant had been issued under the Obscene Publications Act. But a judge cleared the album for release five months later.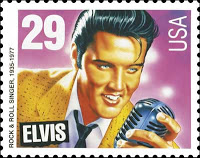 In 1992, the "young Elvis" stamp beat out the "Vegas Elvis" stamp in a contest conducted by the US Postal Service. More than a million votes were tallied.
Also in 1992, Smokey Robinson's half sister, Rose Ella Jones filed a suit against Smokey claiming she had been cheated out of royalty payments from songs written during the 1980's.
In 1993, Kurt Cobain was arrested after a dispute at his house in Seattle; the disagreement allegedly concerned the Nirvana's guitarist's collection of firearms.
In 1994, Derek (Lek) Leckenby, the lead guitarist with Herman's Hermits, died in Manchester, England of cancer. He was 48. The group had such '60s hits as "Mrs. Brown You've Got a Lovely Daughter" and "I'm Henry the eighth, I Am."  Leckenby performed with the group until a month before his death.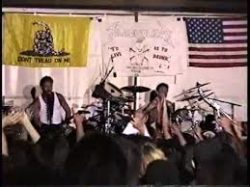 In 1996, a show by Metallica in the parking lot of Tower Records in San Jose, California as their "Loaf" album was released, drew 10-thousand fans. The resulting traffic jam and overworked police officers left the record store, the promoter and the band's record company facing charges of disturbing the peace, obstructing traffic and failure to get a permit.
In 1997, Ronnie Lane, bass guitarist and co-founder of the British group Small Faces, died of multiple sclerosis at his Colorado home. He was 51.
Also in 1997, the body of singer Jeff Buckley was pulled from the Mississippi River in Memphis, six days after he jumped into the city's harbour. Buckley, who was 30, was in Memphis to record an album for Columbia. His father, folk singer Tim Buckley, died at 28 of a drug overdose in 1975.
Still in 1997, actor Matthew Perry of TV's Friends entered a drug rehabilitation program for addiction to prescription painkillers.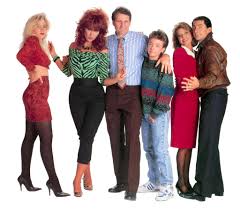 Again in 1997, the final episode of "Married With Children" aired on FOX.
In 1998, Angel South, lead guitarist for the '70s jazz-rock band Chase, died in Placerville, California of prostate cancer. He was 55. South played on the band's debut album in 1971, which featured the hit single "Get It On."
Also in 1998, Ray Charles celebrated his 50th year in the music industry by performing with an all-star reunion band at the 15th annual Chicago Blues Festival in Grant Park.
Still in 1998, legendary composers George and Ira Gershwin posthumously were awarded a star on the Hollywood Walk of Fame.
Again in 1998, Brooks & Dunn, Reba McEntire and the pop group Hanson teamed up to benefit Children's Miracle Network hospitals. The entertainers gave a private concert, which was shown via satellite on TV screens in over 1,200 Wal-Mart electronics departments and broadcast in stores over "Wal-Mart Radio."

In 1999, country singer Tim McGraw and more than 400 listeners are forced to evacuate his charity concert at the 7th House in Pontiac, Mich., after a woman uses pepper spray against a man she claims groped her. McGraw fell to his knees, choking, in mid-song, and frightened audience members fled the hall, coughing and holding shirts over their faces.
In 2000, Eminem started a eight-week run at No.1 on the Billboard album chart with his debut release 'The Marshall Mathers LP'.
In 2001, folksinger/songwriter John Hartford lost his lengthy battle with non-Hodgkin's lymphoma at age 63. He had been a Grammy winner in three different decades with compositions such as "Gentle On My Mind."
In 2002, George Michael was jeered and heckled by the audience of a CNN news show as he took part in a phone interview. George was defending the content of the video for his new single 'Shoot The Dog' in which US President George Bush was shown in bed with UK Prime Minister Tony Blair.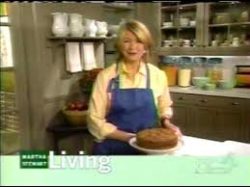 In 2003, TV hostess and homemaking maven Martha Stewart was indicted on federal charges of illegally using privileged information and obstructing an investigation. After a trial she would later serve 5 months prison time.
In 2004, American Idol winner Fantasia was at No.1 on the US singles chart with 'I Believe.' The first time in US chart history a debut single topped the Billboard Hot 100 chart.
Also in 2004, Creed announced their breakup, due to a widening gap between singer Scott Stapp and the rest of the band.
In 2006, Orson went to No.1 on the UK album chart with 'Bright Idea,' the US band's debut album.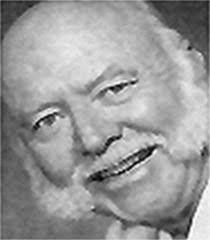 In 2007, sound effects genius Ray Erlenborn, a former child vaudeville singer and silent film actor whose career in the CBS sound department spanned the late 1930s on radio to the late 70's on television, died at age 92.
Also in 2007, R&B singer Freddie Scott (Are You Lonely For Me, Hey Girl) died at the age of 74.
In 2008, the United Kingdom and Canada became the first countries where people could buy or rent films at the iTunes Store.
In 2009, Aerosmith were the subject of A&E's Biography series, featuring conversations with guitarists Brad Whitford and Joe Perry, and the group's ex-manager Tim Collins. But Steven Tyler declined to participate.
In 2010, Himan Brown, who created immensely popular radio dramas like "Inner Sanctum Mysteries," "CBS Mystery Theatre," "The Adventures of the Thin Man" and "Dick Tracy," employing an arsenal of beguiling sound effects that terrified or tickled the listeners, died at his home in Manhattan at age 99.
Also in 2010, the Canadian band Rush warned Kentucky Republican Senate candidate Rand Paul to stop using "Spirit Of Radio" at rallies and on web ads, since he neglected to ask permission. Said a Rush attorney, "This is not a political issue – this is a copyright issue."

In 2011, the 5000-square foot suburban Nashville home of Trace Adkins was gutted, after a fire started in the garage and spread to the attic. No one was hurt, but little was saved.
In 2012, Herb Reed, bass singer and last surviving original member of doo-wop group The Platters, died of complications from heart disease aged 83. The Platters scored four No.1's in the late 50's: The Great Pretender, My Prayer, Twilight Time and Smoke Gets in Your Eyes. Reed is credited with coming up with the group's name – taken from disc jockeys who referred to their records as "platters".
In 2013,  Jim Sundquist, half of the Fendermen, the one-hit wonders behind the Mule Skinner Blues (1960), succumbed at home to cancer at age 75.
In 2014, the Rolling Stones performed in Israel for the very first time, before a Tel Aviv crowd of 40,000.
In 2015, Jack White of White Stripes was inducted into Nashville's Music City Hall of Fame.
In 2016, Ontario-born Canadian teen idol of the 1960's Bobby Curtola died at age 73.  He made his mark internationally in 1962 with the singles Fortune Teller and Aladdin, and in 1997 was named to the Order of Canada.
In 2017,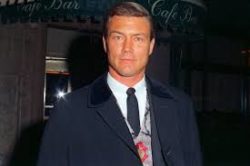 Roger Smith, the suave leading man of television who starred on the popular 1950s ABC private eye series 77 Sunset Strip before a neuromuscular disease ended his acting career in his 30s, died at age 84.  He had recently celebrated 50 years of marriage to film star Ann-Margret.
In 2018, actress Georgann Johnson, who early in her career had a continuing role in TV's Mr. Peepers and several soaps, then in the 90's played mothers of the title character on both The Trials of Rosie O'Neill and Dr. Quinn Medicine Woman, died at age 91.
In 2019, afternoon hosts at Vancouver's 102.7 The Peak FM Casey Jo Loos and James Sutton were suddenly let go.  Sutton was also the Music Director at the Jim Pattison station.
Also in 2019, professional sports gambler James Holzhauer had his 32 game winning streak on Jeopardy ended.
Today's Birthdays
Sex therapist/TV celebrity Dr. Ruth Westheimer is 93.
Actor Bruce Dern (Mr. Mercedes, Big Love, Space) is 85.
Singer/actress Michelle Phillips (Knots Landing, Beverly Hills 90210, Malibu Shores) is 77.
Musician Roger Ball is 77.
Jazz saxophonist Anthony Braxton is 76.
Ex-ABC journalist Bettina Gregory is 75.
Late night radio host George Noory (Coast to Coast) is 71.
Ontario-born actor Derek McGrath (Doc, Little Mosque on the Prairie) is 70.
Bassist Danny Brown of The Fixx is 70.
Actor Parker Stevenson (Hardy Boys, Melrose Place, Baywatch) is 69.
Actress Carlene Watkins (It's Not Easy, Mary, Bob) is 69.
Actor/narrator Keith David (Enlisted, The Job, The Bible, Ken Burns' films) is 65.
Blues musician Tinsley Ellis is 64.
Actor Eddie Velez (General Hospital, A-Team, Live Shot) is 63.
Actress Julie White (Grace Under Fire, Six Feet Under) is 60.
Singer El DeBarge is 60.
Actress Lindsay Frost (Crossing Jordan, As the World Turns, Birdland, Bird) is 59.
Actor Sean Pertwee (Gotham) is 57.
Actor Scott Wolf (The Night Shift, Perception, V, Everwood, Party of Five) is 53.
R&B singer Al B. Sure! is 53.
Actor/voicist Rob Huebel (Bob's Burgers, Do You Want to See a Dead Body?, Transparent, Children's Hospital, Burning Love) is 52.
Comedian/actor/voicist  Horatio Sanz (Great News, Murder Police, Big Lake, Sat. Night Live) is 52.
Actor Noah Wyle  (The Red Line, The Librarians, Falling Skies, ER) is 50.
Actor James Callis (Battlestar Galactica, Eureka) is 50.
Actor Gary Weeks (Burn Notice, Wicked Wicked Games, Days of Our Lives) is 49.
Actress Michele Hicks (Mr. Robot, Public Morals, The Shield) is 48.
Bassist Stefan Lessard of The Dave Matthews Band is 47.
Comedian Horatio Sanz (Filmore!) is 47.
Actor Theo Rossi (Luke Cage, Sons of Anarchy) is 46.
UK actor/comedian Russell Brand is 46.
Actor Theo Rossi (Sons of Anarchy) is 46.
Actress Angelina Jolie (George Wallace, Gia) is 46.
Montreal-born actor Tim Rozon (Wynonna Earp, Schitt's Creek, Instant Star) is 45.
Alt-country singer Kasey Chambers is 45.
Actor Josh McDermitt (The Walking Dead,  Retired at 35) is 43.
Actor Robin Lord Taylor (Gotham) is 43.
Actress Erica Piccininni (Hart of Dixie) is 42.
Toronto-born actress Rebecca Henderson (Westworld) is 41.
Bassist JoJo Garza of Los Lonely Boys is 41.
Actor/voicist T.J. Miller (Silicon Valley, DreamWorks Dragons) is 40.
Ontario-born singer/actress Melissa Molinaro (Jersey Shore Shark Attack) is 39.
Actress Kate Albrecht (Entourage) is 38.
Actress Jillian Murray (Code Black) is 37.
Actress Oona Chaplin (Game of Thrones) is 35.
Toronto-born actor Shane Kippel (Degrassi: the Next Generation) is 35.
Rock drummer Zac Farro is 31.
Actress Kathryn Prescott (Reign, Skins) is 30.
Actress Jordan Hinson (Eureka) is 30.
Toronto-born actress Annie Clark (Degrassi: The Next Generation) is 29.
Actress Taylor Ann Thompson (The Kicks) is 19.
Actress Mackenzie Ziegler (Total Eclipse) is 17.
Chart Toppers – June 4
1945
Laura – The Woody Herman Orchestra
Dream – The Pied Pipers
Sentimental Journey – The Les Brown Orchestra (vocal: Doris Day)
At Mail Call Today – Gene Autry
1954
Little Things Mean a Lot – Kitty Kallen
Three Coins in the Fountain – The Four Aces
The Happy Wanderer – Frank Weir
I Really Don't Want to Know – Eddy Arnold
1963
It's My Party – Lesley Gore
I Love You Because – Al Martino
Da Doo Ron Ron – The Crystals
Act Naturally – Buck Owens
1972
I'll Take You There – The Staple Singers
The Candy Man – Sammy Davis, Jr.
Sylvia's Mother – Dr. Hook & The Medicine Show
The Happiest Girl in the Whole U.S.A. – Donna Fargo
1981
Bette Davis Eyes – Kim Carnes
Being with You – Smokey Robinson
Stars on 45 medley – Stars on 45
Elvira – The Oak Ridge Boys
1990
Vogue – Madonna
Hold On – Wilson Phillips
Alright – Janet Jackson
I've Cried My Last Tear for You – Ricky Van Shelton
1999
Livin' La Vida Loca – Ricky Martin
That Don't Impress Me Much – Shania Twain
I Want It That Way – Backstreet Boys
Please Remember Me – Tim McGraw
2008
Bleeding Love – Leona Lewis
Love in This Club – Usher featuring Young Jeezy
No Air – Jordin Sparks featuring Chris Brown
I'm Still a Guy – Brad Pais
Today in Broadcast History compiled by Ron Robinson