ON THIS DAY in 1890
actor Frank Morgan was born Francis Wuppermann in New York City.


The jovial, somewhat flamboyant Morgan had a successful radio career on Maxwell House Coffee Time in which he was notorious for tall tales that stretched human credulity, to the weekly exasperation of host John Conte. Morgan shared the program for years with Fanny Brice's Baby Snooks.  He is best remembered today as The Wizard of Oz in the 1939 film classic.   He died after a heart attack Sept. 18, 1949 at age 59.
In 1921, musician Nelson Riddle was born in Oradell New Jersey.  He became one of the most admired and versatile arranger/composers of the post-war era, with major radio, television, film, and recording successes to his credit. Some of his best work was in backing Frank Sinatra, Dean Martin, Judy Garland, Peggy Lee & Nat Cole on Capitol records.  He died of liver ailments Oct 6, 1985 at age 64.
In 1922, actress (Beatrice) Joan Caulfield was born in West Orange New Jersey. She is best remembered as Liz Cooper (the role created on radio by Lucille Ball) in TV's My Favorite Husband.  She died two weeks after cancer surgery June 18, 1991 at age 69.
In 1923, the first seeds of the CBC were sown as Canadian National Railways formed the CNR Radio Department under W.D. Robb.   By 1936 the CNR's radio stations, including CNRV Vancouver, would form the nucleus of the CBC.

In 1926, actress Marilyn Monroe was born Norma Jean Baker Mortenson in Los Angeles.  Probably THE star of all female movie stars, she never worked on any TV projects, and apparently only guested as herself on the Jack Benny TV show. On network radio she did a bit of light dramatic work, and is fondly recalled sparring verbally with Charlie McCarthy, the famous wooden creation of ventriloquist Edgar Bergen. You can hear their "wedding"  from the Bergen radio show  HERE (click on #25).  Ms. Monroe died of a drug overdose Aug 5, 1962 at age 36.
Also in 1926, actor/producer Andy Griffith was born in Mount Airy, North Carolina.  After beginning his career on Broadway, and starring in Elia Kazan's film A Face in the Crowd (1957), he achieved widespread fame on the small screen as the star of the 1960–1968 situation comedy The Andy Griffith Show, and the 1986–1995 legal drama Matlock.  He suffered a fatal heart attack July 7, 2012, at age 86.

In 1928, comedian Bob Monkhouse was born in Kent England. One of British TV's most popular performers with a career that spanned four decades, funnyman Bob Monkhouse started off as a radio writer & comic and became a hit quiz & variety TV host.  He died of prostate cancer Dec. 29 2003, at age 75.
In 1930, actor Pat Corley was born in Dallas.  Best known as Phil the bartender on TV's Murphy Brown, he also had recurring roles on Bay City Blues, Hill St. Blues, He's the Mayor, Robert Kennedy & his Times, Roots,  & Fresno.  He died of congestive heart failure Sept. 11 2006, at age 76.
In 1936, the NBC Blue network's Lux Radio Theater moved from New York City to Hollywood. On the first show from Tinseltown, program host and "producer" Cecil B. DeMille introduced Clark Gable and Marlene Dietrich in The Legionnaire and the Lady. It attracted a remarkable (for the era) listening audience of 40 million.

In 1938, the caped super-hero who would become a sensation on radio & TV was born in a comic book. Toronto-born cartoonist Joe Shuster teamed up with Jerry Siegel to create Superman, who made his first appearance in Action Comics. The cost of issue #1 (above) was 10 cents (collectors will pay almost $100,000 today).
In 1939, actor Cleavon (Jake) Little was born in Chikasha Oklahoma. The Tony & Emmy Award winner appeared on TV over almost 30 years, with recurring roles in Dear John, Bagdad Cafe, True Colors, Temperatures Rising, Felony Squad & Another World.  He died of colon cancer Oct 22, 1992 at age 53.
Also in 1939, the 1st televised heavyweight boxing match, at least a decade before TV became a major influence, featured Max Baer vs Lou Nova.
In 1948, blues singer Sonny Boy Williamson was killed during a robbery in Chicago. He was only 34. The first of two singers to perform under that name, Williamson was a major influence on later blues harp players, such as Little Walter and Junior Wells.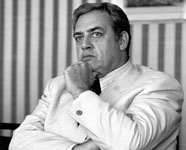 In 1953, "The Mask of Medusa," on ABC-TV's Twilight Theater, featured the network-TV acting debut of New Westminster's Raymond Burr. He later became the star of Perry Mason and Ironside.
In 1955, Patsy Cline had her first recording session, at Owen Bradley's Studio in Nashville. "A Church, A Courtroom And Then Goodbye"/"Honky-Tonk Merry-Go-Round" became her first single, released the following month on Coral Records.
In 1957, NBC featured Ricky Nelson as one of its "Five Stars For Springtime" on the TV special of the same name, along with Patti Page, Nat "King" Cole, Gordon MacRae, and Andy Williams.
Also in 1957, Sam Cooke was in Los Angeles at his first professional recording session which would produce his first and only #1 single "You Send Me." It was the first single released by the new Keen label.
In 1958, after years of using kinescope films to serve the far reaches of the network, CBC-TV finally initiated Canada-wide television broadcasts.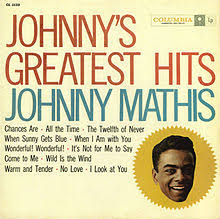 In 1959, celebrating a solid year at the top of the album charts was Johnny's Greatest Hits (Johnny Mathis) on Columbia Records. The LP stayed for several more years at or near the top of the album charts. It became the all-time album leader at 490 weeks.
Also in 1959, 'The Battle Of New Orleans' by Johnny Horton went to No.1 on both the Country and Pop charts, where it would stay for two months.  Horton later won a Grammy Award for the song.
Still in 1959, at the RCA VIctor studios in Nashville the folksinging trio The Browns recorded their future #1 hit "The Three Bells (Les Trois Cloches)."  It is considered the first example of the "Nashville Sound" to reach the top of the pop charts.
Again in 1959, the Kingston Trio were at the Capitol Tower in Hollywood to record a future signature song, "A Worried Man."
In 1960, CHEK-TV Victoria celebrated its 3-and-a-half-year birthday by increasing power to 100,000 watts, from a new transmitter site on Saturna Island.
In 1961, there was a new sound on US airwaves.  FM multiplex stereo broadcasting was enjoyed by FM listeners in Schenectady, Los Angeles and Chicago, on the first day it was authorized by the FCC.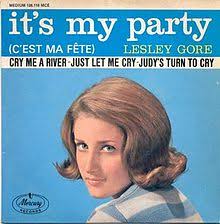 In 1963, Lesley Gore started a two week run at No.1 on the Billboard singles chart with the Quincy Jones (then a staff producer for Mercury Records) produced 'It's My Party.'
In 1964, the Rolling Stones arrived in New York to begin their first American tour. Their first date was at a high school stadium in Lynn, Massachusetts. The Stones also stopped in Chicago to record at the Chess studios, but a riot broke out when they tried to hold a news conference.
Also in 1964, looking to be discovered, 18-year old Dolly Parton moved some 200 miles west to Nashville, one day after she graduated high school in the Knoxville area.
Still in 1964, The Beatles recorded "Matchbox," "I'll Cry Instead," "Slow Down," and "I'll Be Back" at the Abbey Road studios in London.
In 1965, Penticton radio station CKOK FM 97.1 signed on with effective radiated power of 1800 watts.
In 1966, Toronto's CFTO became Canada's first private TV station to be equipped with studio colour cameras, and transmitted its first programming in colour.
Also in 1966, the final episode of "The Dick Van Dyke Show" aired on CBS-TV, completing a highly successful 5 year run.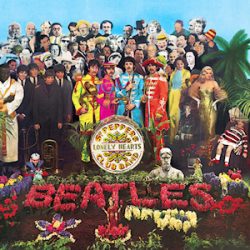 In 1967, the Beatles' landmark concept album, "Sergeant Pepper's Lonely Hearts Club Band," was released in Britain — two days before its North American release. The album took 700 hours over three months to record, with a then state-of-the-art four-track recorder used to build each song layer by layer. The album is estimated to have sold more than 15-million copies, and stayed on the Billboard chart for 113 weeks.
In 1968, Simon & Garfunkel reached the top of the U-S charts with "Mrs. Robinson," a song featured in the soundtrack of the film "The Graduate." The song won a Grammy Award for the Best Contemporary Pop Performance by a Vocal Duo or Group.
Also in 1968, the Rolling Stones released "Jumpin' Jack Flash" in North America, a week after its release in Britain.
In 1969, the ban on advertising tobacco on Canadian radio and TV came into effect.
Also in 1969, during their Montreal bed-in, John Lennon and Yoko Ono recorded "Give Peace a Chance" with Tommy and Dick Smothers, Derek Taylor, Murray the K and Timothy Leary. "All we are saying is give peace a chance."
In 1970, at the Columbia studios in New York Bob Dylan began five straight days of recording for his 11th studio album "New Morning."  Tracks taped the first day include "The Ballad Of Ira Hayes" and "Sara Jane."
Also in 1970, Black Sabbath released their self-titled debut album in the U.S. It had been issued in Britain 3½ months earlier.

In 1971, the CBS/CBC Sunday night TV showcase which drew families together for 22 years, the Ed Sullivan Show aired for its final time.
Also in 1971, Elvis Presley's birthplace — a two-room home in Tupelo, Mississippi — was opened to the public… at a price.
Still in 1971, the band Chicago began a five-night engagement at London's Royal Albert Hall.
In 1972, at the Abbey Road Studios in London, Pink Floyd began work on their landmark LP "Dark Side Of The Moon."
In 1973, Robert Wyatt, the former drummer for the British progressive rock band Soft Machine, was paralyzed after falling, drunk, from a 4th-storey window during a party.
Also in 1973, Paul McCartney and Wings released their future US #2 single "Live and Let Die."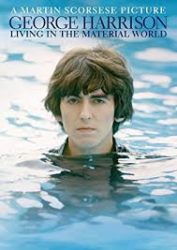 Still in 1973, the George Harrison LP "Living in the Material World" was certified to be a Gold Record.
In 1974, the British weekly music paper the New Musical Express published its list of the 100 Greatest Albums. Voted #3, was the Beach Boys'  "Pet Sounds," #2 was Bob Dylan's "Blonde On Blonde," and the Beatles' "Sgt Pepper's Lonely Hearts Club Band" was chosen #1.
Also in 1974, John Cale, Brian Eno, Kevin Ayers and Nico recorded the live LP "June 1, 1974."
In 1975, guitarist Ron Wood celebrated his 28th birthday by making his debut with the Rolling Stones, replacing Mick Taylor, in Baton Rouge, Louisiana. This was the start of the Stones' biggest-ever U.S. tour, with 45 shows in 26 cities.
In 1977, Billy Joel completed his four-month tour of the U.S. with a concert at Carnegie Hall in New York.

In 1980, Ted Turner's great 'experiment' in 24-hour TV news, the Cable News Network (CNN) began broadcasting.
In 1984, Nate Nelson, lead singer of the doo-wop group the Flamingos, died in Boston after a heart attack at age 52. He was with the group when they recorded their biggest hit, "I Only Have Eyes For You," 25 years earlier. Nelson joined the Platters in 1962.
In 1985, British actor Richard Greene, who starred in TV's Adventures of Robin Hood in the 1950's, suffered cardiac arrest & died at age 67.
Also in 1985, one year after his "Born in the USA" world tour began Bruce Springsteen opened the European leg at Slane Castle in Dublin, Ireland.
In 1990, Mariah Carey made her national TV debut on the "Arsenio Hall Show" performing "Vision of Love."
In 1991, former Temptations member David Ruffin died in Philadelphia of a cocaine overdose at age 50. Ruffin, who had a history of drug problems, was the lead singer on such Temptations hits as "My Girl" and "Ain't Too Proud To Beg."
Also in 1991, Sting appeared on the debut airing of a new Soviet TV rock show, called 'Rock Steady'.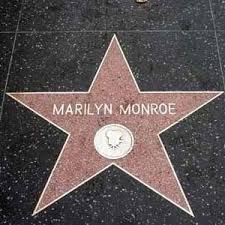 In 1992, Marilyn Monroe's star on the Hollywood Walk of Fame was rededicated in honor of what would have been her 66th birthday.
In 1993, Toronto Top 40 radio station CFTR-680 laid off all its announcers, and repeatedly aired a pre-recorded Top 500 countdown. The 'stunting' continued until 6 a.m. June 7th, when CFTR became Rogers' first All News station.
Also in 1993, against his wishes, Dan Rather was joined by Connie Chung at the anchor desk of "The CBS Evening News."  The experiment ended less than two years later.
In 1994, actress Frances Heflin, who played Mona Kane Tyler on TV's All My Children, died of lung cancer at age 70.
In 1996, jazz musician Don Grolnick, who played with the likes of James Taylor, Roberta Flack, Carly Simon, Bette Midler, Peter Erskine, Dave Holland and Steely Dan, died at the age of 49.
In 1997, Kenny Rogers married his production assistant Wanda Miller (below) at their farm in Athens, Ga. It was the fifth marriage for Rogers, 58, and the second for Miller, 30.

Also in 1997, Bob Dylan was discharged from a Los Angeles hospital after a week of treatment for histoplasmosis, a possibly fatal fungal infection that causes swelling of the pericardium, the sac that surrounds the heart. Dylan told reporters, "I'm just glad to be feeling better. I really thought I'd be seeing Elvis soon."
In 1998, Scott Weiland, lead singer for the Stone Temple Pilots, was charged with heroin possession in New York City. The arrest forced the cancellation of the remaining four dates of Weiland's tour to promote his first solo album, "12 Bar Blues." After pleading guilty, Weiland received a conditional discharge and was ordered back into drug rehab.
In 1999, an 18-year-old Northeastern University dropout Shawn Fanning invented an internet file-sharing program he named Napster.
In 2000, the founder of Vancouver's first multicultural radio station (CJVB), which began operations 28 years earlier, Jan van Bruchem died at age 70.
Also in 2000, Beach Boys co-founder Brian Wilson launched his official Web site with streaming audio feeds of songs from his latest double album, "Live At The Roxy Theater."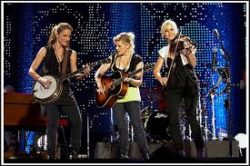 Still in 2000, The Dixie Chicks opened an 85-date tour of North America with a show at the Winnipeg Arena.
In 2003, Staind were at No.1 on the Billboard album chart with '14 Shades Of Gray', the band's second chart topper.
Also in 2003, Slipknot bassist Paul Gray was arrested on drugs and drink-driving charges after gpong through a red light and colliding with a car in his home town of Des Moines, Iowa.
In 2005, Ottawa radio station CIHT HOT 89.9 played host to the wedding of Lynn and Alex from CBS-TV's The Amazing Race 7.
In 2006, in London, Pink Floyd's latter-day lineup reunited onstage when drummer Nick Mason made a surprise appearance during the last of guitarist David Gilmour's solo concerts at Royal Albert Hall. Gilmour, Mason and Floyd keyboardist Rick Wright performed during the encore.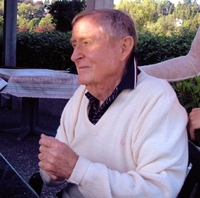 In 2007, British-born CBC Vancouver radio producer Robert Chesterman died at age 75. He is best remembered for his dramatizations of the lives of famous composers, and his conversations with world-class conductors, which were made into a book.
Also in 2007, contemporary musicians recorded their own versions of songs from the Beatles' Sgt. Pepper's album to mark 40 years since it was released. Acts including Oasis, Travis, The Fray, Kaiser Chiefs, Razorlight, Bryan Adams and The Magic Numbers all worked with Geoff Emerick (below) – the engineer in charge of the original 1967 sessions, using the original analog 4-track equipment to demonstrate the techniques employed for the recording at Abbey Road studios in 1967.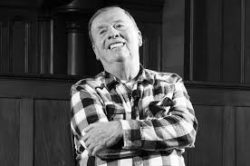 In 2008, ZZ Top appeared on the two-hour NBC special "America United: In Support of Our Troops." The show's finale featured ZZ Top teaming up with soul legend Sam Moore.
Also in 2008, Foo Fighters frontman Dave Grohl joined Paul McCartney onstage at the Liverpool Sound Concert. Grohl played guitar on the Wings hit "Band On The Run," then moved to drums for The Beatles classics "Back In The U.S.S.R." and "I Saw Her Standing There."
In 2009, a concert by George Strait was the first event held under the dome of the brand new Cowboys Stadium in Arlington, Texas.
Also in 2009, Pearl Jam was the first musical guest on the premiere of NBC's Tonight Show With Conan O'Brien, playing "Get Some" from their "Backspacer" album.
In 2011, 
 Buffalo Springfield (with surviving members Neil Young, Stephen Stills and Richie Furay) launched their reunion tour at the Fox Theater in Oakland. It was the band's first tour in 43 years.
In 2012, Madonna was in Tel Aviv, Israel, to open her 9th tour, in support of her twelfth album, "MDNA." It would include 65 nights of concerts, reaching Vancouver and Seattle at the end of September.
In 2013, rocker Sammy Hagar's hometown of Fontana, California named a street after him: Hagar Way.
In 2014,
 comedic actress Ann B. Davis died from a subdural hematoma after a fall at age 88.  She achieved prominence on the NBC sitcom The Bob Cummings Show (1955–1959) where she won an Emmy, but was best known as Alice Nelson, the housekeeper in ABC's The Brady Bunch (1969–1974).
In 2015, folksinger Jean Ritchie, dubbed the Voice of Appalachia, died at age 92.  She was closely associated with the Newport Folk Festival, performing at its inception in 1959 and many times afterward.
In 2017, Liverpool's hometown heroes, The Beatles' John Lennon, Paul McCartney, George Harrison and Ringo Starr, were honored at an event celebrating the 50th anniversary of Sgt. Pepper's Lonely Hearts Club Band.
In 2018,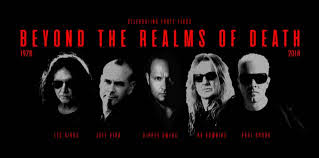 Devilstar, led by producer/guitarist Paul Crook streamed a cover of the Judas Priest classic "Beyond The Realms Of Death."  The track featured performances by three Priest alumni — guitarist K.K. Downing, vocalist Tim "Ripper" Owens and drummer Les Binks.
Also in 2018, Chicago-based blues musician Eddie Clearwater died of heart failure at age 83.
Today's Birthdays
Singer/radio & TV host Pat Boone is 87.
Actor Morgan Freeman (Electric Company, Another World) is 85.
Actor Rene Auberjonois (Boston Legal, Star Trek: Deep Space Nine) is 81.
Singer Linda Scott (I've Told Every Little Star) is 76.
Actor Brian Cox (Succession, Deadwood) is 75.
Actor Jonathan Pryce (Game of Thrones, Wolf Hall) is 74.
Guitarist Ron Wood of the Rolling Stones is 74.
Actor John M. Jackson (JAG, NCIS: Los Angeles) is 71.
Singer Graham Russell of Air Supply is 71.
Actress Diana Canova (Home Free, Throb, Soap) is 68.
Country singer Ronnie Dunn of Brooks and Dunn is 68.
Actress Lisa Hartman Black (Knots Landing, 2000 Malibu Rd., Tabitha) is 65.
Actor Tom Irwin (Devious Maids, Saving Grace, Related) is 65.
Actress Robin Mattson (General Hospital, Santa Barbara, All My Children) is 65.
Bassist Simon Gallup of The Cure is 61.
Comedian Mark Curry (Hangin' With Mr. Cooper) is 60.
Actress Teri Polo (The Fosters, West Wing, Wedding Bells) is 52.
Actor Paul Schrier (numerous Power Rangers series) is 51.
Actor Rick Gomez (The Crossing, Justified, What About Brian, Band of Brothers) is 49.
Actor Adam Garcia (HawthoRNe) is 48.
Model/TV personality Heidi Klum (Project Runway, America's Got Talent) is 48.
Actress Deborah S. Craig (The Blacklist, Hart of Dixie, Six Degrees) is 47.
Actress Melissa Sagemiller (Law & Order: SVU, Raising the Bar, Sleeper Cell) is 47.
Ottawa-born singer Alanis Morissette is 47.
Actress Kate Magowan (EastEnders) is 46.
Edmonton-born actor Patrick Gilmore (Travellers, You Me Her, SGU Stargate Universe) is 45.
Actress Sarah Wayne Callies (The Walking Dead, Prison Break) is 44.
Actress Andrea Bogart (Ray Donovan, General Hospital) is 44.
Actress/voiciist Danielle Harris (That's Life, The Wild Thornberrys, Father of the Pride) is 44.
Comedian Link Neal of Rhett and Link (YouTube's "Good Mythical Morning") is 43.
Halifax-born actor Craig Olejnik (Girlfriend's Guide to Divorce, The Listener) is 42.
TV host Damien Fahey (MTV's Total Request Live) is 41.
Comedienne & TV host Amy Schumer (Inside Amy Schumer) is 40.
Singer Brandi Carlile is 40.
Actor Taylor Handley (Vegas, APB, Hidden Palms, The O.C.) is 37.
Actress/voicist Zazie Beetz (Atlanta, Invincible) is 30.
Actor Tom Holland (Wolf Hall) is 25.
Actress Sofia Hublitz (Ozark) is 22.
Actress Willow Shields (Beyond the Blackboard) is 21.
Actor Emjay Anthony (Rake, Members Only) is 18.
Actor Brandon Spink (Berlin Station) is 17.
Chart Toppers – June 1
1951
On Top of Old Smokey – The Weavers (vocal: Terry Gilkyson)
Too Young – Nat King Cole
Mockingbird Hill – Patti Page
I Want to Be with You Always – Lefty Frizzell
1960
Cathy's Clown – The Everly Brothers
He'll Have to Stay – Jeanne Black
Paper Roses – Anita Bryant
Please Help Me, I'm Falling – Hank Locklin
1969
Get Back – The Beatles
Love (Can Make You Happy) – Mercy
Oh Happy Day – The Edwin Hawkins Singers
Singing My Song – Tammy Wynette
1978
With a Little Luck – Wings
Too Much, Too Little, Too Late – Johnny Mathis/Deniece Williams
You're the One that I Want – John Travolta & Olivia Newton-John
Do You Know You are My Sunshine – The Statler Brothers
1987
With or Without You – U2
You Keep Me Hangin' On – Kim Wilde
Always – Atlantic Starr
It Takes a Little Rain (To Make Love Grow) – The Oak Ridge Boys
1996
Tha Crossroads – Bone thugs-n-harmony
Always Be My Baby – Mariah Carey
Because You Loved Me – Celine Dion
My Maria – Brooks & Dunn
2005
Hollaback Girl – Gwen Stefani
Let Me Go – 3 Doors Down
Behind These Hazel Eyes – Kelly Clarkson
Making Memories of Us – Keith Urban
Today in Broadcast History compiled by Ron Robinson