ON THIS DAY in 1910
bandleader and clarinetist Artie Shaw, whose real name was Arthur Arshawsky, was born in New York City.


Shaw formed his first orchestra in 1936, and two years later had a double-sided million-selling single with "Begin the Beguine" and "Indian Love Call." Shaw is estimated to have sold more than 43- million copies of such records as "Frenesi," "Summit Ridge Drive" and "Dancing in the Dark." Artie Shaw was married eight times — two of his wives were Lana Turner and Ava Gardner.  Shaw later became an author and a theatrical producer, and again fronted a big band in the 1980's. Shaw died December 30th, 2004 of natural causes, at age 94.
In 1910, actor Scatman Crothers was born Benjamin Crothers in Terre Haute Indiana.  Songwriter, composer, singer, comedian and guitarist were other aspects of his show biz career. Over the course of 28 years in TV he was featured in several series …Chico & the Man, The New Scooby-Doo Movies, Hong Kong Phooey, The Super Globetrotters, One of the Boys, Casablanca, Transformers, etc.  He succumbed to lung cancer Nov. 22 1986 at age 76.

In 1920, Helen O'Connell, vocalist with Jimmy Dorsey's band from 1939 to '43, was born. Her duets with Bob Eberly, backed by the Dorsey band, on such songs as "Amapola," "Tangerine" and "Green Eyes" sold millions of records. O'Connell and Eberly also appeared on a 1953 T-V show with bandleader Ray Anthony. Helen O'Connell died of cancer Sept. 9 1993 at age 73.
In 1922, the first debate to be heard on US radio was broadcast on WJH in Washington, DC. The two debaters argued about the topic of Daylight Saving Time with the audience acting as the judge.
Also in 1922, Seattle radio station KOL first signed on (as KDZE). The station is now known as KKOL AM1300, having surrendered the heritage 3-letter call sign in 1975 when it briefly became KMPS. And it has been silent since Feb. 2018 while management seeks a new transmitter site.
In 1928, 1950's pop singer Rosemary Clooney was born in Maysville, Kentucky.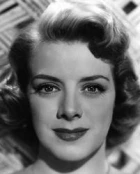 While still in high school, she and her younger sister Betty began performing on Cincinnati radio station W-L-W. Bandleader Tony Pastor heard them, and soon the sisters were singing, in person and on record, with the Pastor orchestra. After Betty tired of the road, Rosemary began a solo career. She signed with Columbia Records, and in 1951 had her first number-one hit, "Come On-A My House."  Her other hits included "Hey There," "Tenderly" and "This Ole House." She died of lung cancer at the age of 74 on June 29th, 2002.
In 1938, singer Ray Eberle signed on as the male vocalist with the Glenn Miller Orchestra for $35 a week.  His first hit with the band was "My Reverie," which got as high as #11 on the singles chart late in the year.
In 1940, Frank Sinatra, The Pied Pipers (with Jo Stafford) and the Tommy Dorsey Orchestra recorded the sentimental classic, "I'll Never Smile Again," for RCA Victor Records. The tune remains one of Sinatra's best-remembered performances; it spent 12 weeks at #1 on the charts.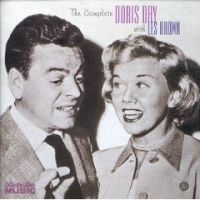 In 1945, the No. 1 Billboard Pop Hit was "Sentimental Journey," by the Les Brown Orchestra with Doris Day.
In 1954, CBS gave Johnny Carson a summer TV game show called "Earn Your Vacation."
In 1958, Mercury Records released Patti Page's final Top 10 hit, "Left Right Out of Your Heart."
In 1960, Don and Phil, the Everly Brothers were in Nashville to record their future #1 hit "Cathy's Clown."
Also in 1960, New York radio station WRCA changed its call letters back to WNBC.

In 1963, crooner and bandleader Eddy Howard died from a cerebral hemmorhage at age 48. Howard had ten top-20 hits from 1946 to 1952 including "To Each His Own,""My Adobe Hacienda," and "Sin (It's No Sin)." Howard's single of "Happy Birthday" and "The Anniversary Waltz" was popular on juke boxes for years.
Also in 1963, NBC purchased the AFL championship game TV rights for $926,000.
Still in 1963, Idaho-based Paul Revere and the Raiders signed with Columbia Records, their first major label contract. The group went on to have 15 Top 40 hits.
In 1964, Ella Fitzgerald's cover of the Beatles' "Can't Buy Me Love" hit #34 in the U.K.  She was the first artist to chart in the U.K. with a Beatles cover song.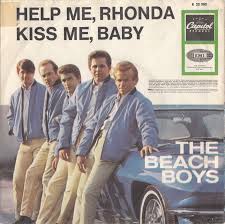 In 1965, the No. 1 Billboard Pop Hit was "Help Me Rhonda," by The Beach Boys.
Also in 1965, CBS-TV's Ed Sullivan Show featured the Irish group The Bachelors with two of their hits, "Marie" and "I Believe." Also appearing musically were Liza Minelli, Pernell Roberts, Kathy Kirby, and the Guy Lombardo Orchestra.
In 1966, the Beatles' "Paperback Writer" b/w "Rain" single was released.
In 1969, The Who released their fourth album, "Tommy." A double album telling the story of a "deaf, dumb and blind kid" who became the leader of a messianic movement, "Tommy" was the first musical work to be billed as a rock opera.
In 1970, New Musical Express reported that the Beatles' "Let It Be" album set a new record for initial sales in the US, with 3.7 million advance orders.

Also in 1970, the British band Mungo Jerry played before 25-thousand people at the Hollywood Festival in England. Mungo Jerry was the opening act for the Grateful Dead's first British appearance. Later in the year, Mungo Jerry's single "In the Summertime" topped the British charts and reached number three in the U-S.
In 1971, Iron Butterfly announced its break up. The group's biggest hit was "In-a-Gadda-Da-Vida," a No. 30 song in 1968. They re-formed in 1974, then again after a 2-year break in 1987, and continued with various lineups into 2012.
In 1973, Columbia Records fired the legendary Clive Davis as president and primary talent scout, amidst allegations he'd used company funds for his personal expenses.

In 1975, comedienne Jackie "Moms" Mabley (Loretta Mary Aiken) died of heart failure at age 78. She had placed 13 comedy albums on Billboard's pop chart, appeared three times on The Ed Sullivan Show & four times on The Merv Griffin Show.
Also in 1975, Elton John's "Captain Fantastic and the Brown Dirt Cowboy" album was released, becoming the first LP to debut at #1, where it remained for seven weeks.
Still in 1975, singer B.J. Thomas received a Gold Record for the single with the extremely long title, "(Hey, Won't You Play) Another Somebody Done Somebody Wrong Song."
In 1977, San Francisco banned electric instruments from all free outdoor concerts, forcing Jefferson Starship to cancel their planned free concert in Golden Gate Park.
In 1978, Bruce Springsteen and the E Street Band began their first major tour in Buffalo, New York.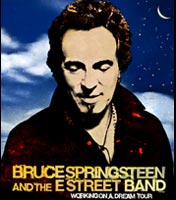 In 1979, after his earlier successful TV specials in 1977 and 78, ABC aired "The Third Barry Manilow Special," which had John Denver as special guest.
Also in 1979, the Philadelphia group Sister Sledge's biggest hit single "We Are Family" was certified Platinum.
Still in 1979, rock singer Tom Petty filed for bankruptcy to get out of his contract with M-C-A Records. Nine months later, Petty signed with Backstreet Records, a new M-C-A affiliate. His comeback L-P, "Damn the Defiant," was a critical and financial success, selling 2.5-million copies.
In 1985, after extensive renovations, the historic Apollo Theatre in Harlem reopened with a concert that featured Daryl Hall & John Oates performing with Temptations Eddie Kendrick and David Ruffin.
In 1986, actor Sterling Hayden, who had featured roles in the TV mini series The Blue & Gray, and The Godfather Saga, plus two dozen guest spots in episodic TV, succumbed to prostate cancer at age 70.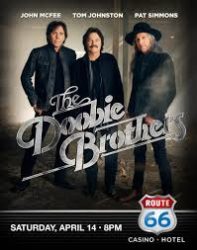 In 1987, 12 former members of the Doobie Brothers reunited for a charity concert in Los Angeles. The show raised 350-thousand dollars for Vietnam veterans, about two-thousand of whom attended the show for free.
In 1988, broadcast journalist David Schoenbrun, who had headed up CBS bureaus in Washington and Paris, suffered a fatal heart attack after prostate surgery at age 73.
In 1989, K.T. Oslin became the first female country singer to have an album go platinum. Her LP "80's Ladies" had two number-one hits, "I'll Always Come Back" and "Do Ya."
In 1990, the IRS auctioned off Willie Nelson's golf course and country club for the second time to collect $$230,000 toward his delinquent tax bill. After the first auction, the government had bought the property back.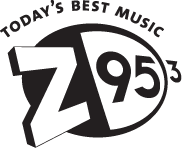 In 1991 at 8:15 pm, Vancouver radio station CKZZ (Z 95.3 FM) signed on the air commercial free until the following Monday at 6 am. Its format was contemporary R&B and dance music broadcasting from the Graceland night club. Today it is owned by Stingray and features a Hot AC format.
In 1992, Neil Young accepted an honorary music degree from Lakehead University in Thunder Bay.
In 1993, Joe Pass, considered the finest mainstream jazz guitarist since Wes Montgomery, died in Los Angeles of liver cancer. He was 65. Pass shared a 1975 Grammy with pianist Oscar Peterson and bassist Niels-Henning Orsted Pedersen for their album "The Trio."
In 1994, the final episode of "Star Trek: The Next Generation" aired.

In 1995, the 100th episode of "Home Improvement" aired. The same evening viewers saw the final episode of "Full House," both on ABC-TV.
In 1997, a shakeup at the top of CBS TV as Mel Karmazin replaced Peter Lund as CEO.
In 1998, Garth Brooks' six-C-D set, "The Limited Series," debuted at Number One on the Billboard chart. Capitol Records' limited production of the set to 2.5-million copies, and many U-S dealers sold it as a loss leader for about 28-dollars.
Also in 1998, "My All" by Mariah Carey topped the charts, but stayed there for just a week.


In 1999, Tim McGraw was at No.1 on the Billboard album chart with 'A Place In The Sun.'
In 2000, Billy Corgin of the Smashing Pumpkins announce that the Seattle-based rock group would officially break up at year's end. Corgan claimed that he and his bandmates were tired of "fighting the good fight against the Britneys of the world."
Also in 2000, "Binaural," Pearl Jam's long-awaited sixth studio album hit U.S. store shelves.
In 2001, the final episode of "Star Trek: Voyager" aired.

In 2005, Tom Cruise notoriously leaped on a couch and pumped his fist to express his love for Katie Holmes during a memorable appearance on "Oprah."
In 2006, ABC announced Charles Gibson as replacement for Elizabeth Vargas who earlier in the day had resigned as anchor of its "World News Tonight" evening newscast.
Also in 2006, the King of Sweden presented the surviving members of Led Zeppelin with the Polar Music Prize in Stockholm recognising them as "great pioneers" of rock music. Robert Plant, Jimmy Page and John Paul Jones were joined for the presentation by the daughter of drummer John Bonham, who died in 1980.
In 2007, Jordin Sparks, at age 17, became the youngest-ever winner of FOX-TV's American Idol on its season-ending telecast.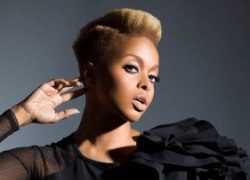 Also in 2007, Chrisette Michele went to No.1 on the Billboard album chart with 'Epiphany', the R&B singer's second album.
Also in 2007, the U.S. Library of Congress handed out the first Gershwin Award to Paul Simon for being a "performer whose lifetime contributions exemplify the standard of excellence associated with the Gershwins."
In 2008, UK singer Shirley Bassey suffered from abdominal pains in Monaco, necessitating emergency surgery and forcing the 71-year-old to cancel her scheduled appearance at Nelson Mandela's 90th birthday concert.
In 2010, hidden-camera footage showed Sarah Ferguson, Duchess of York, offering to sell access to her ex-husband Prince Andrew to an Indian businessman, who was in fact a reporter for a tabloid newspaper. On the video, Sarah was heard to say "£500,000 when you can, to me, opens doors."  She later told Oprah Winfrey she'd had been drinking prior to soliciting the cash, and was "in the gutter at that moment."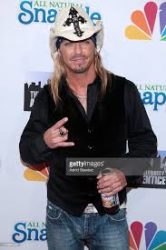 Also in 2010, rocker Bret Michaels (Poison) won Donald Trump's reality TV show Celebrity Apprentice, despite suffering a brain hemorrhage and a stroke, and the discovery of a hole in his heart. Against his doctor's orders Michaels appeared on the season finale, and donated his $250,000 prize to the American Diabetes Association.
In 2012, Aerosmith performed "Legendary Child" on the finale of FOX-TV's American Idol. Phillip Phillips was voted the 11th season's winning artist.
Also in 2012, a "serious respiratory infection" sent Elton John to Cedars-Sinai Medical Center in L.A. for "extensive tests". The ailment forced the cancellation of the singer's Las Vegas show.
 In 2013, 
 evening programming on Seattle TV stations was interrupted to cover the collapse of an I-5 bridge across the Skagit River at Mount Vernon Washington. Three people were in two vehicles that fell into the water, but noone was seriously injured.
In 2014, a perpetual teenager on the big screen of the 1940's and 50's, Mona Freeman, who played on all the live TV drama anthologies of the 50's, and guested in episodes of Maverick, Perry Mason, Wagon Train, The Millionaire and Branded, died after a long illness at age 87.
In 2015,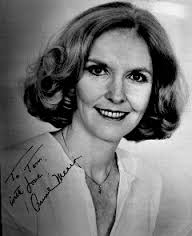 Anne Meara, the Emmy- and Tony-nominated comedienne long paired personally and professionally with Jerry Stiller, and the mother of actor-director Ben Stiller, died at age 85.
In 2016, Disturbed's cover of Simon & Garfunkel's "The Sound Of Silence" was heard during a freestyle dance on the finale of ABC-TV's Dancing With The Stars. Contestant Nyle DiMarco, who was deaf, asked the band's permission to use the track.
In 2017,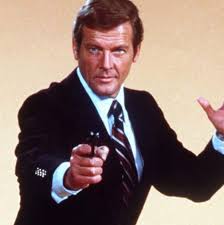 actor Roger Moore, forever memorable as James Bond on the big screen, who also had an extensive TV career early on, died at age 89 from prostate cancer which had spread to his liver and lungs. His North American TV credits include starring roles in The Saint, Maverick, Ivanhoe, The Persuaders and The Alaskans.
In 2018, Comcast went public with a threat to disrupt Walt Disney's megadeal to buy the bulk of 21st Century Fox's assets, a potential move that would seriously reshape the power structure in the entertainment industry.
Also in 2018, Metallica launched their first "day of service" inviting fans across the US to volunteer at community food banks.
Today's Birthdays
Actress Barbara Barrie (Suddenly Susan, Barney Miller) is 90.
Actress Joan Collins (Dynasty, Pacific Palisades, Guiding Light) is 88.
Actor Charles Kimbrough (Murphy Brown, Another World) is 85.
Actress Lauren Chapin (Father Knows Best) is 76.
1972 Miss Universe/actress Linda Thompson (Elvis's/Bruce Jenner's/David Foster's Ex, Hee Haw) is 71.
Actress O-Lan Jones (Harts of the West) is 71.
Country singer Judy Rodman is 70.
Actress Deborah Adair (Finder of Lost Loves, Dynasty, Days of Our Lives) is 69.
Actor Mark Arnold (Santa Barbara, The Edge of Night) is 64.
Comedian Drew Carey (Price is Right, Drew Carey Show, Whose Line is it Anyway) is 63.
Actress Lea DeLaria (Orange is the New Black, One Life to Live) is 63.
Country singer Shelly West is 63.
Actress Beverly Leech (Square One TV, Mathnet) is 62.
Actor David Harris (NYPD Blue) is 62.
Actor Linden Ashby (Teen Wolf, Melrose Place, Young & the Restless, Days of Our Lives) is 61.
Actress-model Karen Duffy (House of Tiny Terrors, Awful Truth) is 60.
Actress Melissa McBride (The Walking Dead) is 56.
Writer/actor/voicist H. Jon Benjamin (Bob's Burgers, Archer, Home Movies, Dr. Katz Professional Therapist) is 55.
Drummer Phil Selway of Radiohead is 54.
Actor John Ortiz (Rake, Luck, The Job) is 53.
Actress Guinevere Turner (The L Word) is 53.
Actress Laurel Holloman (The L Word) is 53.
Toronto-born actress/satirist Samantha Bee (Full Frontal w/Samantha Bee, The Daily Show) is 52.
Drummer Matt Flynn of Maroon 5 is 51.
Actress Laurel Holloman (The L-Word, Angel) is 50.
Singer Lorenzo is 49.
Country singer Brian McComas is 49.
Singer Maxwell is 48.
Singer Jewel (Jewel Kilcher) is 47.
Actor LaMonica Garrett (Designated Survivor, The Last Ship, Sons of Anarchy) is 46.
Actress Kelly Monaco (General Hospital) is 45.
Actor Jesse Heiman (Chuck) is 43.
Actor Lane Garrison (Prison Break) is 41.
Actor D.J. Cotrona (From Dusk Till Dawn, Detroit 1-8-7) is 41.
Actress Jeanette Brox (Still Life, Jack & Bobby) is 40.
Comedian Tim Robinson (Saturday Night Live) is 40.
Actress/TV personality Marisa Saks (The Millionaire Matchmaker) is 39.
Actor/voicist Adam Wylie (Picket Fences, Gilmore Girls, Legion of Super Heroes) is 37.
Actor Myko Olivier (Glee, Castle) is 34.
Singer Sarah Jarosz is 30.
Toronto-born actor Alexander De Jordy (Letterkenny, 19-2) is 28.  
.
Chart Toppers – May 23
1951
Mockingbird Hill – Patti Page
On Top of Old Smokey – The Weavers (vocal: Terry Gilkyson)
Too Young – Nat King Cole
Kentucky Waltz – Eddy Arnold
1960
Cathy's Clown – The Everly Brothers
Good Timin' – Jimmy Jones
Cradle of Love – Johnny Preston
Please Help Me, I'm Falling – Hank Locklin
1969
Get Back – The Beatles
Love (Can Make You Happy) – Mercy
Oh Happy Day – The Edwin Hawkins Singers
My Life (Throw It Away if I Want To) – Bill Anderson
1978
If I Can't Have You – Yvonne Elliman
The Closer I Get to You – Roberta Flack with Donny Hathaway
With a Little Luck – Wings
She Can Put Her Shoes Under My Bed (Anytime) – Johnny Duncan
1987
With or Without You – U2
The Lady in Red – Chris DeBurgh
Heat of the Night – Bryan Adams
To Know Him is to Love Him – Dolly Parton, Linda Ronstadt, Emmylou Harris
1996
Tha Crossroads – Bone thugs-n-harmony
Ironic – Alanis Morissette
Give Me One Reason – Tracy Chapman
My Maria – Brooks & Dunn
2005
Hollaback Girl – Gwen Stefani
Let Me Go – 3 Doors Down
Hate It or Love It – The Game & 50 Cent
My Give a Damn's Busted – Jo Dee Messina
Today in Broadcast History compiled by Ron Robinson