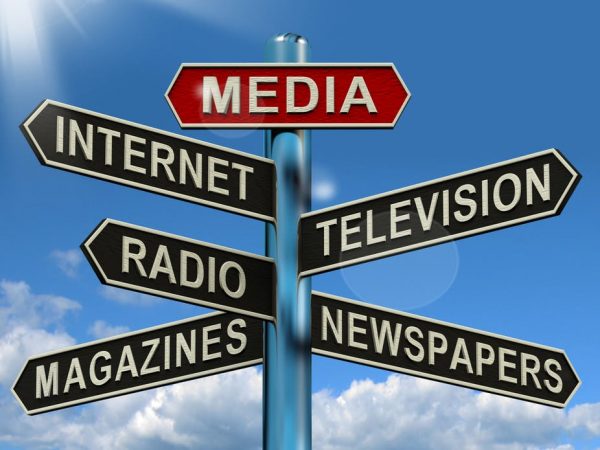 by Harvey Oberfeld
May 19, 2021
Where was the world when Hamas and Islamic Jihad fired 174 rockets into Israel … not this week, but LAST YEAR, in 2020 … when there was supposed to be a cease-fire in effect? Where was the world?
Where was the United Nations when a HUNDRED rockets were shot from Gaza into Israel in ONE DAY, February 24, 2020?  Where were they?
Where was the European Union when hundreds of balloon-borne explosives and incendiary devices were propelled into Israel from Gaza, day after day, week after week, starting widespread fires and causing property destruction? Where were they?
Where were all those the Palestinians supporters after Israel gave in to their pleadings, opened its border crossings to allow steel and construction materials into Gaza to rebuild its infrastructure … and then Hamas and Jihad diverted much of it to build 13,000 more rockets and dozens of concrete-lined tunnels back into Israel to carry out more terrorist attacks? Where were they?
Just try to imagine how many rockets and what other lethal weaponry Hamas and Jihad would have imported from Iran into Gaza if Israel had caved to world pressure and allowed the Palestinians total control of port imports!
Where was the media when all this was going on … while the world said nothing, did nothing, to stop ANY of it??? Where were the stories revealing what was REALLY going on? What Hamas and Jihad were REALLY up to since the last war in 2014? Where was the media?
Nowhere!
Until the Israelis had enough of the air raid sirens, enough of the terror, enough of the rockets hitting their homes, smashing holes in their schools, demolishing their cars, destroying their workplaces and enough of the their children trembling in their homes, their bomb shelters, too afraid to go to school, too frightened to go out to play … many of them so impacted, they needed psychological trauma counselling.
No story there!
UNTIL Israel finally struck back HARD (the only way to deal with Hamas/Jihad) after rockets by the hundreds began targeting their people and their kids every day … again, while the world did NOTHING!
But when Israel fired back, then the world's TV media moved in, most of them unpacking their cliché-riddled one-sided, anti-Israel reporting formula we've seen before:
It starts with the studio announcer saying something like "Israel continued to bomb … " or "Israel continued to attack…" or "Israel inflicted more destruction….". (Although it has been very clear Hamas/Jihad fired first and continued to escalate almost every night… launching hundreds of rockets!)
Despite that, the story ALWAYS begins with horrific video of destroyed Gaza buildings, pictures of bodies, especially children, complete with identifying names, even professions of who these poor people are, revealed through interviews with their grieving relatives.
Powerfully sad.
Then local residents proclaim there were only civilians in those buildings, no Hamas terrorists no arms, weapons … only a bakery, or auto mechanic shop etc.
Only then are there very brief pictures and mention that hundreds or even a thousand rockets were fired by Hamas/Jihad into Israel … but Israeli casualties are not named, not even the dead children, and only rarely are we given ANY details of who the Israeli victims were, fathers, mothers, grandmothers, grandfathers, their professions and there are no grieving interviews with their families.
It's quite repugnant, frankly, to see how often the TV media take great pains to put faces, names and personalities on the Gazan victims of the terrible conflict, but leave Israeli victims unidentified/anonymous … as if they don't count as much.
Yes, as the song says, "We Are the World", but for most media, only and consistently in standing with the Palestinians … even their terrorist groups … but never with the Israelis.
Watch for that: it's today's formula media bias …designed to manipulate/evoke viewer sympathy favouring one side … the Palestinians and even their terrorist proxies!
Pay attention also to the TV coverage, " interviews" with analysts …. heavily weighted to favour far left, Palestinians supporters/activists declaring how brutal Israel has been, how much damage Israel has done, how the world must stop Israel … but very few noting the rockets/damage/deaths and injuries Israel endured before it struck back or that the Israelis at least try to target very specific objectives, while Hamas and Jihad fire rockets DELIBERATLY aimed at killing civilians.
And no questions, of course, about why so many Hamas commanders and top brass are now being reported dead if all the targets hit by Israel were filled with only "civilians" … or how did Hamas and Jihad get enough materials to build 13,000 rockets and so many underground concrete tunnels while under "blockade" ?
I don't know of any nation that has the historical or ethical qualifications to question, let alone condemn, Israel for trying to protect it's population: Jews, Arabs, Christians and the many foreign workers in the country too.
How many rockets would it take, fired into an American city, a British borough, a French canton, a Russian oblast or Chinese village before those countries would pummel the offending neighbour into oblivion?
And I doubt ANY other nation, attacked the way Israel has been, would still phone ahead … warning Gaza civilians, apartment dwellers or office workers in buildings where terrorists are holed up or have stored their armaments … to get out because the building would soon be targeted!
Make no mistake: Israel is in a existential fight for its survival!
Hamas and Jihad can lose MANY times … and live to rebuild, re-arm and renew their terrorist attacks.
If Israel loses ONCE, the outcome would be too catastrophic to even contemplate.
Stand up for Israel; speak up for Israel; pass this blog around to friends and family to let them know what has REALLY been going on in and around the Holy Land … instead of leaving it up to the terrorists and their co-opted media allies to push the Hamas/Jihad narrative.
And just in case BBC, CNN, CBC, CTV, Global TV and Al Jazeera missed it, the five year old Israeli child killed last week by Hamas has a name: Ido Avigal.
Harv Oberfeld