One of our biggest podcast episodes was back in October of 2017 when we had Sheri Lynch on the show to talk about taking control of the Bob and Sheri Show. By control, that means retaining things like digital rights and having autonomy over your brand. The episode has remained popular over the years because of the number of radio people who have considered taking a similar jump. In fact, it is one of the episodes that I have recommended people listen to rather than me explaining what she stated so eloquently.
Last month, The Bob and Sheri Show ended its run on flagship WLNK in Charlotte.
In this episode, Sheri Lynch returns to talk about that departure and how the team has spent nearly 4 and a half years building a show that could withstand this. Sheri cuts through the BS and shares her opinion about how performers need to be thinking about the future and what they can do to lay the ground work for the next ten years of performing to the world.
Great news! Bob And Sheri are back in Charlotte on K104.7!
You can also hear them on great stations across America.
You can also have them on your station in Canada.
Thanks also to the people who make this show possible every week including:
Justin Dove at Core Image Studios
…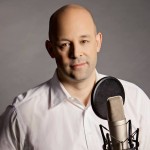 Matt Cundill
Matt Cundill works with radio groups on digital strategies and talent coaching. He recently started the Sound Off Podcast: The Podcast about Broadcast"
E-mail Matt: [email protected]
Twitter: @mattcundill
" The Sound Off Podcast is committed to helping broadcasters find their way through the digital revolution. "