Also in 2016, The Rolling Stones demanded that presidential candidate Donald Trump stop playing their music ("Start Me Up," "You Can't Always Get What You Want," "Sympathy For The Devil" and "Brown Sugar") at his rallies.
In 2017, actress Quinn O'Hara, a former Miss Scotland who starred in the 1960's on the big screen, who was featured in an NBC music series The Lively Ones (1962-63), and appeared repeatedly on TV's Dallas, Burke's Law and Trapper John MD, plus a score of shows for a few guest spots each, died at age 76 due to multiple health challenges.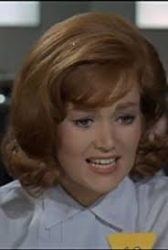 In 2018, Justify won the Kentucky Derby televised by NBC, becoming the first horse in 136 years to score victory after not racing as a 2-year-old.