This week I spent some time looking out the window and thinking about a lot of the news that has been circulating in the radio business. Most of it worries me. People asking if Clubhouse is going to kill podcasting have it wrong – it stands to take the place of conversational and interactive talk radio. Other things I covered:
Geddy Lee from Rush is not happy with Rogers simulcasting Blue Jays games this year.
Entercom rebrands as Audecy; ditching Radio.com in the process.
We are one year into the pandemic. Are you done with it yet?
How are you using Clubhouse?
The Sound Off Media Company celebrates our 6th birthday.
Radio station cutbacks are weird. Do you say sorry or congrats? And do you say it to those you left or those who stayed?
Thanks also to the people who make this show possible every week including:
Justin Dove at Core Image Studios
…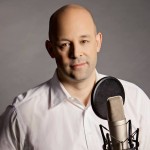 Matt Cundill
Matt Cundill works with radio groups on digital strategies and talent coaching. He recently started the Sound Off Podcast: The Podcast about Broadcast"
E-mail Matt: [email protected]
Twitter: @mattcundill
" The Sound Off Podcast is committed to helping broadcasters find their way through the digital revolution. "