by Andrew Coyne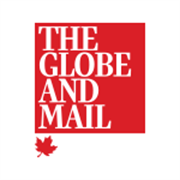 April 1, 2021
I don't want to alarm you, but you might like to know that the federal government is about to take over the media.
Perhaps you will think I am exaggerating. But before the spring is out, based on its own announced timeline, there won't be a patch of grass on the media landscape – broadcasting or newspapers, digital or analog, curated or user-generated – that the government does not either regulate or subsidize or both. If takeover is not the word, what is?
Broadcasting, of course, fell to the state long ago. Every minute of every hour of every day of what is broadcast on Canadian radio and television is overseen by the Canadian Radio-television and Telecommunications Commission (CRTC), with its sprawling mandate to protect the public from material that is harmful, degrading or American. Though since much of the content it scrutinizes, classifies and regulates in such detail has already been put through the bureaucratic wringer at the front end via various subsidy councils, it hardly seems worth the effort.
The results are about as dire as you would expect – an industry that, after many decades of state nurturing, remains largely alien to the public it allegedly serves. Still, in television's technological infancy there was probably no escaping this sort of thing. The relative scarcity of spectrum, and the industry's abject reliance on advertising, for lack of any means to extract payment from viewers, made for a small number of stations, all showing much the same unadventurous fare. Regulation and subsidy were an attempt, however clumsy, to mimic the diversity of offerings in a well-functioning market.
Read More HERE