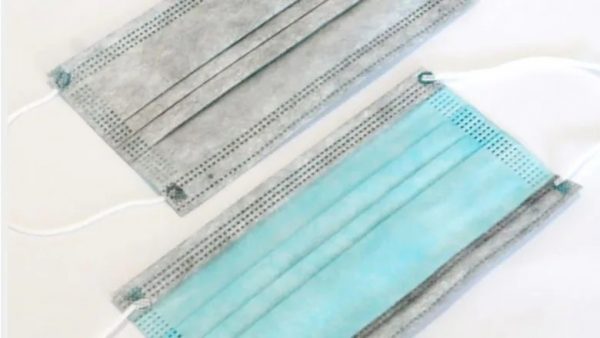 Grey and blue SNN200642 masks should no longer be used, warn Quebec and Ottawa
March 30, 2021
One model of mask distributed to Quebec schools and daycares may be dangerous for the lungs as they could contain a potentially toxic material, according to a directive sent out by the provincial government on Friday.
Radio-Canada has obtained documents showing Health Canada warned of the potential for "early pulmonary toxicity" from the SNN200642 masks which are made in China and sold and distributed by Métallifer, a Quebec-based manufacturer.
"If you have this type of mask in stock, we ask that you stop distributing them and keep them in a safe place now," the provincial government says in the directive that was sent by three ministries: education, families and higher education.
Some daycare educators had been suspicious of these grey and blue masks for a while because they felt like they were swallowing cat hair while wearing them, Radio-Canada has learned.
Health Canada conducted a preliminary risk assessment which revealed a potential for early lung damage associated with inhalation of microscopic graphene particles. Graphene is a strong, very thin material that is used in fabrication, but it can be harmful to lungs when inhaled and can cause long-term health problems.
Read More HERE