A Puget Sound Radio Exclusive
My "Toy Story"
by Chuck McCoy
March 29, 2021

My "Marvelous Toy" is this authentic "Rock-Ola Bubbler" Jukebox, purchased brand new, in Mississauga, Ontario about 25 years ago.
My opinion; the best way to "Rock the Jukebox" is with the greatest music of all- time – Oldies from the 50s 60s and 70s. Because the Jukebox had its "Heyday" in the 40s, 50s and 60s, the Jukebox has always been a favorite of the "Oldies Generation." My own Jukebox is jammed full of nothing but the greatest oldies. By the time I purchased my Rock-Ola, vinyl LPs and 45s had been replaced with CDs as the music source for this machine. And I had the perfect CDs to "Rock this Jukebox"

Back in the 80s with my friend and partner Pat Bohn, our consulting company had been offered an opportunity to represent a radio station music supplier from Dallas – Century 21, a company that provided stations around the world with their "GoldDiscs." These were compilation CDs from every era and were used by radio stations to stock their library, for on-air broadcast and included every single big hit from the 50s, 60s and 70s. Pat and I did some negotiating with Century 21 and proposed that as part of their payment for our services, they would provide each of us with a full "GoldDisc" library, which they did. Each one of the 100 CDs has about 25 selections. The Rock-Ola Jukebox has 100 CD slots giving whoever steps up to my "Bubbler" their choice of about 2,500 of the greatest hits of all time.
There's a story behind the Jukebox itself and every Jukebox has also spawned so many other personal stories. Remember when Olivia Newton John sang, "Mister, Please don't play B-17, it was our song, it was his song, now it's over." My Jukebox memories come from the days of my teens, playing those great 60s hits from the Jukebox while hanging out at the Moonlight Inn, Victoria Beach, Manitoba

Did you ever frequent "dive bars" or other "hangouts"? You know the kind of places that are bit dark, smoky, with memorabilia on the wall. My guess is that over there in the corner of most of these establishments was a big old Jukebox. And the king of them all was the Rock-Ola that bubbled its way through the 40s, 50s, and 60s. In fact, more than 400,000 were sold during that period.
And who created that great name, "Rock-Ola?" The name alone makes you think of good old Rock'n'Roll. However, the Rock-Ola Jukebox actually pre-dated Rock'n'Roll by more than two decades. The truth is that his great jukebox name came naturally from the man who invented and developed this machine. Born in 1897 in Virden, Manitoba, Canada it was a man with the name, David Rockola who put aside his pinball machines, parking meters and scales to give the world the "Rock-Ola" Jukebox.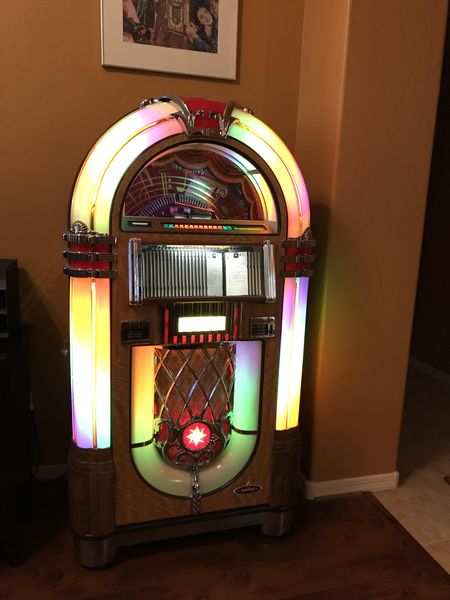 The Jukebox also had an enormous impact on radio and radio station formats everywhere. "Top 40" radio, a format that first began in 1957 and still exists today might never have happened without the Jukebox. Way back in the 50s, two radio pioneers, Todd Storz and Gordon McClendon owned and operated a radio station in Omaha. Their station like all the others at the time operated on the variety theory; give the listeners a wide choice and never repeat a song in the same day, maybe not even in the same week. As the story goes, these two gentlemen, while spending the evening at their favorite local hangout were observing customers selecting songs from the juke box.
To their surprise these patrons, with a choice of more than 100 songs, seemed to be choosing the same few songs over and over. There was no pursuit of variety; they just wanted to hear their favorite song, even if that song had just been selected and played. They took this revelation back to their business and before long their Omaha radio station adopted a new format called "Top 40"radio. At that time and going forward, their station would now emphasize just the top selling, most requested songs, and they would play these 40 favorites over and over with little or no regard to repetition. Their station quickly went to number one in their market. This example of "Top 40" format success was very quickly adopted by hundreds of other stations across North America. One of the very first stations to program this new format as early as 1957 was 1050 CHUM in Toronto and the rest of that decision is "Hit History."
That's my personal "Toy Story"…..now off to "Rock the Jukebox."
…
Chuck McCoy's long and legendary career in Broadcasting has spanned more than 55 years.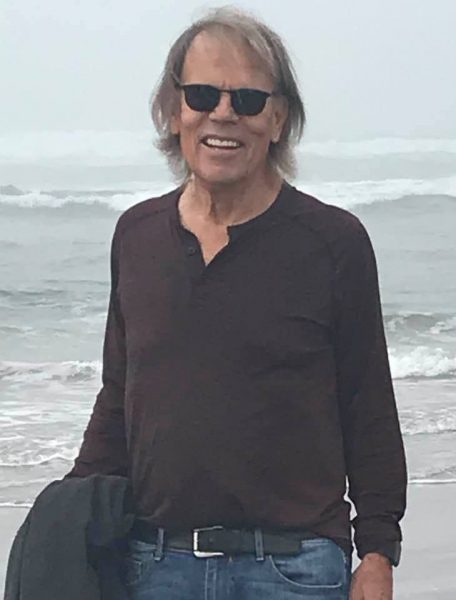 From 1965 to 1974 Chuck was a highly rated Canadian on-air personality. Chuck got his initial start in 1965 as a "DJ" on 50,000 Watt CKY, Winnipeg.  Then working as a DJ across Canada, his love affair with radio culminated with seven remarkable years as a prime time on-air personality at the one and only 1050CHUM, Toronto.
Chuck went on to become Program Director of CFUN Vancouver in the early 70s.  As PD at CFUN he helped propel this station from the bottom of the pile to the # 1 position in the market.   Chuck continued his radio career in 1980 spending 6 years as National PD for Moffat Communications. Then with partner Pat Bohn, the Broadcast Consulting team of McCoy /Bohn was formed and became a very successful venture as the two of them worked with programmers at radio stations all across North America.  In 1989 Chuck signed on with Rogers, first as station Manager in Vancouver then as National PD for the entire radio chain.  His last position with Rogers was his appointment to EVP/GM of Canada's biggest radio cluster, providing Rogers with managerial oversight for radio stations CHFI, 680News, THE FAN and KISS 92.5. This was a role he held for 13 years before stepping down from Rogers in 2012. 
Chuck was inducted into the Canadian Music Week Hall of Fame in 2008 and in 2015 he was further honored with an induction into the Ontario Association of Broadcasters Hall of Fame. 
Chuck is now located in the beautiful state of Oregon and is having no difficulty enjoying his well-earned retirement in Portland with his lovely wife Kim
Chuck can be contacted at: