Humble and Fred are fiercely independent. They are the original "Life After Radio" personalities, having carved out a significant piece of the media pie for themselves. Back in 2011 they started a podcast and committed to it. (That's important component to their success BTW) They have had stints where they worked in radio for periods of time; including Kingston, Sirius XM for a superb 5 year run, and Funny 820AM in Hamilton up until last month. Through it all, Humble and Fred continue to produce a daily show live (streaming) and on demand. (podcast)
In this episode, we will hear how Howard Glassman and Fred Patterson have built the ultimate "Life After Radio" show for themselves. And while they say they have quit radio once and for all, they do appreciate what it has to offer…. when it works for them. You will also hear how they manage the empire, keep the cash flowing and have fun every day.
Promo Code! Howard mentioned that he liked the quality of the connection on Squadcast. If you would like to use it for your podcasting or video purposes – you can sign up today and get a discount for up to a free month off of the Indie audio plan ($20 of value) in addition to the free 7-day trial. Go to Squadcast and give it a try! Use the code —> soundoff <—
There's also more on our episode page!
Thanks also to the people who make this show possible every week including:
Justin Dove at Core Image Studios
…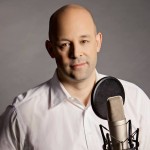 Matt Cundill
Matt Cundill works with radio groups on digital strategies and talent coaching. He recently started the Sound Off Podcast: The Podcast about Broadcast"
E-mail Matt: [email protected]
Twitter: @mattcundill
" The Sound Off Podcast is committed to helping broadcasters find their way through the digital revolution. "