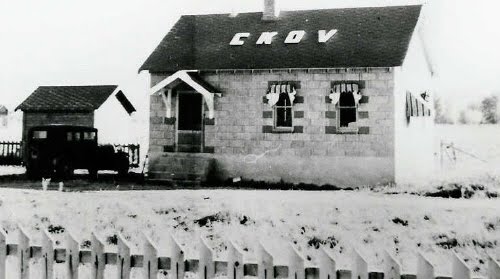 by Rob Gibson

March 25, 2021
Kelowna's newest radio station has deep connections to Kelowna and the Okanagan.
Not only is 103.9 FM coming back (in fact you can hear it now) but owner-operator Paul Larsen also managed to bring back a familiar set of call letters to go along with the launch.
Soft 103.9 went off the air almost a year ago, but immediately, Larsen began to kick around the idea of purchasing the assets and relaunching the station, pending CRTC approval.
"Industry Canada wanted to run some tests and they needed music to do that so we fired it up and turned it on," says Larsen.
The new station along with its new name officially launch at 10:39 a.m. on Friday. Larsen says the timing ties to the 103.9 FM frequency and the format will be mostly soft rock. Larsen is holding off on making any staff announcements and he indicated the station will operate with just music for the time being.
"Friday is the launch with the new name, brand and imagery and talent will come three to four weeks later."
But Larsen hinted that he has already found his on-air talent and he thinks Kelowna residents will be excited by the sound and the new team.
"The new name is going to be really local, between the name the new call letters and the talent I hope it will really resonate with the community."
Larsen has a long history of running radio stations and was heavily involved with Okanagan Oldies and Soft 103.9. When he saw the opportunity to reclaim the CKOV call letters from a station in Strathmore, Alberta he jumped on it.
CKOV first appeared on the radio dial in Kelowna on 1230 AM back in 1931 but ended up connected to a country station in Alberta.
"I just approached the station in Strathmore and asked if they use the call letters. I told them my story and said I'd like to bring the call letters back to where they originated in Kelowna and they graciously agreed."
"I'm excited to bring it back almost a year exactly after it went off the air. It's a good local news story. The station is going to be truly locally owned and operated like it was before. We're excited to come in as a Kelowna-based small business."
Larsen says he's not overly concerned about COVID-19 and the impact it's had on other local businesses, "it seems like there is some optimism out there with the vaccines and spring coming. There just seems to be a little lighter feeling in the community in regards to the economy."
Larsen believes this station will be viable and he's not shying away from the challenge.
"One thing COVID-19 brought was a lot of technological changes to the broadcast industry to allow us to work with a smaller footprint. My cost structure will be lower than a traditional studio setup."
For now, Larsen has managed to keep his footprint small and he's optimistic he has the winning formula to make CKOV a player in the market.
"Without naming names the talent that will be on the radio station are all very well known, people will know all the names. They're all people that live in this community, every voice that's heard on the station is going to be someone who lives in the Okanagan."
Puget Sound Radio thanks Castanet.net for the above story