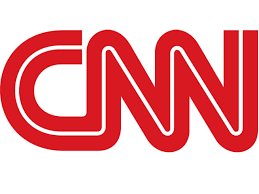 The cable news channel had averaged 2.5 million prime-time viewers from November 4 through Inauguration Day
CNN averaged only 1.6 million total prime-time viewers from January 21 through March 15, according to a Fox News analysis of Nielsen data
From December 28 to January 20, CNN averaged 3.1 million prime-time viewers
Fox News suffered its own ratings hit after its viewership dropped 13 percent in January
March 18, 2021
CNN is losing around a million viewers on average each night since President Donald Trump left office – and is down nearly 50% in the key 24-54 age group, a report said on Thursday.
The cable news channel had averaged 2.5 million prime-time viewers each night from November 4 through Inauguration Day on January 20, according to a Fox News analysis of Nielsen data.
But data shows the network averaged only 1.6 million total prime-time viewers from January 21, the day after the inauguration of President Joe Biden, through March 15, according to the report.
CNN's overall prime-time viewership, from 8pm to 11pm Eastern Time, has dropped 36% since Biden took office in January, according to Fox News.
Read More HERE