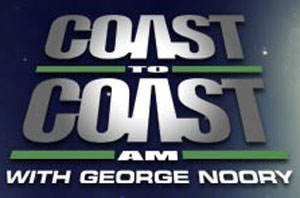 With the recent Bell Media cuts, Victoria's 1070 CFAX has also dropped programs like the ever popular 'Coast to Coast'. CFAX is now running TV replays from 10 to midnight, then a replay of a cfrb show called the showgram from midnight to 5am. Local programming is disappearing.
Fans of C to C will have to tune into KIRO-FM in Seattle to hear the show…
Our friend Brian Walks tells us AM 1150 Kelowna has done the same thing.