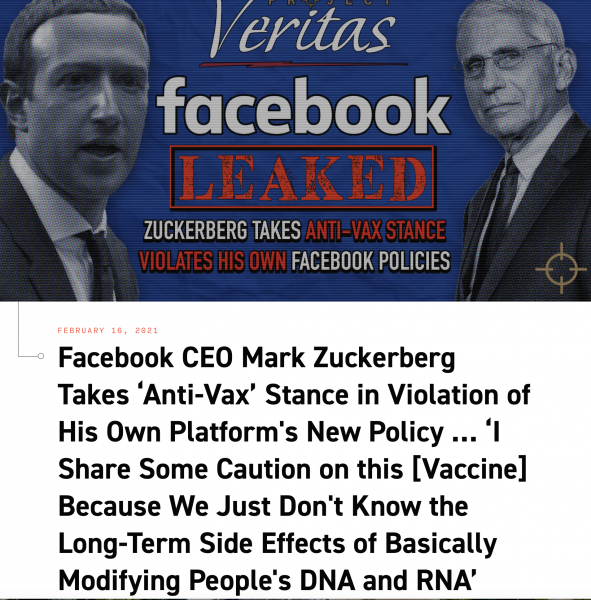 by Byron Christopher
February 20, 2021
Kudos for Project Veritas for exposing Zuckerberg. Publicly, the CEO of Facebook denies the Corona vaccine will adjust one's DNA — then privately warns his staff that just the opposite may happen. Opponents of the vaccine have said the vaccine is far more than a vaccine.
This major flip-flop has been ignored by the mainstream media. Hmmm … I wonder why?
We sure live in interesting times.
Byron
PS — the link has a clip of Zuckerberg warning his staff …
https://www.projectveritas.com/news/facebook-ceo-mark-zuckerberg-takes-anti-vax-stance-in-violation-of-his-own/