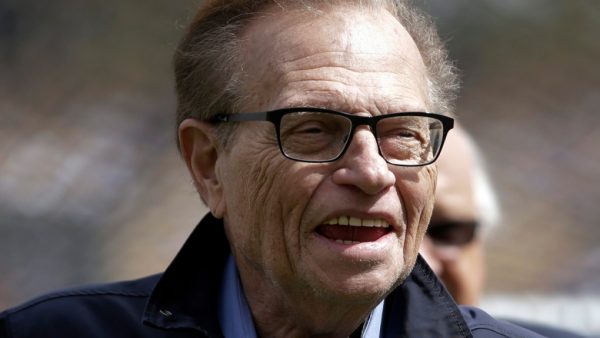 Update:
LOS ANGELES — Veteran talk show host Larry King, suffering from COVID-19, has been moved out of the intensive care unit at a Los Angeles hospital and is breathing on his own, a spokesman said on Monday.
King was moved to the ICU on New Year's Eve and was receiving oxygen but is now breathing on his own, said David Theall, a spokesman for Ora Media, a production company formed by King.
The 87-year-old broadcasting legend shared a video phone call with his three sons, Theall said.
by Dakin Andone and Brad Parks
courtesy of CTV
January 3, 2021
Legendary talk show host and former CNN interviewer Larry King has COVID-19, according to a source close to the family.
King, 87, has been hospitalized at Cedars Sinai Medical Center in Los Angeles for more than a week, the source said. Due to protocols at the hospital, King's three sons have been unable to visit him, according to the source.
King, who has Type 2 diabetes, has confronted a series of medical issues over the years, including several heart attacks and quintuple bypass surgery in 1987. In 2017, King revealed he had been diagnosed with lung cancer and successfully underwent surgery to treat it. He also underwent a procedure in 2019 to address angina.
Read More HERE