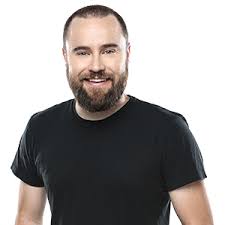 Justin Wilcomes alias 'Drex' took to his Twitter account last evening to announce he is leaving his allnight national Corus talk show 'The Shift with Drex.'
I wanted to let you know that I have decided to step away from Corus Entertainment and
#TheShiftwithDrex
to pursue other opportunities. (let the rampant speculation begin) One of them is working on a docu-series about collectors! (totes Drexy's jam).
I want to thank all the listeners & bonkers callers to the show across the country who helped get us where we are today… THE most listened to late-night radio show in Canada. I want to thank Giffordtweet,@riobobbo, @radiokathryn & @mcarthursound who helped shape the show.
I will continue to host until they find a brand new human to fill the chair. I hope you will give them a red hot chance as you did me. And for those of you who will ask… "Where are you going?" well, first… I'm going to bed to sleep! Now, bugger off.
Drex has been with Corus Vancouver since early 2013, and News/Talk CKNW since 2014. Prior to that he was Vista Group PD on Vancouver Island and morning man at CFCP Courtenay, having immigrated from his native Australia in 2009. He has been hosting late night on the Corus talk network since January 2018.
Drex told listeners last night he is not leaving radio but is legally not allowed to say what his plans are, and that he will stay on board until his replacement is hired by PD Larry Gifford ("until August or so"). He added that management hasn't told him to stop playing music he likes, and followed that assertion with a few seconds of Johnny Paycheck's "Take This Job And Shove It."