Jim Pattison Broadcast Group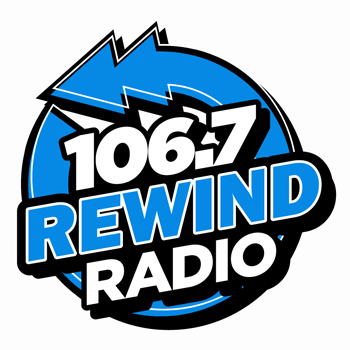 ---
Red Deer's NEW 106‐7 REWIND Radio is officially on the air… playing the greatest hits of the 80's and 90's! REWIND Radio will play top artists like Bon Jovi, Alanis Morrisette, AC/DC, Prince, Bryan Adams, Queen and much more. "We aim to be Red Deer's new # 1 pre‐set in the car," says Program Director Peter Michaels. "I'd say prepare for the awkward stares from the car beside you as people belt out every one of these hits…but you'll be singing along too!"

Besides the best music in Red Deer, REWIND Radio has also launched with the best radio personalities, reuniting Red Deer's own odd couple Matt & Ryan in mornings. The highly decorated radio voice of Charlee Morgan in middays. Afternoons will be handled by 20 year Red Deer radio vet and Program Director Peter Michaels, and most weekday evenings/Saturday afternoons feature the only live, local voice on Red Deer radio with Patrick Bateman. There will be plenty of reliable local news updates presented by the largest newsroom in Central Alberta at rdnewsNOW.

The change from 106-7 The Drive to the new and improved 106-7 REWIND Radio followed extensive market research and conversations with hundreds of real radio listeners in Red Deer and Central Alberta. "We heard the same two things over and over again…play more hits and get Matt and Ryan back together," stated Bryn James, General Manager. "We listened and we have delivered on both."

"Listeners told us they wanted something exciting, familiar, and something that reflects their lifestyle in Red Deer. We're musically based in the 80s, 90s…but we are not just a nostalgia station." says Michaels. "Stations like Rewind Radio have taken cities like Vancouver, Calgary, Kelowna, and Edmonton by storm and if you ask anyone the 80's and 90's is the "go to" choice for big familiar songs," Michaels added.

"We believe our world can use a whole lot of Rewind right now," says James, inviting radio listeners in Central Alberta to "come over to Rewind" and give the station a try.

The NEW 106-7 REWIND Radio can be heard at 106.7FM and online at 1067rewindradio.ca. You can find us on the radioplayercanada app or ask your smart speaker to play 1 oh 6-7 Rewind Radio!