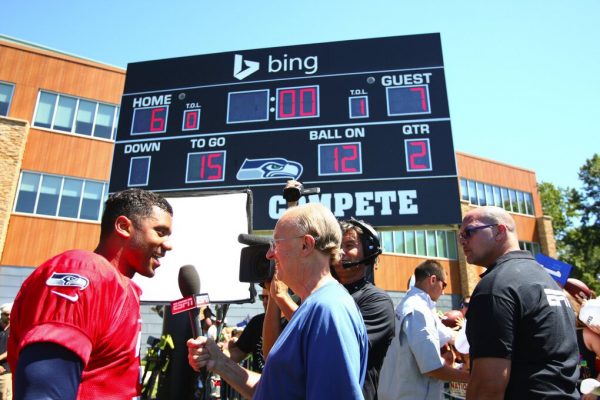 Layoffs lead to another programming shake-up at 710 ESPN Seattle
By Adam Jude
November 13, 2020
Three veteran sports radio hosts from 710 ESPN Seattle have been laid off as part of the company's larger cost-cutting measures, prompting another shake-up to the station's talk-show lineup.
John Clayton, Jim Moore and Tom Wassell were informed Thursday that they were being let go.
The cost-cutting moves were a result of a steep decline in advertising revenue during the economic downturn this year, said Mike Salk, the director of Programing for Bonneville Seattle.
Salk said the station held off "as long as possible" in an effort to save jobs.
The layoffs, he said, were "due specifically to significant loss of ad revenue as a result of COVID-19. We made as many adjustments as we could to control costs while saving jobs. Eventually, the ongoing financial situation led to a reduction of personnel. …
"Personally, I love Tom, I love Jim, I love John, and to have to say goodbye to those three people was incredibly difficult for all of us."
Read More HERE