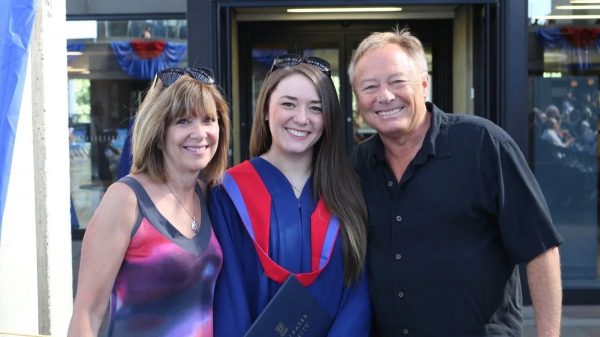 By Clive Jackson and Ian Haysom
October 8, 2020
Beloved BCTV/Global BC reporter and anchor Deb Hope has been locked in a devastating battle with early onset dementia. For the first time, her family is opening up about her diagnosis and speaking with with Squire Barnes about what the last few years have been like.
For two generations, Deb Hope was one of the most iconic faces in B.C.
She read the news at noon, five, and, eventually, BCTV's top-rated flagship 6 p.m. broadcast, usually alongside Tony Parsons.
She also had one of the most famous laughs anywhere.
When weatherman Wayne Cox or sports anchor Squire Barnes would make funny, she would lose it, with a wonderfully loud guffaw.
And the laugh was real. Deb was one of the most genuine people you would ever meet.
For Videos with Tony Parsons, Squire Barnes, Wayne Cox, Clive Jackson, and others talk with Deborra Hope and other great moments of joy! Click HERE